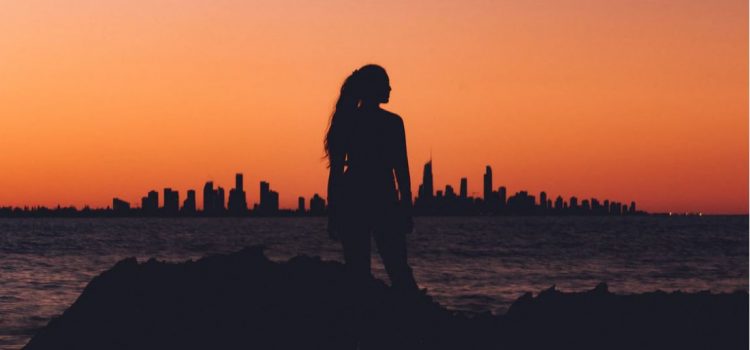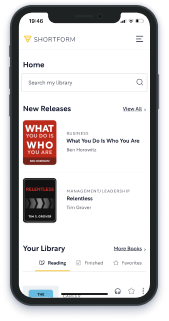 This article gives you a glimpse of what you can learn with Shortform. Shortform has the world's best guides to 1000+ nonfiction books, plus other resources to help you accelerate your learning.
Want to learn faster and get smarter? Sign up for a free trial here .
Are personal development blogs worth reading? Where can you find legitimate personal development advice that actually delivers?
Though the personal development genre has gained somewhat of a bad reputation for offering impractical, wishy-washy advice and overblown promises, we shouldn't entirely discredit it. After all, not all personal development is created equal. There are a lot of good personal development blogs that provide advice that is realistic, actionable, and non-gimmicky.
In this article, we've rounded up the best personal development blogs and websites to inspire, motivate, and educate you on how you can create the best "you" possible.
The Quest for Personal Development
It's never too late to embark on the quest for self-transformation. Whether you want to get rid of bad habits, shed past burdens, or improve your lifestyle, there's no shortage of personal development resources that can help you effect the desired change.
Here are Shortform's picks of the best personal development blogs and websites to add to your reading list.
Mindvalley is on a mission to teach people things that the school system overlooks but that actually matter most in life: things like taking care of your body and mind, connecting deeply with other people, and finding happiness and fulfillment. To this end, the Mindvalley team brings you personal development courses from the world's best teachers. To take advantage of what they have to offer, you have to sign up for a membership, which gives you full access to all their gated content as well as a private social network of individuals who are committed to personal development. 
Science of People is a blog by Vanessa Van Edwards, an internationally bestselling author (Captivate: The Science of Succeeding With People), TEDx Talk presenter, and a self-proclaimed "recovering awkward person." Millions of people visit Vanessa's blog to learn tangible communication and leadership skills as well as her science-backed insights on how people work. Vanessa's goal is simple: to help you achieve your goals faster by becoming a confident and competent communicator both at home and at work.
Impact Theory is an online personal development publication that is premised on their signature personal development philosophy (the Impact Theory Belief System) encapsulated in 25 bullet points. If you are an ambitious go-getter with unabashed optimism, the Impact Theory voice will likely resonate. For example, the second rule states that "You can acquire new skills in ANY area at ANY time" and the tenth rule states that "ANY obstacle can be overcome." Those are definitely ambitious ideas, but if you want to make a real impact, you've got to believe in yourself, even if those beliefs are not grounded in reality.
Lewis Howes is a former athlete, keynote speaker, and New York Times bestselling author. Growing up, Howes, a special needs student, experienced great psychological trauma when his dad went into a coma following a car accident. Since his dad—his biggest supporter and mentor—could no longer help him, Howes began reaching out to accomplished people to interview them about the formula behind their success. These interviews gave Howes a new direction: He decided to embark on the journey of personal development by doing everything that scared him and came out a whole new person. On his blog, Howes shares the lessons he learned in the process, not shying away from discussing his personal struggles.
James Clear, the author of the New York Times bestseller Atomic Habits, is a popular voice in the personal development space. Clear's goal is to teach you how to climb the personal development ladder one tiny habit at a time. According to Clear, incremental improvement through consistency—not drastic changes—are the keys to reaching your full potential. On his blog, he shares articles about habits, focus, creativity, motivation—pretty much anything to do with personal development. You can also sign up for his weekly 3-2-1 newsletter (which by the way is one of the most popular newsletters in the world!), where he shares 3 short ideas, 2 quotes from others, and 1 question for you to ponder.
TITLE: Atomic Habits
AUTHOR: James Clear
TIME: 54
READS: 1490.5
IMG_URL: https://www.shortform.com/blog/wp-content/uploads/2020/11/atomic-habits-cover.png
BOOK_SUMMARYURL: atomic-habits-summary-james-clear
AMZN_ID: XYZ

If you feel lost in life and not sure what you ultimately want out of it, Jay Shetty (Think Like a Monk) is your guy. Shetty calls himself a "purpose coach"—his mission is to help people find direction in life by adopting a "monk mindset." According to Shetty, monks are the calmest and happiest people in the world because they live with a sense of purpose that aligns with their true, inner selves. Shetty draws from his experiences living as a Vedic monk at an ashram in India and the ancient spiritual texts transform abstract Buddhist concepts into actionable methods you can easily incorporate into your life. He shares his wisdom through courses, articles, and podcast.
TITLE: Think Like a Monk
AUTHOR: Jay Shetty
TIME: 15
READS: 65
IMG_URL: https://www.shortform.com/blog/wp-content/uploads/2021/09/think-like-a-monk-cover.png
BOOK_SUMMARYURL: think-like-a-monk-summary-jay-shetty
AMZN_ID: XYZ

A list of top personal development websites can't possibly be complete without Tony Robbins's blog. Having dedicated over 40 years of his life to changing people's lives for the better Tony Robbins is a voice worth heeding when it comes to personal development. On Tony Robbins's website, you can find a plethora of resources (articles, videos, podcast, etc.) to help you improve every area of your life from your career and financial situation to your intimate relationship. You can also learn about Tony's upcoming events and sign up for in-person coaching aimed at helping you close the gap between where you are and where you want to be in life.
TITLE: Awaken the Giant Within
AUTHOR: Tony Robbins
TIME: 88
READS: 233.7
IMG_URL: https://www.shortform.com/blog/wp-content/uploads/2020/11/awaken-the-giant-within-cover.png
BOOK_SUMMARYURL: awaken-the-giant-within-summary-tony-robbins
AMZN_ID: XYZ

Mark Manson is the author of theNew York Times bestsellers The Subtle Art of Not Giving a F*ck and Everything Is F*cked: A Book About Hope. The central theme of Manson's self-help advice is that you should let go of the worry of what other people think of you and live on your own terms. He blogs about pretty much anything to do with self-help and personal development, giving life advice that "doesn't suck"—that is, science-backed, pragmatic, and to the point. In addition to the articles, you can sign up for Mark's The Subtle Art School, a collection of resources including courses, webinars, Ask Mark Anything videos, and more.
TITLE: The Subtle Art of Not Giving a F*ck
AUTHOR: Mark Manson
TIME: 30
READS: 38.4
IMG_URL: https://www.shortform.com/blog/wp-content/uploads/2020/01/subtleart_cover.jpg
BOOK_SUMMARYURL: the-subtle-art-of-not-giving-a-f-ck-summary-mark-manson
AMZN_ID: B019MMUA8S

Brian Tracy is Chairman and CEO of Brian Tracy International, a company he founded to help both individuals and organizations achieve their most ambitious goals. He is also a bestselling author (Goals!, The Psychology of Selling, Eat That Frog!) and an acclaimed motivational speaker. Tracy has traveled around the world to give thousands of seminars and talks about achieving goals—and he's living proof that his principles work. On his website, you can find a wealth of personal and professional development resources designed to systematically help people set and achieve their goals in any area of their life. Simply go to the home page and choose a category that best matches your goals to see the resources most relevant to you. 
Final Words
Personal development is all the rage these days, and the internet boasts thousands of personal development blogs and websites that offer advice on how to be happier, healthier, and more productive. In this article, we've rounded up the best personal development blogs and websites based on credibility and our good judgment.
The Best Personal Development Blogs & Websites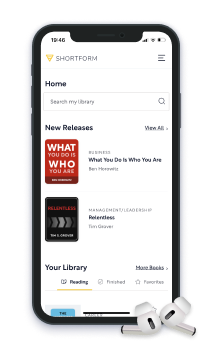 Here's what you'll get when you sign up for Shortform :
Complicated ideas explained in simple and concise ways
Smart analysis that connects what you're reading to other key concepts
Writing with zero fluff because we know how important your time is