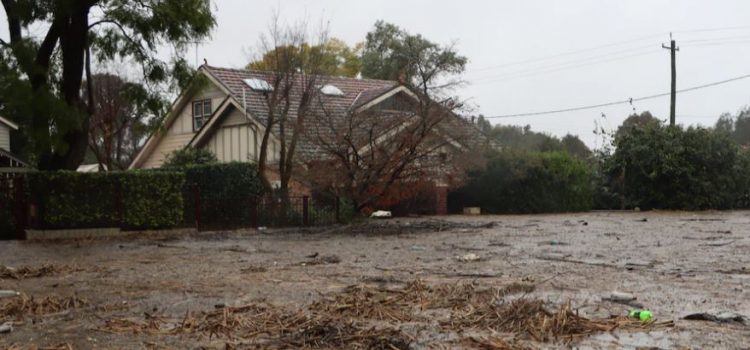 What adverse effects will the damage from Hurricane Ian have on homeowners in Florida? Why is it so hard to get insurance in Florida?
In addition to ransacking Florida, Hurricane Ian left Floridians with a new set of problems: property damage expenses and rising insurance premiums. Additionally, the housing market is expected to take a huge hit, possibly reducing house prices by up to 50%.
Continue reading to learn about the financial damages from Hurricane Ian.
The Aftermath of Hurricane Ian
As Hurricane Ian traversed Florida, it left behind over 100 deaths and possibly $60 billion in damage, making it the costliest hurricane in the state's history and among the costliest in the nation's.
It will take years to clean up the damage from Hurricane Ian, but the longer-lasting effects are likely to be financial: Experts predict that as insurers reel from their losses, premiums will rise, companies will go under, many homeowners will face financial ruin, and house prices will drop. 
Hurricanes pose challenges for any region, but the particularly dysfunctional state of Florida's insurance industry may have set the stage for an even harder recovery. In this article, we'll explore why.
Florida's Insurance: Hard to Obtain and Expensive
For the past two decades, most national insurers have avoided Florida—not only because of the high risk of storm damage, but also because the state's tort laws encourage lawsuits: 80% of all insurance-related litigation in the US happens in Florida. (The state was on pace to hit 130,000 property claim lawsuits in 2022 even before Ian hit—compare that to the 3,500 that were filed in much-larger California in 2021.)
The bulk of the private insurance market in the state is thus serviced by small, local companies with limited funding. These have struggled: Six of them declared bankruptcy earlier this year, well before Ian. Some others have stopped writing policies.
This lack of options, coupled with high levels of risk, has left Floridians with expensive premiums. Residents pay almost three times the national average for their yearly home insurance ($4,231 versus $1,544).
Flood Insurance Is Underused
Those high premiums only account for general home insurance, which homeowners are required to purchase. It doesn't account for additional flood insurance they can opt to buy. This additional coverage can be expensive: The National Flood Insurance Program (NFIP), which provides the vast majority of flood insurance in the state, averages around $1,000 per year.
Because it's expensive and (typically) optional, many homeowners don't purchase it. Inland communities hit by Ian, like the Orlando region, which suffered catastrophic flooding from rains, had flood coverage rates of around 5%. Even in coastal communities, coverage is spotty: Most coastal areas hit by Ian had coverage rates around 50%, but in the counties hardest hit by the storm, less than 20% of homes had flood insurance. In the poorer of those counties, flood coverage is estimated in the low single digits.
Homeowners without flood coverage will turn to savings accounts, loans, or charities to rebuild. Those that hope federal disaster aid will cover them are likely to be disappointed: FEMA payouts are capped at $40,000, far lower than the cost of a rebuild. Observers warn that many thousands of households are likely to face financial ruin.
Premiums Will Rise
Insurers that don't enter bankruptcy in the coming months will have to deal with an uncomfortable truth: For many years, premiums haven't covered costs. The average NFIP premium, for example, is $981, while expected per-property annual losses come to $4,694.
Thus, premiums will rise. The NFIP has already begun that process—at the end of 2021, it updated its pricing standards to more accurately account for risk. Premiums in high-risk areas could feasibly skyrocket to $10,000 a year.
Private insurers will also increase premiums, and not just for flood coverage or for homes in high-risk areas: Policyholders across the state will see their rates rise for general home insurance as well, as insurers struggle to fund claims related to excessive wind damage from the storm. 
How Damage From Hurricane Ian Will Affect FL Insurance