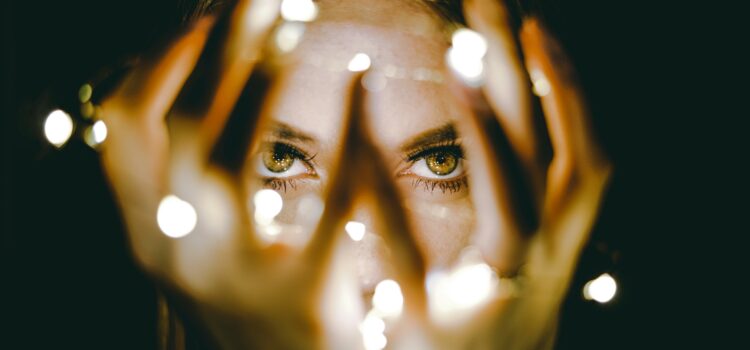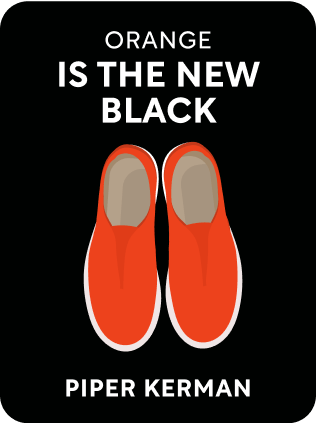 This article is an excerpt from the Shortform summary of "Orange Is The New Black" by Piper Kerman. Shortform has the world's best summaries of books you should be reading.
Like this article? Sign up for a free trial here .
Who is Crazy Eyes in Orange Is the New Black? How do Crazy Eyes and Piper Kerman know each other?
Crazy Eyes in Orange Is the New Black is a fellow inmate with Piper at Danbury Prison. Crazy Eyes is interested in Piper sexually, and Piper has to rebuff her advances.
Read more about Crazy Eyes in Orange Is the New Black.
Crazy Eyes: Orange Is the New Black
Sex was on the minds of almost everyone at Danbury. The prisoners were deprived of the company of their partners, creating an atmosphere of sometimes aching sexual repression and lust. Piper was no stranger to this feeling, never having experienced the sensation of being deprived of Larry for so long. This is where people like Crazy Eyes in OITNB come into the story.
Piper grew increasingly lustful for Larry. The "no touching" visiting hours rule became increasingly difficult to obey, though Piper feared the consequences of defying it. One particularly harsh CO (nicknamed "Gay Pornstar" for his mustache, which reminded the inmates of male stars of adult films from the 70s and 80s) was known to strictly enforce this rule, threatening to cancel visits altogether if he saw even the slightest contact between a visitor and an inmate. Piper began to wonder if her relationship could withstand the stress of her incarceration. Crazy Eyes in OITNB was one of the people who pursued a relationship with Piper.
The women of Danbury found unique ways to cope with pent-up sexual frustration. One prisoner, a proud hillbilly nicknamed "Pennsatucky," even discussed with Piper the subtle art of making homemade prison dildos using sporks, maxi pads, and rubber gloves.
That spring, a new inmate came to the minimum-security camp as a reward for her good behavior at the neighboring maximum-security facility. Her name was "Crazy Eyes" Morena, so nicknamed because of her powerful expressive eyes, with which she would stare at the other inmates. Crazy Eyes in Orange is the New Black was one of Danbury's few "out" lesbians and she quickly took a fancy to Piper, attempting to seduce her. To Piper's dismay, Crazy Eyes in Orange is the New Black began following her around on her daily walks through the yard—which were typically a time of quiet reflection and solitude for Piper, one of the precious rituals she maintained to ease her time in prison.
Now, Crazy Eyes in OITNB was starting to seriously interfere with Piper's routine. She was in the habit of proclaiming to Piper that she had no time for all these "silly bitches" and that she needed a "real woman" like Piper. She boasted that she was a big-time drug dealer on the outside and that she needed a lover who respected and admired her the way she felt she deserved. Piper would always listen politely, but she was becoming seriously intimidated by Crazy Eyes in Orange is the New Black.
Piper knew that many heterosexual women engaged in brief, experimental same-sex relationships during the period of their incarceration—going "gay for the stay" as it was called—but she was determined to remain faithful to Larry, regardless of her own romantic history with women. Eventually, Piper politely, but firmly rebuffed Crazy Eyes's advances, telling her that she hoped she would eventually find the "real woman" she was looking for. To Piper's great relief, Crazy Eyes in Orange is the New Black backed off. Crazy Eyes in OITNB and Piper didn't become friends, but they didn't have any problems.
Who is Crazy Eyes in Orange Is the New Black?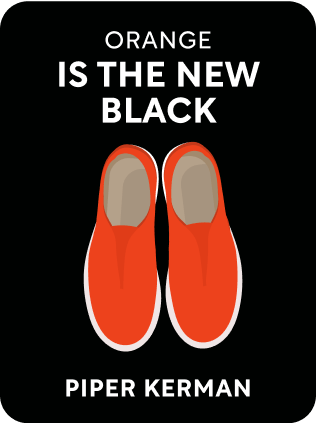 ———End of Preview———
Here's what you'll find in our full Orange Is The New Black summary :
The real, more nuanced story behind the hit TV show
How upper-class Piper Kerman landed in prison on drug charges
The key lessons Kerman learned about society and herself