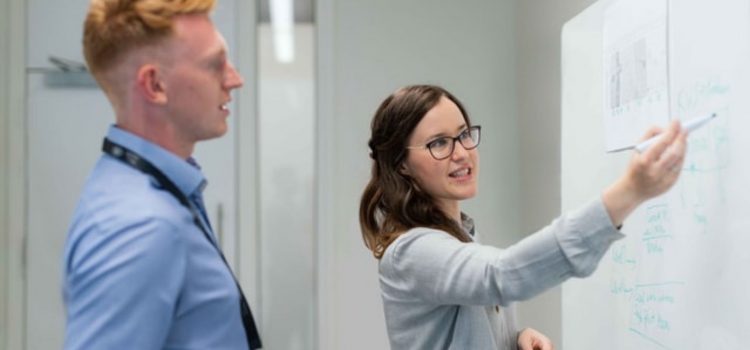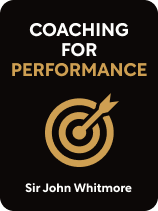 This article is an excerpt from the Shortform book guide to "Coaching for Performance" by Sir John Whitmore. Shortform has the world's best summaries and analyses of books you should be reading.
Like this article? Sign up for a free trial here.
Want to learn how to build a coaching session structure? What are the basic steps for creating a coaching session?
In Coaching for Performance, Sir John Whitmore explains how to effectively coach for performance, starting with how to structure coaching sessions so you can make the most of your time with your coachee. He claims there are four essential steps in building an effective session.
Read on to learn how to build a coaching session structure in four steps, according to Whitmore.
Create a Coaching Session Structure
In Coaching for Performance, Sir John Whitmore provides strategies to maximize employees' potential and performance, starting with building an effective coaching session structure. In this article, we'll look at the four steps for structuring a coaching session, which Whitmore outlines in Coaching for Performance.
Whitmore's Four Steps
Whitmore says that whether you work within an organization or have been contracted to provide performance coaching services, you can maximize your coaching sessions' effectiveness by putting a clear structure in place before you begin. This structure should include:
1. The time frame over which coaching will take place. Whitmore recommends a six-month duration, which gives your coachee time to practice building new habits and develop a good working relationship with you.
(Shortform note: A study examining the frequency of coaching conversations found that coachees who had more frequent sessions (every one-to-two weeks) experienced more positive results than those who had them every two-to-three or three-to-four weeks.)
2. The preferred format and number of hours per session. This will vary depending on whether your coachee's company wants you to conduct sessions in person, virtually, or using a combination of the two. Whitmore says a typical coaching structure allows for 60 minutes per session.
(Shortform note: One study of coaching practices found that 30-39 minute sessions are more popular than 60-69 minute sessions. Further, coachees' awareness can deteriorate over the course of longer sessions.)
3. A consultation meeting with your prospective coachee. The purpose of this meeting is to ensure that you and your coachee are a good match for work together.
(Shortform note: Experts also suggest that before the meeting, you gather intel on your prospective client to better understand and establish common ground with them. For example, look at their social media to see their personal interests. Then, at your meeting, mention that you, too, love monster trucks.)
4. A follow-up meeting to set expectations. Another important step in Whitmore's coaching session structure is considering what the future holds for you and your coachee. Once you've agreed to work together, meet with your coachee to discuss logistics, the nature of your work, and your respective wants. To make the most of this conversation:
How to Build a Coaching Session Structure in 4 Steps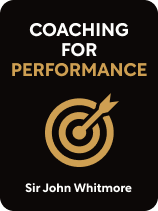 ———End of Preview———
Here's what you'll find in our full Coaching for Performance summary:
A guide on the ins and outs of performance coaching
Strategies to maximize employees' potential and performance
How to measure organizational culture and the impact of your work