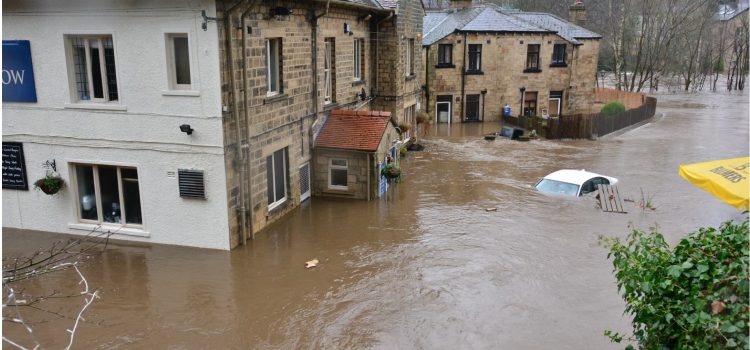 This is a free excerpt from one of Shortform's Articles. We give you all the important information you need to know about current events and more.
Don't miss out on the whole story. Sign up for a free trial here .
How are climate change and severe weather affecting the global economy? How will this impact industries and residents alike?
Floods, fires, storms, droughts, and other severe weather events pose an existential threat to many businesses and residents. Climate change continues to cause both local (through the destruction of factories and facilities) and international (through supply chain disruptions and worker shortages) challenges.
Read on to learn what we got wrong about climate change and severe weather, including the economic impact.
What We Got Wrong: Climate Change & Severe Weather
Climate change and severe weather such as heat waves, droughts, wildfires, and flooding are ravaging broad regions across the planet. Even more worrisome: Scientists didn't see this coming—at least, not like this. While established climate models have correctly predicted the rate of the planet's warming, they've underestimated the intensity and frequency of the extreme weather events it would cause. 
Those miscalculations mean that we're underprepared for the realities we're facing and will continue to face as conditions inevitably worsen, despite mitigation efforts.
What Are the Challenges to the Economy?
The U.S. economy lost more than $500 billion between 2015 and 2019 due to climate change-related events. Then, in 2020, the country spent a record $22 billion on severe weather events. Hurricane Laura alone cost $18 billion.
Such events destroy economic output in a number of ways:
Floods, wildfires, and storms destroy lives, homes, factories, stores, crops, and infrastructure.
Droughts deplete reservoirs and rivers, starving crops of irrigation and pushing up the price of hydropower.
Climate events in far-flung corners of the world wreak havoc on supplies and workers, causing a domino effect of manufacturing delays.
The Dangers of Heat Waves
Climate change has weakened the jet stream and contributed to severe weather events, leading to devastating flooding in Germany and Belgium as well as unprecedented heat and wildfires in Yakutsk, Russia, one of the coldest cities in the world. But it was the heat wave in Canada and the Pacific Northwest that really flew in the face of climate models' projections.
It wasn't just that the heat broke records, but by how much: In several cities, temperatures surpassed records by 9° Fahrenheit. According to a recent report, that heat wave would have been nearly impossible without human-caused global warming.
Hot, Dry, and (Potentially) Powerless
The anomalous heat wave was one in a series that have relentlessly baked the American and Canadian West since last summer, exacerbating extreme drought conditions. For the multibillion-dollar agriculture industry, this is causing devastatingly dry soil and forcing farmers to rely more heavily on diminishing groundwater to sustain crops.
Additionally, the parched earth is ideal tinder for dozens of active wildfires, which have already scorched more than 1.1 million acres in the Western U.S. and continue to burn.
For residents, the drought will likely lead to water restrictions and an overburdened power grid: As people crank up air conditioning, falling water levels in reservoirs are struggling to generate the hydroelectric power that helps to supply the region's electricity. In the summer of 2020, that led to rolling blackouts in California, and all signs point to more severe weather and climate change ahead.
Climate Change and Severe Weather Are Hurting the Economy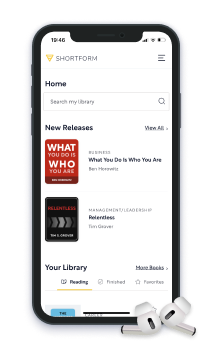 Here's what you'll get when you sign up for Shortform :
Complicated ideas explained in simple and concise ways
Smart analysis that connects what you're reading to other key concepts
Writing with zero fluff because we know how important your time is