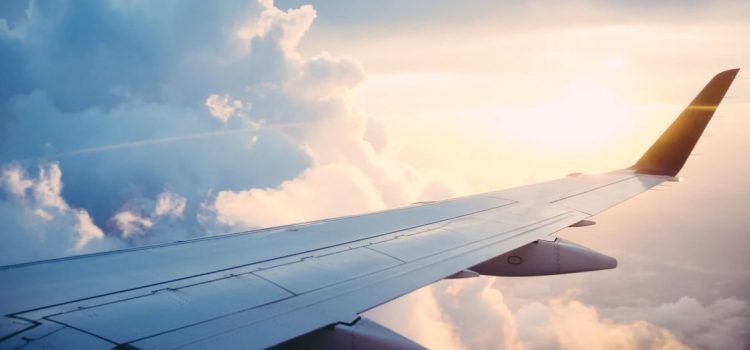 Do you have a trip coming up and need help planning it? Are you looking to travel vicariously through someone else? Or maybe you just want to hear some crazy travel stories?
Traveling, especially internationally, can be very intimidating. Whether you're still deciding where to go, looking for advice on what tourist traps to avoid, or you're an armchair traveler who enjoys watching travel vlogs from the comfort of your own home, there are plenty of resources out there for you.
In this article, we've pulled together the best travel blogs, podcasts, and vlogs to follow in 2022.
Why Travel?
There are several reasons why traveling is important: it can reduce stress, boost creativity, help with work burnout, and make you an overall more understanding and well-rounded person. But sadly, many people either don't travel or they only travel to the same comfortable destinations over and over again.
With the world more accessible than ever, you have no excuse not to use your 2-3 allotted vacation weeks per year. If you're anxious or afraid to travel to a country you've never been to before, we've got you covered. In this article, we've compiled the best travel blogs, podcasts, and vlogs to help make your trips go smoother. So what are you waiting for? Grab your passport and let's go!
Best Travel Blogs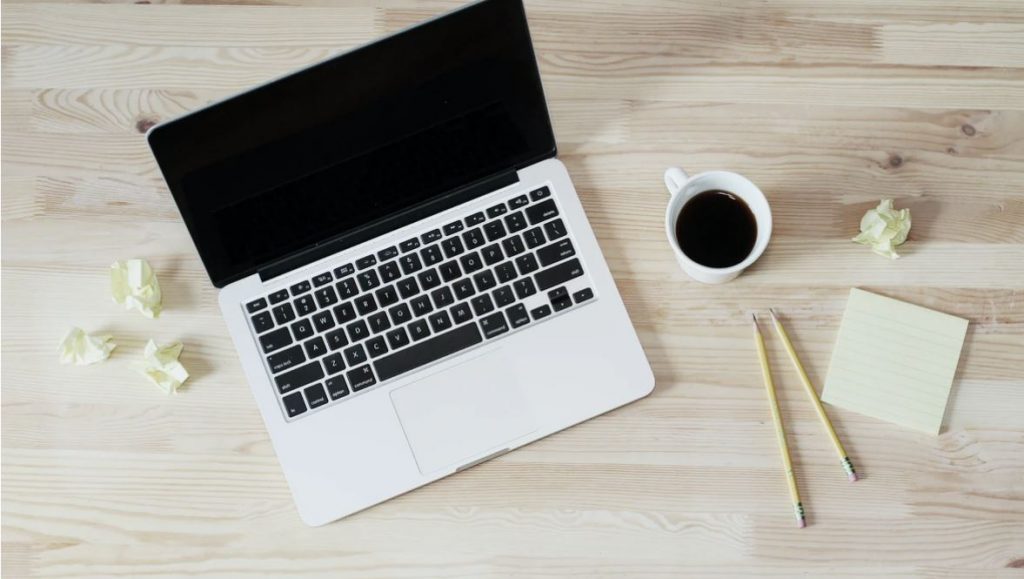 There are easily thousands of travel blogs in existence on the internet. Whether you're looking for solo travel, couples travel, family travel, or even a travel niche, there are tons of resources out there.
In this section, we've pulled together a roundup of the best travel blogs in different categories.
Matt Kepnes is probably one of the most well-known and best travel bloggers out there. Matt quit his job in 2006 to become a full-time world traveler. He's the author of How to Travel the World on $50 a Day and Ten Years a Nomad and the creator of The Nomadic Network and TravelCon. On his blog, Matt shares advice about traveling on a budget and how to become a digital nomad.
This travel blog focuses on female travel, both domestic and international. Kate teaches women how to travel safely and focuses on a mid-range travel budget. She also offers coaching to aspiring travel bloggers.
The creator of this blog, Oneika Raymond, is a journalist, speaker, and tv host. She focuses on Black, female travel and loves to get out of her comfort zone. Her goal is to push others to try new things and to educate readers about other parts of the world.
Married couple Celine and Dan loved to travel, but when they decided to have children, their friends and family told them their traveling days were over—they are out to prove them wrong. This couple travels with two young children and shares tips on how to travel with babies—from flying and jetlag to gear and food, they've got traveling parents covered.
Traveling can be difficult as it is, but traveling as a plus-size person adds another layer of complications. Jeff is a plus-size travel and food blogger who discusses the difficulties of plus-size travel and how to overcome them. He also puts the spotlight on other plus-size travelers and features their stories.
This digital nomad couple sold everything they owned and set out to travel the world—forever. They are now 12 years into their journey and are still going strong. They share travel guides, packing tips, financing advice, and even gift guides.
This travel blog is a bit different from the rest on this list. On top of sharing blogs, this couple has a huge focus on sustainability, responsible tourism, and humanizing travel. They spread their messages by speaking at universities and working with tourism departments in different countries.
Kiki's website is run by women, for women. Her blog mixes travel with fashion, beauty, and hair tips. She shares her favorite travel beauty products, teaches you how to care for your hair on the go, and helps you pick out the perfect outfit for those Instagram travel photos. She also discusses eco-travel, volunteering, solo female travel, and much more.
This travel blog is run by a German-Dutch gay couple, Karl and Daan. They focus on gay rights, equality, and having a judgment-free mind. They publish gay-friendly reviews of hotels, restaurants, bars, and activities abroad.
This blog is far from traditional, but it's the best travel blog for readers who are obsessed with airline miles and points. Travel expert Gary Leff has been called an "air genius" and gives advice on how to choose travel credit cards, how to take advantage of points and promotions, and how to save on hotels and transportation.
This last travel blog is my shameless plug. I run my own travel blog, but you probably haven't heard of it because I don't travel for a living and it's not nearly as big as the rest of the inclusions on this list. On my travel blog, I share my non-sponsored travel suggestions, honest reviews of the places I visit, and personal travel stories. My goal is to convince everyone that traveling is easier and more accessible than they think.
Best Travel Podcasts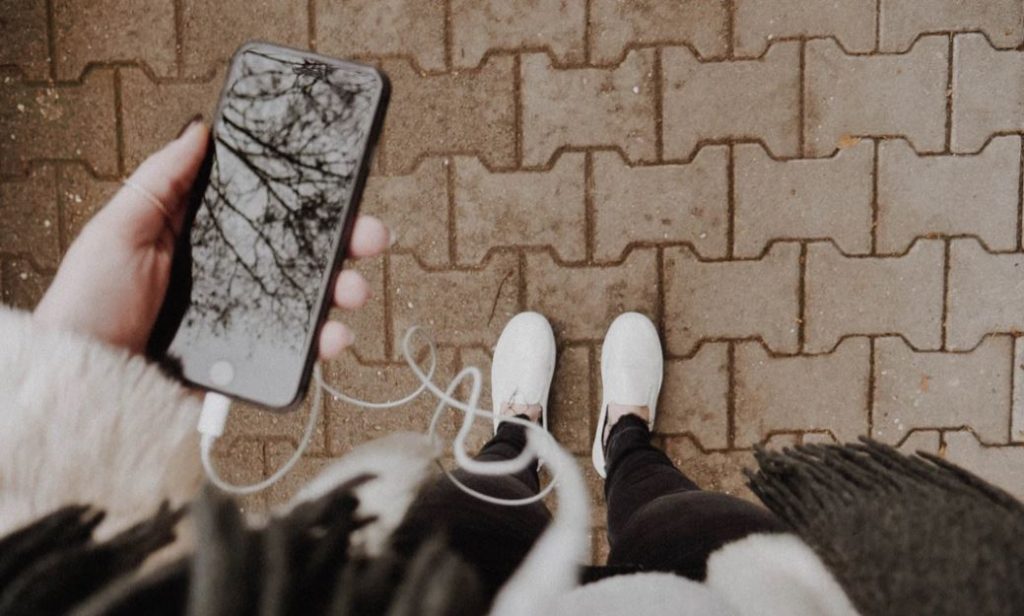 Travel podcasts are a great source of entertainment while you're driving, cooking, or performing other mindless tasks. They're also helpful tools for planning trips and learning the dos and don'ts of travel.
Here's our compilation of the best travel podcasts to help you chart your next adventure.
Chris Christensen started this podcast in 2005 and has won many awards. Christensen focuses on a one-week itinerary and discusses a different location every week. He interviews guests who have either visited a location, written a book about it, or lived there in order to get advice on where to go, what to eat, and what to see.
This podcast is run by two Irish-Australian teachers-turned-tour-guides, Rory and Mark. Each episode focuses on a single country and provides travel tips including dos and don'ts, tourist traps, hidden gems, and personal stories.
Women Who Travel is hosted by Lale Arikoglu and Meredith Carey. They discuss the realities of traveling as a woman today and aim to celebrate women who refuse to stay home. They also discuss wellness, health, and identity.
Tommo and Megsy are foodies who travel the world and have discussions about international cuisine, weird foods they encounter, and must-try dishes. They also make cultural connections through food and share stories along the way.
This podcast was originally started as a collaboration between Anthony Bourdain and Nathan Thornburgh. After Bourdain's tragic passing, the podcast is now run by Nathan. On the show, Nathan drinks with people around the world and discusses everything from food to politics to violence, and everything between.
The host of this podcast, Holly Rubenstein, is a travel and entertainment journalist. She interviews a diverse range of guests and discusses their travel experiences, bucket lists, affordable travel, and more. This is the UK's top travel podcast and has been featured in a number of articles.
In the best travel podcast about Japan, YouTuber Chris Broad and British radio presenter Pete Donaldson discuss Japanese travel, food, news, and tips. They also take submissions from listeners and discuss their crazy Japan travel stories.
This podcast is by Rolf Potts, the author of the book Vagabonding (the inspiration for Tim Ferriss's The 4-Hour Workweek). Potts discusses topics such as slow travel, life lessons learned on the road, travel writing, and more.
Best Travel Vlogs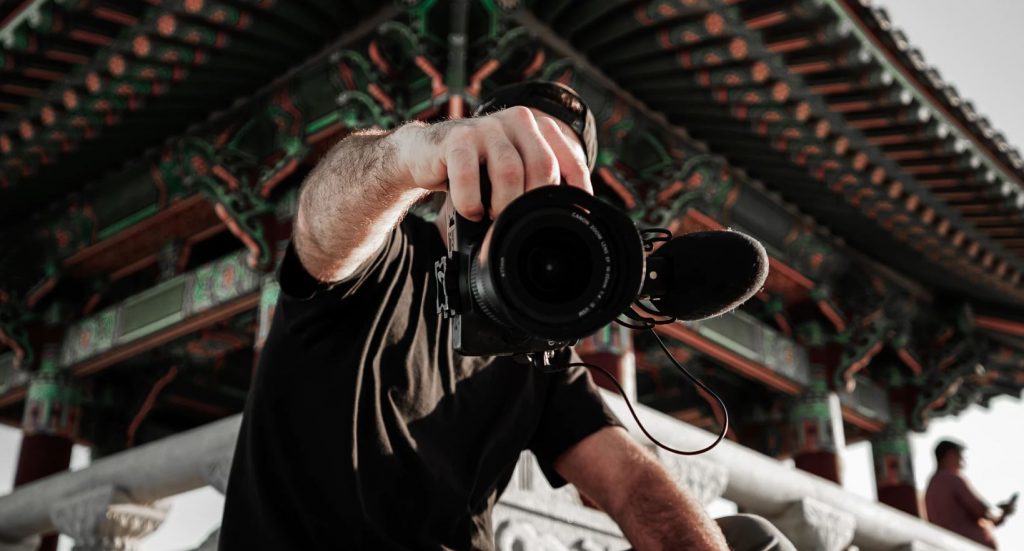 YouTube has become a prominent resource for video content, and travel vlog channels are some of the most popular. Travel vlogs are different from blogs because they allow you to be there with the vlogger in the moment, creating a personal and exciting experience.
Below is our list of the best travel vlogs to inspire your sense of wanderlust.
The first on our list of the best travel vlogs is Drew Binsky. In October 2021, Drew realized his goal of traveling to every country in the world. His content focuses on learning about other cultures, people, and acceptance.
Jessica and Garrett, a couple with three young children, sold everything they owned to travel the world indefinitely. On their blog, they share their raw moments dealing with stress, injury, meltdowns, and amazing adventures.
Nadine makes travel vlogs for solo female travelers, couples, and more recently, pregnant women. She has been traveling for a decade and has tons of tips, hacks, and stories to share. Nadine's vlog is one to watch if you want to be entertained and informed at the same time.
Dany has been documenting his journeys around the world for about 4 years now. He practices slow travel, spending extended amounts of time in each place. He also discusses staying fit and healthy while traveling full-time and shares his workout routines.
This travel vlog channel is very unique. An Australian couple with no previous sailing experience set out to circumnavigate the globe in their boat. What started out as a couples' journey turned into a family adventure because they now have two young children they're raising at sea.
Dave and Deb of The Planet D have been sharing their travels for over 10 years. They've been named one of the top 10 travel influencers by Forbes and have been to over 115 countries. No matter where you're going, this travel vlog channel is sure to have a video to help and inspire you.
This YouTube channel focuses on the "dos and don'ts" and "bests and worsts" of travel. The Wolter family aims to help travelers plan trips by giving them advice on what they should avoid. They also share tips for packing, budgeting, and more. Their family motto is "honesty" and they are up-front with any brand partnerships or sponsorships they work with.
Christine is a female solo traveler who loves trying new foods and staying in unique hotels. She takes you along with her as she travels and discusses the behind-the-scenes of travel vlogging—such as what it's like to be an influencer, how to be a YouTuber, her favorite camera gear, etc.
This travel YouTube channel isn't like the others on the list. Sam Kolder is serious about filmmaking and videography. He uses a lot of drone footage and provides cinematic experiences for his viewers. Sam's channel is one to watch if you prefer documentary-style videos over the informal vlog style.
Louis started as a Daily Vlog-style travel channel aimed at inspiring others to travel. He now has a second channel with his wife called Raya and Louis that follows their adventures around the world. Their content is a mix of travel vlogs, van life and builds, and conversations with other travelers.
Final Thoughts
Traveling can be scary and intimidating, especially when we hear horror stories about vacations gone wrong. But it's also a beautiful experience that can help you connect with and understand people from different cultures around the world. Whether you're planning to travel for a week, a month, or even years, there's sure to be advice for you included in this list of the best travel blogs, podcasts, and vlogs.
Hopefully, these resources will help inspire you to step out of your comfort zone and take the trip of a lifetime.
Did we miss out on your favorite travel blog, podcast, or YouTube channel? Let us know in the comments below!
Best Travel Blogs, Podcasts, & Vlogs to Follow in 2023