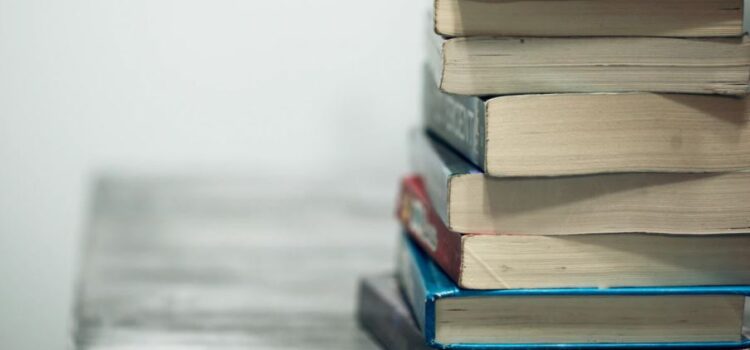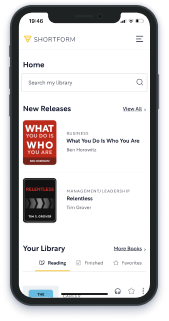 This article gives you a glimpse of what you can learn with Shortform. Shortform has the world's best guides to 1000+ nonfiction books, plus other resources to help you accelerate your learning.
Want to learn faster and get smarter? Sign up for a free trial here .
Are you looking for the best autobiography books? Do you want to read a true story that changes your outlook on life?
The best autobiography books come from authors who are willing to lay everything out on the table. By not holding back, they're unapologetically putting themselves out there for the world to see, which is the bravest thing someone can do. These captivating stories of truth, growth, and hardship by extraordinary people will bring enlightenment into your life.
In no particular order, here are the 15 best autobiography books. They are carefully categorized by five genres: celebrities, politics and history, literary autobiographies, and memoirs.
Celebrities
Some of the best autobiography books come from the unfiltered lives of celebrities. Celebrity autobiographies are booming in the literary world and taking over bestseller lists. While some celebrities stick to secretive fluff pieces, others dig deep into the trials and tribulations that pushed them to be the star they are today.
Greenlights
TITLE: Greenlights
AUTHOR: Matthew McConaughey
TIME: 36
READS: 66.3
IMG_URL: https://www.shortform.com/blog/wp-content/uploads/2021/05/greenlights-cover.png
BOOK_SUMMARYURL: greenlights-summary-matthew-mcconaughey
AMZN_ID: XYZ

Matthew McConaughey's Greenlights is not a conventional memoir. As he neared age 50, the Oscar-winning actor revisited the journal that he had kept for the previous 35 years to see what he could learn from it. The result is this book, which combines hard-earned insights about the art of living with vivid accounts of McConaughey's upbringing in rural Texas, his adventures in the movie business, his global travels, and his lifelong search for love and fatherhood. Part autobiography and part life guide, Greenlights both explains and illustrates McConaughey's philosophy of "catching greenlights"—recognizing and even creating those moments when life says "yes" and you cruise into success as you pursue your destiny. It's valuable reading for anyone in search of an entertaining manual on finding your way in the world.
Born a Crime
TITLE: Born a Crime
AUTHOR: Trevor Noah
TIME: 45
READS: 28.2
IMG_URL: https://www.shortform.com/blog/wp-content/uploads/2019/10/born-a-crime-cover.jpg
BOOK_SUMMARYURL: born-a-crime-summary-trevor-noah
AMZN_ID: B01DHWACVY

Born a Crime is the story of a strong-willed black mother and her mixed-race child as they traverse life in South Africa during apartheid. When comedian Trevor Noah was born in the mid-1980s, his birth was a crime under the laws of apartheid, which forbade whites and blacks from mixing and procreating. Growing up during and after apartheid, Noah struggled to understand where he belonged in this racially divided environment.
Through anecdotes from Noah and his mother's life and details regarding the elements and consequences of apartheid, Noah provides an insider's perspective of racism, survival, abuse, love, and the importance of heritage in a society built on difference and oppression. 
Becoming
TITLE: Becoming
AUTHOR: Michelle Obama
TIME: 60
READS: 83.6
IMG_URL: https://www.shortform.com/blog/wp-content/uploads/2021/05/becoming-cover.png
BOOK_SUMMARYURL: becoming-summary-michelle-obama
AMZN_ID: XYZ

Michelle Obama's memoir Becoming delivers candid reflections on the life of the first African-American first lady. Offering a window into her personal evolution, Obama details how ambition, hard work, and embracing her authentic story helped her journey from her family's Chicago working-class neighborhood to a 47th-floor law office, then to the White House and beyond.
Becoming provides insights into Obama's self-determination: She pushed herself to excel in Ivy League classrooms and achieve a prestigious career by age 26, then mustered the courage to swerve off that path in search of greater fulfillment. It details her relationship with Barack—a love story of two opposites—and their challenging quest to navigate family and political life. Through it all, we witness a woman who perpetually strives to become a better version of herself. 
Politics and History
Political autobiographies don't all have to be tedious and convoluted anecdotes of important events in history. The best autobiography books that deal with politics tell stories that inspire readers and give hope for the future. Likewise, stories from extraordinary people living through troubling historical events leave a mark on the next generation to advocate for something better for the world.
Here are the best autobiography books that take a deeper look at the lives of influential people in politics and history.
A Promised Land
TITLE: A Promised Land
AUTHOR: Barack Obama
TIME: 107
READS: 116.5
IMG_URL: https://www.shortform.com/blog/wp-content/uploads/2021/05/a-promised-land-cover.png
BOOK_SUMMARYURL: a-promised-land-summary-barack-obama
AMZN_ID: XYZ

A Promised Land is Barack Obama's memoir of his early political career and the first two years of his presidency. Obama takes us on his journey from relative obscurity as a biracial kid from Hawaii, to becoming a transformative figure as the nation's first African-American president in one of the best political autobiographies. At every step of his career, Obama was guided by a deep faith in the fundamental unity of Americans; the potential and promise of America; the necessity of compromise and seeking common ground; and above all, the power of the democratic system to heal our divisions and bring real change for ordinary people.
I Am Malala
After surviving an assassination attempt at 15, Malala Yousafzai wrote an autobiography detailing her journey as an advocate for women's education. Co-written with Christina Lamb, a British journalist who effortlessly expresses her own advocacy for Pakistan through Yousafzai's story, I Am Malala is a riveting tale of truth, hardship, and women's power.
The memoir is divided into five sections—it recounts her life from her father's encouragement to send her to school, to the rise and fall of the Tehrik-i-Taliban Pakistan, and the assassination attempt made against Yousafzai in 2012. I Am Malala is filled with life-shattering moments that will break your heart, but her story shows the impact one small voice can have on the world.
The Autobiography of Malcolm X
The Autobiography of Malcolm X is considered one of the most important and best autobiography books of all time. Malcolm X collaborated with journalist Alex Haley in a series of in-depth interviews conducted between 1963 and 1965—the year of Malcolm X's assassination. After Malcolm X's death, Haley wrote the epilogue which details their writing process together and the last days of the activist's life.
The book follows his conversion and departure from the Nation of Islam to orthodox Sunni Islam and his philosophy on black pride, black nationalism, and pan-Africanism, which made him a prominent figure during the Civil Rights movement.
Since the book's release, it's profoundly influenced the Black Arts Movement and the Black Lives Matter movement. The autobiography is often taught at a university level alongside critical race theory, and his other works and speeches.
The Diary of a Young Girl
TITLE: The Diary of a Young Girl
AUTHOR: Anne Frank
TIME: 35
READS: 34.6
IMG_URL: https://www.shortform.com/blog/wp-content/uploads/2020/11/the-diary-of-a-young-girl-cover.png
BOOK_SUMMARYURL: the-diary-of-a-young-girl-summary-anne-frank
AMZN_ID: XYZ

The Diary of a Young Girl is one of the most acclaimed works of the 20th century. Written by Anne Frank from 1942 to 1944, the diary reveals the humanity of those who suffered at the hands of the Nazis during their occupation of the Netherlands. Frank wrote about her experiences with anger, love, puberty, and fear as she and her family hid from an occupying force that wished to see her and her Jewish counterparts dead. Tight quarters, limited food, and the inability to go outside took an emotional toll on Frank and her fellow residents. This led to tensions that reflected the raging war taking place outside of their hiding place.
Literary Autobiographies
Established authors often write the best autobiographical books because they know how to make ordinary stories compelling. Their inarguable talent aids in creating stories so well-constructed and gripping that they almost sound like fiction.
These literary autobiographies written by highly-acclaimed writers give a look into their meticulous writing processes and the difficulties they faced in their lives and careers.
On Writing
TITLE: On Writing
AUTHOR: Stephen King
TIME: 27
READS: 75.7
IMG_URL: https://www.shortform.com/blog/wp-content/uploads/2020/11/on-writing-cover.png
BOOK_SUMMARYURL: on-writing-summary-stephen-king
AMZN_ID: XYZ

On Writing is Stephen King's musings on his craft—about how he discovered writing, what he learned about it, and his advice to you as a writer. Part memoir and part practical advice, it's a personal look at one of the bestselling authors of all time.
Learn how King got his start by writing as a teenager, then struggled as an early writer until his breakthrough book Carrie. Then learn his key tips on writing good fiction, including how to develop a realistic story and characters, why you must avoid adverbs, and how to make it in the writing business.
A Moveable Feast
TITLE: A Moveable Feast
AUTHOR: Ernest Hemingway
TIME: 18
READS: 49.8
IMG_URL: https://www.shortform.com/blog/wp-content/uploads/2020/11/a-moveable-feast-cover.png
BOOK_SUMMARYURL: a-moveable-feast-summary-ernest-hemingway
AMZN_ID: XYZ

In A Moveable Feast, Ernest Hemingway tells the story of his interactions with some of the most famous artists of his generation while living in Paris between 1921 and 1926. Amid vivid descriptions of going hungry and walking the streets of a city in flux during the interwar period, Hemingway describes literary greats like Gertrude Stein, F. Scott Fitzgerald, Ezra Pound, and James Joyce, as well as famous places like the bookstore Shakespeare and Company and its proprietor Sylvia Beach, all of whom influenced his development as a writer.
I Know Why the Caged Birds Sing
Maya Angelou's I Know Why the Caged Birds Sing is not only a memoir about her early life, but also acts as autobiographical fiction because of her use of thematic elements to describe racism, identity, and rape. Angelou describes literature as one of the reasons she was able to rise from her insecurities and the prejudice against her. She paints a picture of her life spanning from a young girl, unable to form her own self-definition, to a 16-year-old who celebrates her transition into black motherhood. The memoir is considered one of the first times a black woman wrote with such transparency about her struggles with oppression and is an influential work that reflects the lives of black women during the Civil Rights Movement, making it one of the best autobiography books of all time.
Influential Memoirs
Memoirs stand out in the autobiography genre as a journey through someone's life. Sometimes authors take readers through their entire life, while others focus on a specific period of time that deeply resonates with them. These raw, poignant stories reflect the human experience in all its imperfections and beauty.
Here are five memoirs that are essential must-reads.
Educated
TITLE: Educated
AUTHOR: Tara Westover
TIME: 32
READS: 32.8
IMG_URL: https://www.shortform.com/blog/wp-content/uploads/2019/10/educated-cover.jpg
BOOK_SUMMARYURL: educated-summary-tara-westover
AMZN_ID: B072BLVM83

Educated: A Memoir is Tara Westover's autobiography. In it, she shows us her transformation from being the daughter of survivalist, fundamentalist, anti-science, anti-medicine, and anti-education parents, to becoming a Cambridge-educated historian. Westover gains the strength to break free from the ideological chains of her youth and discovers the agency to make her own choices about how she sees and experiences the world.
While it is about one individual's journey, Educated speaks to universal themes of self-liberation, the power of education, the perils of extreme ideology, and the trauma of domestic abuse.
A Child Called "It"
TITLE: A Child Called 'It'
AUTHOR: Dave Pelzer
TIME: 19
READS: 83.8
IMG_URL: https://www.shortform.com/blog/wp-content/uploads/2020/11/a-child-called-it-cover.png
BOOK_SUMMARYURL: a-child-called-it-summary-dave-pelzer
AMZN_ID: XYZ

All the alarming statistics about child abuse and neglect—millions of cases reported each year, killing nearly five children each day—don't begin to illustrate how victims experience abuse. In A Child Called "It," author Dave Pelzer provides a rare and grisly glimpse into his experience of severe physical and psychological abuse at his mother's hands.
In one of the worst child abuse cases reported in California's history at the time, Pelzer was starved, burned on the stove, regularly locked in the bathroom with a noxious mixture of ammonia and Clorox, and forbidden from speaking to or looking at any of his family members. Through it all, Pelzer maintained an indomitable will to survive that's a testament to the strength of the human spirit even under the bleakest circumstances. 
The Glass Castle
TITLE: The Glass Castle
AUTHOR: Jeannette Walls
TIME: 43
READS: 20.8
IMG_URL: https://www.shortform.com/blog/wp-content/uploads/2020/01/glasscastle-cover.jpg
BOOK_SUMMARYURL: the-glass-castle-memoir-summary-jeannette-walls
AMZN_ID: B000OVLKMM

The Glass Castle is the harrowing tale of Jeannette Wall's life growing up in poverty with wayward parents. Wall and her siblings were often left to fend for themselves as their parents engaged in alcoholic binges or flights of fancy. The siblings ultimately resented their parents' neglect and became independent, moving far away.
Following the Walls family through the desert to the coal-mining region of West Virginia to the fast-paced life of New York City, this memoir explores the nature of family, loyalty, and tragedy and what it takes to survive together and apart.
When Breath Becomes Air
TITLE: When Breath Becomes Air
AUTHOR: Paul Kalanithi
TIME: 26
READS: 26.5
IMG_URL: https://www.shortform.com/blog/wp-content/uploads/2020/01/whenbreathbecomesair_cover.jpg
BOOK_SUMMARYURL: when-breath-becomes-air-summary-paul-kalanithi
AMZN_ID: B00XSSYR50

When Breath Becomes Air is the beautiful and heart-wrenching memoir of Dr. Paul Kalanithi, a neurosurgical resident diagnosed with lung cancer in the last year of his training. When the life Kalanithi and his wife Lucy imagined for their futures ceases in the face of his diagnosis, he works to understand what his new life will look like and how long it will be. Through various treatments, his struggle to return to work, and the birth of his first and only child, Kalanithi details his personal journey of discovering the meaning of life, death, and the thin line separating them. He explores what it means to save a life—not only his patients', but his own, as well. 
Eat, Pray, Love
TITLE: Eat Pray Love
AUTHOR: Elizabeth Gilbert
TIME: 47
READS: 54.9
IMG_URL: https://www.shortform.com/blog/wp-content/uploads/2020/11/eat-pray-love-cover.png
BOOK_SUMMARYURL: eat-pray-love-summary-elizabeth-gilbert
AMZN_ID: XYZ

Elizabeth Gilbert's life imploded after she filed for divorce from her husband when she was 30 years old. She was still reeling from their contentious separation when she fell in love with someone else. But when this love ended, she fell into a deep depression. She knew something drastic needed to happen to save her life. She decided to embark on a year-long journey to Italy, India, and Indonesia to find pleasure, spiritual guidance, and harmony in her soul. Eat, Pray, Love depicts Gilbert's journey of survival and transformation. It is the story of her learning to move out of the darkness and into the light.
Eat, Pray, Love is often regarded as one of the best autobiographies of the 21st century. Gilbert's story has touched the lives of millions of women who look to her story as an inspiration, and it was even adapted into a 2010 film starring Julia Roberts as Gilbert.
Conclusion
Have you read any of these autobiographies? If so, we'd love to hear your favorite and any autobiographies you think belong on this list in the comments below.
15 Best Autobiography Books Everyone Should Read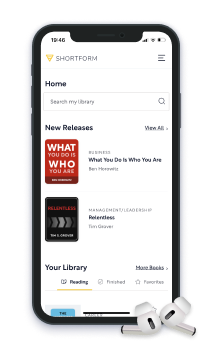 Here's what you'll get when you sign up for Shortform :
Complicated ideas explained in simple and concise ways
Smart analysis that connects what you're reading to other key concepts
Writing with zero fluff because we know how important your time is