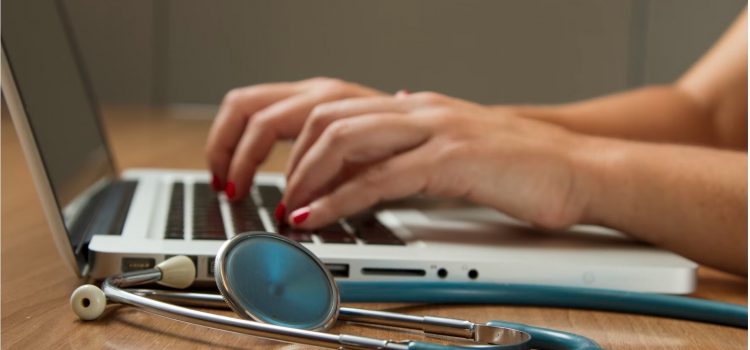 This is a free excerpt from one of Shortform's Articles. We give you all the important information you need to know about current events and more.
Don't miss out on the whole story. Sign up for a free trial here .
What is Amazon's healthcare strategy? How is Amazon transforming healthcare? What services do they offer?
Through a series of launches and acquisitions, Amazon is trying to leverage its strengths to become a major player in the healthcare industry. With deep pockets, a range of existing services, and a massive customer base—Amazon's healthcare strategy has established a basis for success.
Read on to learn more about Amazon's healthcare strategy and what the future holds for the company.
Amazon and Healthcare
Amazon's healthcare strategy rests largely on its online shopping dominance, which gives Amazon an edge in healthcare delivery. The retail giant just announced that it's opening Amazon Clinic, a virtual care service that allows patients to message doctors for care for common health conditions, such as migraines and eczema. That follows Amazon's announcement that it would buy One Medical, a membership-based primary care service that blends in-person care with on-demand virtual service.
These moves are all part of Amazon's strategy to transform healthcare by joining a larger shift to value-based care, an approach that emphasizes preventive care over costly treatments and services.
Why Is U.S. Healthcare Moving Toward Value-Based Care?
The U.S. healthcare system is notoriously dysfunctional, and patients are increasingly worse off for it. Despite having the world's largest economy and spending a bigger slice of it on healthcare than any other developed country, the U.S. has a lower life expectancy, higher infant mortality, and higher rates of unmanaged diabetes. By contrast, value-based care is structured so that providers benefit from keeping costs low, incentivizing preventive care. A move to value-based care shifts value back to primary care physicians, patient-doctor relationships, and maintaining good health—rather than diagnosing and treating ailments. 
Amazon Has the Makings of a Major Healthcare Disruptor
Enter: Amazon, whose expansion into healthcare is a natural move, given the potential profits and the company's extensive resources.
Healthcare is one of the only major expenses in people's typical budgets that Amazon has yet to capture. The company already provides most of the products and services that people buy, from goods and groceries to entertainment and internet service.
As part of Amazon's healthcare strategy, its immense assets could deliver convenient, preventive home care. It already has heaps of data on its millions of customers, which it could combine with health data—like prescriptions and medical records—to shape personalized recommendations for vitamins and over-the-counter drugs. With Alexa and Echo, patients can schedule appointments, doctors can order prescriptions, and medical staff can even virtually monitor patients. Customers can then order their chicken noodle soup through Amazon Fresh and get their prescription filled and delivered (within two days for Prime customers) through Amazon Pharmacy.
Amazon Has Gained Lessons and Acquisitions
Amazon has lots of work ahead for its healthcare strategy, but it already has an impressive arsenal of acquisitions and hard-earned lessons.
In 2018, Amazon acquired the online pharmacy PillPack, which it folded into Amazon Pharmacy.
In 2019, the company launched Amazon Care, a hybrid telehealth and in-person medical service that aimed to serve Amazon employees as well as corporate clients. But the effort ended in a flop, and the company abruptly announced that Amazon Care will shutter at the end of this year.
However, Amazon executives were not deterred—rather, they appear to have learned from the failure that the company is better off buying its way into the industry through acquisitions than trying to build an entity from scratch. When the $3.9 billion deal to buy One Medical is finalized, Amazon will acquire the company's 188 U.S. medical offices, electronic health records, telehealth service, and thousands of contracts with employer clients, including Google and Airbnb. 
What Does the Future Hold?
If any business can turn the American healthcare system on its head, it may be the once-modest online bookseller turned e-commerce mega-retailer. But rather than overtaking the entire industry, some experts say Amazon's healthcare strategy may be based on homing in on a niche market: home care for seniors. 
Revenue in home healthcare grew more than 50% from 2013 to 2020, according to Census Bureau data, and senior care is increasingly profitable as baby boomers age. Accordingly, in March 2021, Amazon Care formed Moving Health Home, a lobbying group focused on loosening regulations around home healthcare. Additionally, when Amazon acquires One Medical, it also gains Iora Health, a primary care service for patients 65 and up. 
Still, critics warn that if Amazon succeeds in "transforming" healthcare, it will be only for middle- and upper-middle-class Americans who have employer-sponsored coverage. Lower-earning Americans will presumably continue to languish in the messy, often expensive healthcare system.
Amazon's Healthcare Strategy May Transform the Industry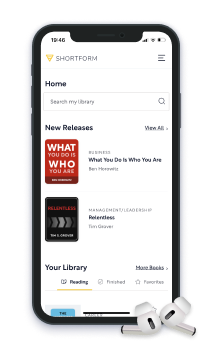 Here's what you'll get when you sign up for Shortform :
Complicated ideas explained in simple and concise ways
Smart analysis that connects what you're reading to other key concepts
Writing with zero fluff because we know how important your time is