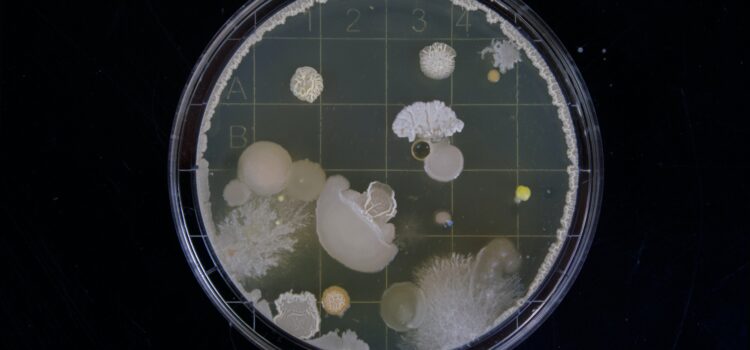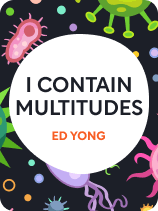 This article is an excerpt from the Shortform book guide to "I Contain Multitudes" by Ed Yong. Shortform has the world's best summaries and analyses of books you should be reading.
Like this article? Sign up for a free trial here.
What are some innovative uses of probiotics? How can we use probiotics to prevent and treat disease?
Science journalist Ed Yong believes there are many exciting uses of probiotics that could have a major impact on disease treatment and prevention. In his book I Contain Multitudes, he explains three innovative ways we can use probiotics now and in the future.
Read on to learn about three innovative uses of probiotics, according to Yong's examples.
Ed Yong on the Uses of Probiotics
In his best-selling book I Contain Multitudes, Ed Yong claims that we can tap the full potential of probiotics by using communities of microbes that are naturally occurring in their hosts. His examples of potentially impactful uses of probiotics include adding bacteria to insects to eradicate malaria and dengue, creating bespoke microbial concoctions for individuals, and engineering physical objects full of beneficial microbes to add to buildings.
In this article, we'll explain each of Yong's examples in detail.
#1: Inserting Bacteria Into Insects to Eradicate Diseases
One of the innovative uses of probiotics that Yong mentions in his book involves a new way to eradicate diseases, such as malaria and dengue. He describes how researchers can now use a bacteria called Wolbachia, which is present in about half of all insects, as a way to eradicate these diseases. This bacteria provides mosquitos with immunity against the microbes that cause these diseases. Scientists inject the bacteria directly into mosquito eggs and then release the immunized insects which can no longer transmit the disease to humans. In addition, they can pass on this immunity to future generations of mosquitos. Yong argues that this has been a risk-free strategy that greatly benefits human health.
(Shortform note: Some researchers consider this method safer and more cost-effective than other methods of eradicating malaria and dengue. For example, spraying toxic insecticides negatively impacts humans and other beneficial insects. Another strategy is to release sterilized mosquitoes, but this method requires costly annual releases to prevent the population from rebounding. In addition, eradicating a species of mosquito would reduce the number of pollinators in an ecosystem.)
#2: Designing Bespoke Microbial Medicine
As another exciting use of probiotics, Yong mentions a way to use individualized microbial communities as medicine—that is, tailoring a microbial mix to an individual's unique ecosystem. He explains that determining which species to use would depend on many factors such as the person's genes, their microbiome, physical symptoms, mental health, medical history, diet, and living environment. Yong explains that scientists are already working on projects like this and not only selecting microbes for certain jobs, but also engineering specialized microbes that can target specific problems, like cancerous cells and viruses.
(Shortform note: Recent research efforts reveal an additional layer to the complexity of microbial medicine: The profile of the microbiome varies within individuals throughout the course of the day. In one study, researchers identified 15 species of bacteria that can potentially diagnose Type 2 diabetes early on, and they found that oscillations in bacteria during the day versus the night are an important aspect of accurate diagnosis.)
#3: Adding Beneficial Microbes to Physical Objects
Yong's final example of promising uses of probiotics is to create physical objects that are teeming with beneficial microbes and add them to places like houses, hospitals, offices, and schools. Yong suggests that this would be a form of preventive medicine that might counterbalance the effects of our anti-bacterial cleaning habits. He cites one scientist who is trying to transform the microbiomes of buildings by using small probiotic spheres that he integrates into walls.
Beneficial Microbes in Farming

In the context of agricultural uses for probiotics, farmers are already applying this concept of intentionally adding beneficial microbes to the environment. Some farmers use beneficial microbes as an alternative to insecticides and fungicides to prevent crop diseases, and these soil probiotics also increase soil quality and plant growth.

For example, a commercial product called Effective Microorganisms (EM) includes a community of bacteria, yeast, and fungi in the form of a liquid. EM contains isolated beneficial microbes that are naturally present in organic materials such as compost and manure. Using EM also minimizes the risk of potential pathogens and contaminants that could be present in compost and manure.

In a more DIY method called Korean Natural Farming, you first bury an unsealed container of white rice in the ground to attract beneficial indigenous microbes. Placing the rice near specific plant species such as bamboo attracts the ideal microbes for this process. Once the box is full of mycelium (white fungal threads) you mix the rice with grains (as a medium) and a sugar source like molasses (as food for the microbes). Then, you let the microbes multiply and apply this mixture to your growing area, inoculating the soil with local, beneficial microbes.
3 Innovative Uses of Probiotics to Prevent & Treat Disease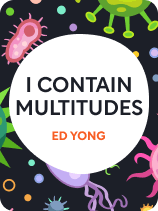 ———End of Preview———
Here's what you'll find in our full I Contain Multitudes summary:
A deep dive into the mysterious and fascinating world of microbes
How commercial probiotics have oversold health benefits
How modern sanitation practices are harming us