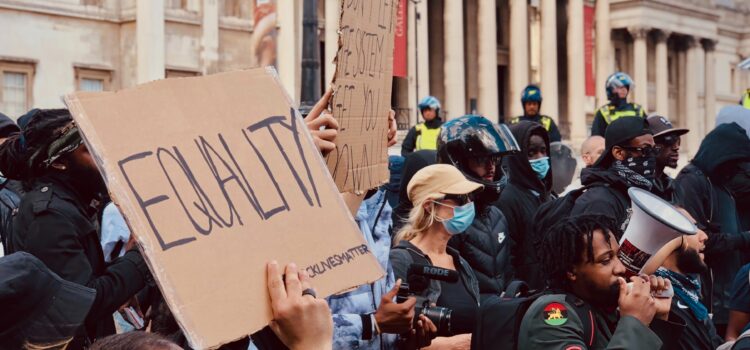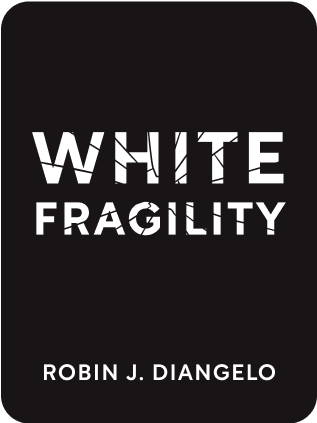 This article is an excerpt from the Shortform summary of "White Fragility" by Robin J. DiAngelo. Shortform has the world's best summaries of books you should be reading.
Like this article? Sign up for a free trial here .
What is unintentional racism? How does unintentional discrimination occur in white spaces?
Unintentional racism is the result of the implicit conditioning of white supremacist ideas. The way spaces are instinctively viewed based on race is a prime example of unintentional discrimination.
Read on to better understand unintentional racism and how it manifests in daily life.
White Spaces and Unintentional Racism
The implicit conditioning of white supremacist ideas also occurs through how white people define and order physical spaces. This implicit conditioning leads to unintentional racism.
We've already explored how white people instinctively view African-American communities as dangerous and crime-ridden. This is despite the fact that studies of census data and crime statistics do not support this belief, certainly when controlling for other factors like poverty (although it does not stop police from detaining and imprisoning men of color at far higher levels than their white counterparts). The system is filled with unintentional racism.
White Americans overwhelmingly inhabit nearly all-white spaces in their neighborhoods, schools, clubs, and workplaces. For a typical white person, this starts at a very young age. A white child goes to a school where the vast majority of teachers and students are white; they see their white parents socializing with a nearly all-white group of friends; they go off to attend a college where the professors are predominantly white; and, ultimately, land a job where their boss and the majority of their colleagues will be white. The unintentional discrimination continues. The message that this sends to white people who grow up in such a society is that whiteness is natural and normal. Indeed, it is impossible not to receive this message and the message is filled with unintentional racism.
It also fosters a belief that there is no space where a white person can go where they will not feel welcome and included. Contrast this with the experiences of many people of color, who frequently feel that there are spaces where their presence is decidedly abnormal and unwelcome.
For example, while white parents may fear sending their children to a majority-minority school, many black children in cities like Boston and Chicago were bussed out of their neighborhoods into majority-white schools during the 1970s as part of court-ordered desegregation efforts. White children, however, were never bussed out of their neighborhoods to attend predominantly black schools. The work of desegregation was always to be borne by people of color.
Black children at these majority-white schools experienced harassment and even violence at the hands of the white students and teachers. White parents, meanwhile, mounted furious (and, ultimately, successful) assaults against attempts to desegregate neighborhood schools.
All of this sends a powerful signal that there are boundaries that keep people of color out of certain spaces—but they are one-way boundaries, that only white people remain free to cross. It is unintentional racism with deep roots.
Segregation and White Racial Innocence
Because these desegregation efforts largely failed in the face of white resistance, most white people today live in segregated worlds where they seldom interact with people of color. Yet white people frequently invoke this fact of their upbringing as a way of absolving themselves of any complicity in supporting a racist society. For them, it is a get-out-of-jail-free card. They cannot be racist, they argue, because they grew up in a "sheltered" all-white community. But this is still racism, even if it is unintentional racism.
In this telling, the absence of racial diversity is meant to signify an absence of racism. Of course, the opposite is true—"sheltered," all-white communities are, by their very existence, products of institutional racism. Living in such a place would amplify one's racist conditioning by making one more likely to form ideas about black people from stereotypes and media misrepresentations rather than from genuine interactions. Even describing such an upbringing as "sheltered" is suffused with racial hostility, as it implies that one was "sheltered" from the dangerous presence of people of color.
But one does not merely passively receive the advantages of whiteness by accident of birth. Partaking in the benefits of whiteness itself bolsters white supremacy—and shatters the idea of white racial innocence. Even if a white person, when confronted with this reality, is able to overcome their white fragility and acknowledge the extraordinary advantages of being white, this is only a first step.
The systems of oppression that maintain those advantages (and, by definition, deny them to people of color) have been consciously built over centuries. A true dismantling of systemic racism must go beyond mere acknowledgment of its existence. White people must not treat racism as merely a neutral force of nature that simply happens to people of color, as if it were a weather event. It is something done to people of color by white people. To profess one's own racial innocence is to further one's culpability for systemic racism.
Unintentional Racism Is Common in White Spaces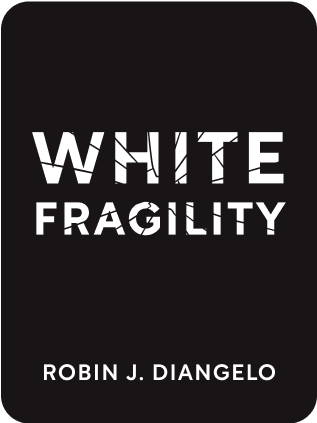 ———End of Preview———
Here's what you'll find in our full White Fragility summary :
Why white people become defensive when confronted with the idea of racism
How today's racial hiearchy began in roots centuries ago
How we as society can gradually overcome our deep racial divides