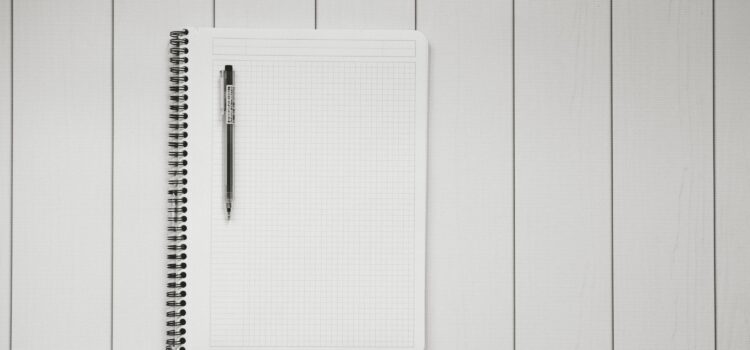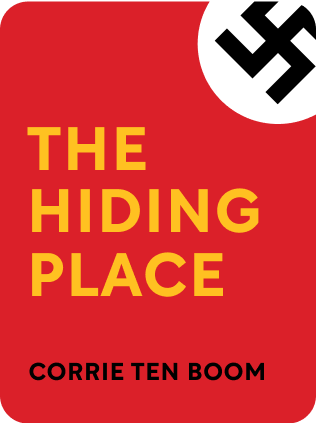 This article is an excerpt from the Shortform summary of "The Hiding Place" by Corrie ten Boom. Shortform has the world's best summaries of books you should be reading.
Like this article? Sign up for a free trial here .
What happens at the start of The Hiding Place? What are the key events in The Hiding Place Chapter 1 Summary?
In The Hiding Place Chapter 1 summary, learn about Corrie ten Boom's child hood. The Hiding Place Chapter 1 summary covers some of the key things that make Corrie who she is: faith and love.
The Hiding Place Chapter 1 Summary: Key Points
Corrie grew up in the Netherlands city of Haarlem as part of a long-established, devoutly Christian family deeply committed to their faith. The ten Boom family were pious Christians, regular readers of the Bible who took the tenets of their faith seriously and sought to live their lives in a way that accorded with what they saw as the best principles of Christian theology—mercy, charity, forgiveness, kindness toward one's neighbors, and most of all, the unconquerable power of Christ's love.
Faith
The Hiding Place Chapter 1 summary is important to show the main characters. The ten Boom family—father Casper, son Willem, and daughters Betsie, Nollie, and Corrie—were pillars of their community, widely respected and admired by their neighbors and friends. As long as Corrie could remember, her father and her late mother had taken in children without homes, believing that it was their Christian duty to extend their bounty to those less fortunate.
The home was always filled with children, whom the ten Booms came to regard as members of their family—scores of children passed through the ten Boom home, known as the Beje, marking the house in Corrie's mind as a hiding place of refuge and sanctuary from a world that was often cruel and indifferent. Casper could never bear the idea of a home without children and could never close his door to a child in need.
In this, the family took their inspiration from Isaiah 32:2: "And a man shall be as a hiding place from the wind, and a covert from the tempest; as rivers of water in a dry place, as the shadow of a great rock in a weary land." The Hiding Place Chapter 1 summary shows why the book is named The Hiding Place.
The Hiding Place Chapter 1 summary establishes Corrie's belief system. The bedrock of this faith was what would sustain Corrie ten Boom and her family through the horror of the Nazi occupation. This faith would be her salvation—as well as the salvation of all those whom she rescued from persecution and almost certain death, as their home would become both a spiritual and a literal hiding place.
Cornelia "Corrie" ten Boom, born in 1892, grew up as part of a tight-knit extended family, with each of her maternal aunts coming to live at the Beje at one point or another. The family's devout faith was a constant throughout her childhood, as her father, Casper, and her mother, Cornelia (after whom Corrie was named) held regular Bible study sessions and taught their children to live according to Christian principles.
Corrie's childhood was a happy one. Looking back, she fondly recalled watching her father work in his watch shop (located on the ground floor of the Beje, below the family's living quarters) and accompanying him on the train to business trips in Amsterdam. For Corrie, the hustle and bustle of Amsterdam was a far cry from the sleepy, small city of Haarlem. Casper traveled to Amsterdam frequently to do business with wholesalers and suppliers, many of whom Corrie remembered as being Jewish.
Reminiscing about these happy times with her father, Corrie also remembered the spirited—but always respectful—theological debates and discussions her father would have with these Jewish friends. Although devout in his faith, Casper's religiosity was tolerant and respectful of the beliefs of others. He did not seek to convert or berate his Jewish friends: he simply loved discussing faith and God with them.
During one of these journeys with her father, young Corrie asked him about "sexsin," a word she had heard in a poem at school. Topics like sex were rarely discussed openly by families in early-20th century Europe—and certainly not in the conservative ten Boom household. When she asked this question, Casper asked Corrie to carry a box full of heavy watches across the train platform. She struggled and told her father that she couldn't do it. He explained to her that just as there were physical burdens that were too heavy for her to bear, so too were there emotional burdens that she could not carry on her own, so that it was best to let God carry them for her.
A Courtship
Corrie and Karel began a brief courtship, during which Karel would visit the ten Boom home and take Corrie out for walks around Haarlem. The couple would talk about their future together and even discuss how many children they wished to have. She began to believe that she had found her partner, with whom she would be able to start her own family and live out the rest of her life. The Hiding Place Chapter 1 summary shows how this failed relationship affects her.
Sadly, marrying Karel was not to be Corrie's fate. Corrie was initially devastated when Karel visited the Beje with his new fiancée. She shared her feelings with her father, who told her that love was the strongest force in all creation. Casper comforted her the way he always did, the way no one else could. He explained that Corrie should never seek to block out her love for Karel, but instead, look to God to show her a new way for that love to express itself. Even if our love could not find the expression or object we wanted, God always had a higher plan for it.
With this, she was able to make peace with this experience. Now approaching 30 (an old age to still be unmarried in this era) and with a decreasing likelihood of ever becoming a mother, Corrie began to embrace life as a spinster. She would save her love for her nieces and nephews, and the needy and downtrodden of Haarlem. Years later, God would reveal to Corrie just how much love she truly had to share with the world.
The Hiding Place Chapter 1 Summary: Young Corrie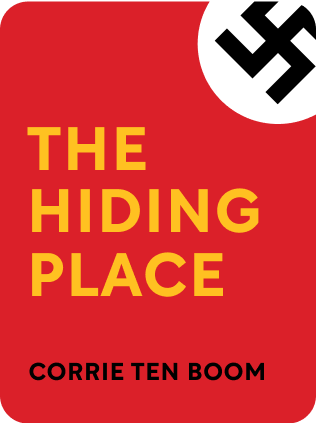 ———End of Preview———
Here's what you'll find in our full The Hiding Place summary :
Why devout Christian Corrie ten Boom decided to stand up to the Nazi occupation
How ten Boom and the Jewish neighbors she was hiding were caught
How ten Boom survived the concentration camp and left with even stronger faith