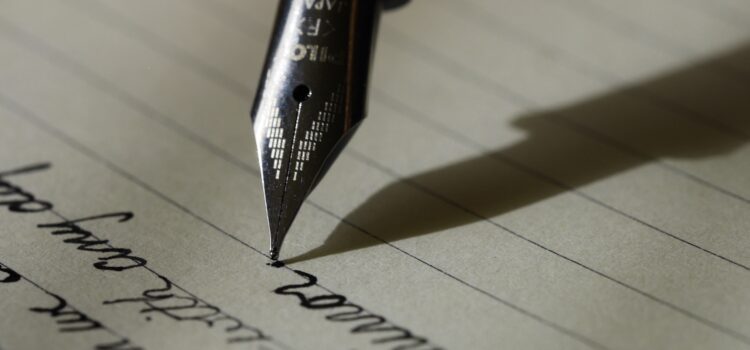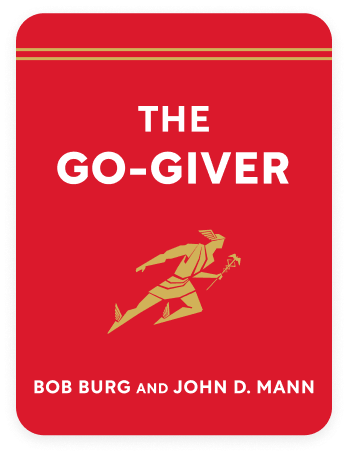 This article is an excerpt from the Shortform book guide to "The Go-Giver" by Bob Burg and John D. Mann. Shortform has the world's best summaries and analyses of books you should be reading.
Like this article? Sign up for a free trial here .
What are the best The Go-Giver quotes? How can these quotes help you understand the Five Laws of Stratospheric Success better?
The Go-Giver is a parable by Bob Burg about the importance of being a "giver" rather than a "getter". These The Go-Giver quotes relate to each one of the Five Laws of Stratospheric Success explained in the book.
Keep reading for six important The Go-Giver quotes.
The Go-Giver Quotes
The Go-Giver by Bob Burg and John David Mann is a business parable that contradicts the notion that to be successful in business you need to be a go-getter, a competitive hard-charger focused on getting new clients and making ever-bigger deals. Instead, the authors contend you should make giving rather than getting your first priority in business and in life—and success will follow. Becoming a "go-giver" means giving value to others, not as a strategy or quid pro quo, but as a way of leading a satisfying life.
In the parable—in which a mentor puts a frustrated go-getter on the true path to success and fulfillment—the authors explain why and how to become a go-giver by practicing the Five Laws of Stratospheric Success.
Here are six The Go-Giver quotes that relate to the Five Laws of Stratospheric Success:
"Your true worth is determined by how much more you give in value than you take in payment."
The first The Go-Giver quote relates to the Law of Value. For Joe's first lesson, he and Pindar met with Ernesto Iafrate, owner of Iafrate's Italian-American Café, one of a chain of restaurants Ernesto owned. Ernesto started his restaurant career with just a hot dog stand. Following the Law of Value—giving more in value than he received in payment—was the key to his success.
"Your compensation is directly proportional to how many lives you touch."
Joe's next meeting was with Nicole Martin, CEO of a global educational software company. She explained that as a grade school teacher, she had invented some games to promote children's curiosity and creativity. They worked so well that she wanted to enlarge her impact by sharing them with more children. With some investors, she started a company that ultimately brought her games to twenty-five million children.
"Your influence is determined by how abundantly you place other people's interests first."
Joe and Pindar next visited Sam Rosen, a financier and owner of the Liberty Life Insurance and Financial Services Company, the most successful financial services company in the world. Sam told Joe that besides giving, a key to success is expanding your influence by building a network of people who know, like, and trust you—an "army of personal ambassadors," who might not necessarily buy from you but who always have you in mind. With such an army, you'll have a stream of referrals.
"People, remember this: no matter what your training, no matter what your skills, no matter what area you're in, you are your most important commodity. The most valuable gift you have to offer is you."
In this The Go-Giver quote, Joe went to an annual sales conference to hear a speech by Debra Davenport, the city's top Realtor. But as she explained in her speech, her career was a failure until she applied the Law of Authenticity.
Debra was a hard worker but couldn't manage to sell any houses. She heard a speech by Pindar on the importance of giving added value, but couldn't think of any value she could offer. Discouraged, she planned to quit after one final home-showing appointment. Since it was her last sales effort, she abandoned all her techniques and just chatted with the female client about her interests and experiences. And the woman bought the house.
"The key to effective giving is to stay open to receiving."
In Joe's last lesson, Pindar explained the relationship between giving and receiving. Everyone learns the adage, "It's better to give than to receive," which is interpreted to mean that if you're a good person, you give without thinking of receiving anything. However, Pindar asserted that the adage is wrong: it's not better to give than to receive. It's actually crazy to try to give and not receive because receiving naturally follows giving. They go together like inhaling and exhaling—you can't do only one of them and one isn't better than the other.
"The majority of people operate with a mindset that says to the fireplace, 'First give me some heat, then I'll throw on some logs.' Or that says to the bank, 'Give me interest on my money, then I'll make a deposit.' And of course, it just doesn't work that way."
The last of The Go-Giver quotes is from his business consultant, Pindar. He is saying that Joe, like most people, was getting things backward—people wrongly strive to get something before giving something. This is as foolish as wanting to get heat from a fireplace before adding logs, or wanting interest from a bank before making a deposit. Pindar argued that instead, successful people focus on giving—and that creates success.
The Go-Giver Quotes: The Best 6 Passages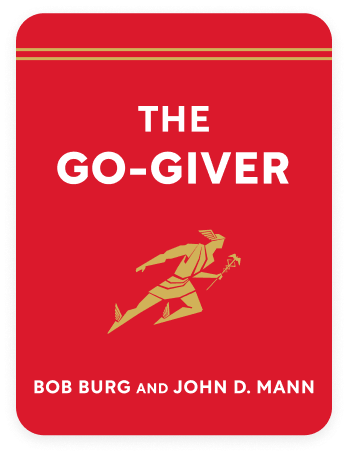 ———End of Preview———
Here's what you'll find in our full The Go-Giver summary :
Why giving will take you further than getting
The Five Laws of Stratospheric Success
How giving isn't the same thing as always being nice