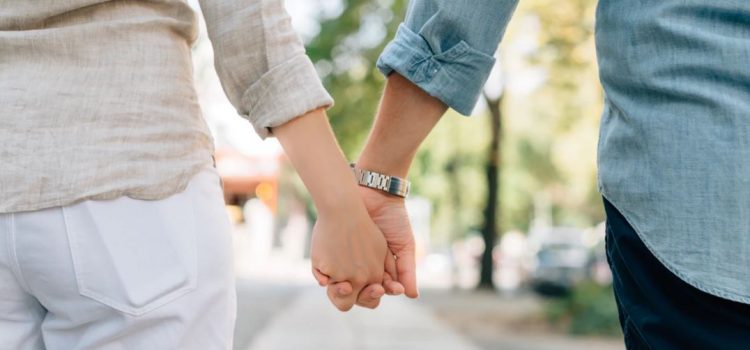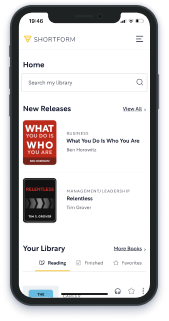 This article gives you a glimpse of what you can learn with Shortform. Shortform has the world's best guides to 1000+ nonfiction books, plus other resources to help you accelerate your learning.
Want to learn faster and get smarter? Sign up for a free trial here .
Looking for the best books on dating and relationship advice? Which books best fit your needs, and which ones should you avoid?
Books about dating have been around for ages, and the advice changes with the societal and cultural changes that happen over time. So, with the abundance of material out there, it can be difficult to know which book is right for you.
This is why we put together this list of the best books on dating. We separated our list into three categories: the best books for couples, books about psychology and communication, and books for the tough times. We also mention two of the worst books about dating that we came across.
Books for Couples
The first section in our best books on dating list is books for couples. Just because you're in a committed relationship, it doesn't mean you know what you're doing. In fact, you may be unknowingly damaging your relationship with harmful habits, poor communication, and a misunderstanding of yourself or your partner.
Below are the three books that we recommend to couples who want to understand their relationship better or who want to work to improve it. In fact, these books have helped some couples save their relationships and marriages—or helped them realize when it's time to let go of toxicity.
Attached
TITLE: Attached
AUTHOR: Amir Levine and Rachel Heller
TIME: 35
READS: 172.1
IMG_URL: https://www.shortform.com/blog/wp-content/uploads/2021/05/attached-cover.png
BOOK_SUMMARYURL: attached-summary-amir-levine-and-rachel-heller
AMZN_ID: XYZ

What's It About?
Have you ever wondered why your partner behaves in ways you cannot understand? Attached by Dr. Amir Levine and Rachel Heller offers practical, science-based wisdom that will help you gain insights into yourself, your beloved, and your partnership. The key is identifying and understanding which of three attachment styles—avoidant, secure, or anxious—is wired into your brain, driving the way you interact in romantic relationships.
Whether you're searching for a new companion or trying to reignite the spark in a 40-year marriage, the authors distill the psychology of attachment into practical tools for finding an emotionally fulfilling relationship or improving the one you already have. Attached also delivers advice on communicating effectively, resolving conflict, and how to distance yourself from unhealthy relationships.
Why We Recommend It
Attached author Amir Levine is a psychiatrist and neuroscientist, and his coauthor Rachel Heller is a social psychologist. However, despite their scientific backgrounds, you don't need to be a therapist to understand this book. The authors do a great job of using layman's terms and making the material easy for anyone to understand.
You can use Attached to assess yourself, your partner, and your relationship—there are even exercises in the book to work through that many readers have found helpful. Whether you're in a relationship, enjoying the single life, or recently went through a breakup, Attached can help you understand yourself better and improve your life.
Mating in Captivity
TITLE: Mating in Captivity
AUTHOR: Esther Perel
TIME: 28
READS: 100.3
IMG_URL: https://www.shortform.com/blog/wp-content/uploads/2020/11/mating-in-captivity-cover.png
BOOK_SUMMARYURL: mating-in-captivity-summary-esther-perel
AMZN_ID: XYZ

What's It About?
Love and desire aren't driven by the same things. In fact, sometimes their ingredients are polar opposites. The ingredients for a loving, stable relationship are commitment, intimacy, and egalitarianism, while the ingredients for desire are mystery, distance, risk, and playfulness. Throw in some external pressures such as cultural messages and parenthood, and it might seem impossible to have a good erotic life within a long-term relationship. However, couples therapist and relationship expert Esther Perel believes desire can survive in long-term relationships.
Mating in Captivity looks at what makes up our individual sense of desire and our desire for our partners. Although desire and love may have some fundamental contradictions, there are ways to balance the clashes and to manage extra-relationship stresses.
Why We Recommend It
Esther Perel is a psychotherapist and is one of the world's top voices on erotic intelligence—if anyone can help you to spice up your relationship, it's her. In her book Mating in Captivity, Perel provides examples from some of her actual patients intertwined with her own advice she accumulated from years of study. The result isn't a book of "rules" but rather a book focused on interesting concepts to consider that you can apply to your own relationship.
The 5 Love Languages
TITLE: The 5 Love Languages
AUTHOR: Gary Chapman
TIME: 32
READS: 31.2
IMG_URL: https://www.shortform.com/blog/wp-content/uploads/2019/09/five-love-languages-cover.jpg
BOOK_SUMMARYURL: the-5-love-languages-summary-gary-chapman
AMZN_ID: B00OICLVBI

What's It About?
Maintaining emotional love and connection in a relationship can be hard. Often, the problem is in the way you are communicating love to your partner, and vice versa. Have you ever demonstrated a gesture of affection, only to not have it appreciated? Does your partner ever say they don't feel loved enough?
These conflicts happen because every person receives and experiences love differently. The way you experience love dictates your love language. The 5 Love Languages are Words of Affirmation, Quality Time, Receiving Gifts, Acts of Service, and Physical Touch. Learning to speak your partner's love language can help you understand how to make them feel loved. And learning your own love language helps you understand what makes you fulfilled in a relationship.
Why We Recommend It
Gary Chapman is an author, speaker, counselor, and the director of Marriage and Family Life Consultants, Inc. Many readers have claimed that this book helped improve their long-term relationships and marriages. Due to the nature of his advice, we recommended this book for more traditional and religious couples.
Psychology and Communication
This category of books isn't necessarily exclusive to romantic relationships, but it's on our best books about dating list because the advice can be applied to that area of your life. These books will help you improve your communication skills, understand and control your emotions better, and understand the feelings and needs of your partner. By working on yourself and your empathy for others, you'll be in a better position to maintain a healthy relationship.
Emotional Intelligence 2.0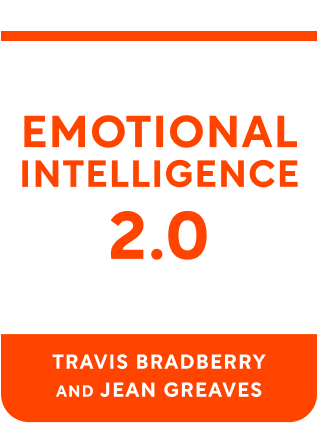 What's It About?
Emotional Intelligence (EQ) is your ability to recognize your emotions, recognize the emotions of others, and use this awareness to develop your behavior and relationships. It's also one of the defining characteristics of success in the workplace.
Emotional Intelligence 2.0 helps you build your EQ skills through the development of four key pillars: self-awareness, self-management, social awareness, and relationship management. These pillars will help you process your emotions, manage your triggers, develop healthy habits, and succeed in your career path.
Why We Recommend It
While this book is not exclusively designed for relationships, Dr. Bradberry's advice is highly applicable to any type of relationship. This book will help you better yourself and your relationship and even includes a self-test to measure your progress.
Nonviolent Communication
TITLE: Nonviolent Communication
AUTHOR: Marshall B. Rosenberg
TIME: 41
READS: 105.6
IMG_URL: https://www.shortform.com/blog/wp-content/uploads/2021/05/nonviolent-communication-cover.png
BOOK_SUMMARYURL: nonviolent-communication-summary-marshall-b-rosenberg
AMZN_ID: XYZ

What's It About?
Nonviolent Communication (NVC) is a way of interacting with ourselves and others that's rooted in empathy and compassion. The ultimate goal of NVC is to foster authentic connections between people regardless of their differences. That focus on human connections makes NVC a powerful conflict resolution tool—once there is a genuine human connection, the original problem tends to solve itself. You can use NVC in almost any relationship or environment, including in families, schools, governments, businesses, and personal relationships. NVC can also help you reshape your inner dialogue to promote self-compassion, improving your relationship with yourself.
Why We Recommend It
Marshall Rosenberg, the author of NVC, was an author, psychologist, mediator, and teacher. Although this book was first published in 2003, it continues to help readers to this day and has been re-released many times. The reviews of this book are overwhelmingly positive, and readers claim that this book has saved their marriages and non-romantic relationships, helped them get over depression, increased their job satisfaction, etc.
Men Are From Mars, Women Are From Venus
TITLE: Men Are From Mars, Women Are From Venus
AUTHOR: John Gray
TIME: 41
READS: 21.6
IMG_URL: https://www.shortform.com/blog/wp-content/uploads/2020/01/menarefrommars-cover.jpg
BOOK_SUMMARYURL: men-are-from-mars-women-are-from-venus-summary-john-gray
AMZN_ID: B00IHZ91T6

What's It About?
Imagine that men and women come from two different planets. When you think that way, it's suddenly easier to understand why men and women tend to communicate differently, behave differently, and have different emotional needs.
In Men Are From Mars, Women Are From Venus, author John Gray breaks down the primary differences between men and women and gives comprehensive advice for dealing with miscommunication, showing support to your partner in the way they crave, and being more fulfilled with your relationship. Find out why your husband pulls away just when you need him most—and why your wife needs to talk relentlessly about her feelings.
Why We Recommend It
John Gray, Ph.D., is one of the #1 bestselling relationship authors of all time. Many say that this book is a must-read for young adults who are entering the dating world so they can better understand how to navigate the opposite sex. While some readers do claim that some of the advice in this book is a bit outdated, many still rave about Dr. Gray's insights.
Breakups
It's impossible to discuss relationships without also talking about breakups—we've almost all been there. We chose to put these three books on our best books about dating list because they focus on overcoming heartbreak, advice for being single, and motivation for pulling yourself back together.
The Defining Decade
TITLE: The Defining Decade
AUTHOR: Meg Jay
TIME: 26
READS: 50.1
IMG_URL: https://www.shortform.com/blog/wp-content/uploads/2020/11/the-defining-decade-cover.png
BOOK_SUMMARYURL: the-defining-decade-summary-meg-jay
AMZN_ID: XYZ

What's It About?
Too many young adults have been convinced that their twenties are a "free period" of life, during which none of their choices matter and there are no consequences. The truth is, though, that your twenties are a crucial time in establishing a fulfilling adult life down the road, and throwing them away because of a cultural myth of extended childhood only makes it harder for you to find eventual happiness. In The Defining Decade, psychologist Meg Jay discusses the ways in which today's youth have been misled into wasting these important years and explores how we can make the best of this decade to find success in both work and love.
Why We Recommend It
The author of this book is Meg Jay, Ph.D., a clinical psychologist and an associate professor of education at the University of Virginia. Her book isn't just about dating—it includes sections about work and the body and mind as well. But we included The Defining Decade in this list because many consider it to be a must-read for 20-somethings. This book provides dating advice for young people—including how to avoid the most common causes of divorce—and discusses why modern culture tends to glorify single life. This book is especially helpful for young, single people who are just starting out on their romantic journeys, those who recently experienced a breakup, and those who may be in unsatisfying relationships and want to know if they're worth staying in.
You Are a Badass
TITLE: You Are A Badass
AUTHOR: Jen Sincero
TIME: 40
READS: 26.8
IMG_URL: https://www.shortform.com/blog/wp-content/uploads/2020/01/youareabadass-cover.jpg
BOOK_SUMMARYURL: you-are-a-badass-summary-jen-sincero
AMZN_ID: B00B3M3VWS

What's It About?
You were born to be a badass, but are you getting the most out of your life? In You Are a Badass, author Jen Sincero helps you identify and change the self-sabotaging thoughts and behavior patterns that are stopping you from living up to your potential.
Creating a better life requires only one simple shift: Going from wanting to change your life to deciding to change your life. This book will explain why you are the way you are, how to change what you don't like, and how to love yourself as you create a new, awesome life.
Why We Recommend It
Jen Sincero is a #1 New York Times bestselling author, success coach, and motivational speaker who's helped many people transform their personal and professional lives. You Are a Badass is not a breakup book—or even a book about relationships. However, Sincero discusses how she went from the lowest point in her life (being broke, lonely, and living in a converted garage) to finding the inner strength to pick herself up and turn her life around. For those reasons, this book may just be what you need if you're coming out of a bad divorce or breakup and need the motivation to push on. Many readers claim that this book helped them get out of a rut, fight depression, and boost their self-confidence.
Maybe You Should Talk to Someone
TITLE: Maybe You Should Talk to Someone
AUTHOR: Lori Gottlieb
TIME: 31
READS: 60.7
IMG_URL: https://www.shortform.com/blog/wp-content/uploads/2020/11/maybe-you-should-talk-to-someone-cover.png
BOOK_SUMMARYURL: maybe-you-should-talk-to-someone-summary-lori-gottlieb
AMZN_ID: XYZ

What's It About?
Maybe You Should Talk to Someone is a memoir by psychotherapist and author Lori Gottlieb. She discusses a difficult time in her life following a sudden breakup with her long-term boyfriend. The incident upset her so badly that it drove her to seek therapy herself.
This book is the story of Lori's time in therapy, interwoven with stories about Lori's own patients. Though each of their situations is different, their shared struggles and how they overcome them reflect common experiences that all people share—in fact, Lori says that the reason therapists can be effective is precisely because they have those same struggles. As Lori and her patients work together toward health and understanding, they reflect on their pasts—how they got to be where they are now—and the futures they'd like to have.
Why We Recommend It
This book is all about recovering from a bad breakup. Many readers find courage from the stories Gottlieb shares and appreciate the fact that other people are going through the same struggles. This book is especially geared towards therapists because Gottlieb explains that even therapists need to talk to somebody sometimes. She shows that professionals go through the same experiences that their patients do, and that's what makes them better at their jobs.
The Worst Dating Advice Books
On our search for the best books about dating, we came across some…not so great books as well. We thought it was a good idea to include these honorable mentions for some of the worst books about dating.
The Game
TITLE: The Game
AUTHOR: Neil Strauss
TIME: 48
READS: 155.1
IMG_URL: https://www.shortform.com/blog/wp-content/uploads/2020/11/the-game-cover.png
BOOK_SUMMARYURL: the-game-summary-neil-strauss
AMZN_ID: XYZ

What's It About?
Author Neil Strauss had always assumed that it took natural charisma and confidence to pick up women—and that he simply didn't have it. That all changed when he discovered the world of seduction and pickup artists (PUAs), a community of men who exchanged tips and advice for seducing women.
Over the course of two years, Neil learned pickup lines, approach tactics, and even hypnosis from the top PUAs in the seduction community. Neil started picking up, dating, and having sex with more women than he'd ever imagined possible. Eventually, he even became a guru within the community.
But, over time, Neil realized that mastering The Game wasn't about memorizing lines and routines in order to get women into bed—it was about developing inner confidence.
Why We Don't Recommend It
Why is this one of our picks for the worst dating advice books? The description of the book should say it all. But if you're not already convinced, readers claim that this book teaches lying and manipulation tactics in order to get women to sleep with you—regardless of whether or not they're already in a relationship. This book is so bad that some women even advise other women to read it in order to learn what behaviors and red flags to look out for.
Act Like a Lady, Think Like a Man
TITLE: Act Like A Lady Think Like A Man
AUTHOR: Steve Harvey
TIME: 41
READS: 159.2
IMG_URL: https://www.shortform.com/blog/wp-content/uploads/2020/11/act-like-a-lady-think-like-a-man-cover.png
BOOK_SUMMARYURL: act-like-a-lady-think-like-a-man-summary-steve-harvey
AMZN_ID: XYZ

What's It About?
Navigating the adult dating scene can sometimes feel hopeless because men and women have different needs when it comes to life and love. In Act Like a Lady, Think Like a Man, Steve Harvey attempts to expose the mystery of what men need, how they think, and how they behave when it comes to dating women and forming lasting relationships. He provides the secrets encompassed in a man's relationship playbook and strategies to help women gain an advantage and find the right man to fulfill their desires and enhance their lives.
Why We Don't Recommend It
This book should be titled What Steve Harvey Wants, because it's clearly written according to his own tastes. Harvey's writing is misogynistic and shallow, and he only focuses on loyalty, support, and sex (or "the cookie" as he calls it) and never mentions love or connection as a reason for a relationship. Harvey also manages to insult both sexes by implying that men are all cheating dogs and women are easy and unintelligent. Harvey goes so far as to assert that any man will cheat if his woman doesn't put him on a pedestal (which isn't surprising coming from him, as both his ex-wives claim he cheated on them). Take our advice, and don't get your dating advice from Steve Harvey.
Conclusion
Relationships aren't always fairytales with a "happily ever after"—they often take a lot of work. But, if both parties in the relationship are willing to work on themselves and try to understand their partner's feelings and needs, they'll have a better chance at surviving the long haul.
Let us know if you've read any of the books on our best books on dating list and if they helped you in any way. Also, what books aren't on our list that you think should be?
The Best (and Worst) Books on Dating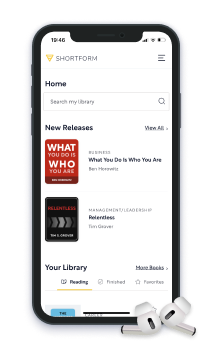 Here's what you'll get when you sign up for Shortform :
Complicated ideas explained in simple and concise ways
Smart analysis that connects what you're reading to other key concepts
Writing with zero fluff because we know how important your time is