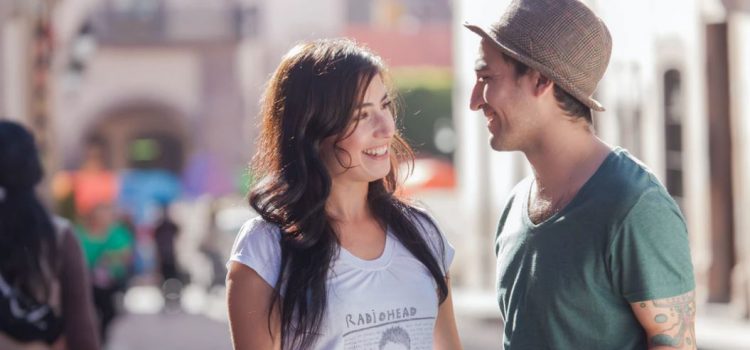 Do you want to find a serious romantic partner? Are you already in a loving and committed relationship? Or, are you healing from a breakup?
No matter how your love life currently looks, there's always room for improvement. Whether you are single and ready to mingle, happy in a relationship, or processing a breakup, you could benefit from expert relationship advice.
In this article, we've rounded up a list of the best relationship and dating blogs and podcasts to follow in 2022.
Best Dating Resources
The dating game has changed. With the advent of dating apps, the number of options we have has exploded. Yet, with those opportunities came new concerns: the challenge of creating a dating profile and messaging someone you've never met, to name a few that spring to mind. 
Luckily, there's no shortage of advice to help you navigate the waters of modern dating. Whether you're looking for a casual fling or a serious relationship, we've got you covered with the list of the best relationship and dating blogs and podcasts to guide you in your quest.
Best Relationship & Dating Blogs
There's no shortage of dating blogs on the web, professing dating and relationship advice, both good and bad. As with anything, the best advice is backed by either expertise or experience, or better—both!
That was exactly our criteria when compiling this list of the best relationship and dating blogs to help you navigate your love life, wherever you are on your journey.
Evan Marc Katz is a dating coach and CEO of the world's first dating profile company, e-Cyrano. Marc also used to work for JDate, writing dating advice for Jewish singles. His blog is oriented toward women, covering dating psychology and tips for finding a healthy, committed relationship.
Having spent years online dating, Saskia spotted a gap in the dating industry and created Hey Saturday to fill this gap. Hey Saturday has now worked with over 6000 singles to help them create dating profiles with the help of creative photography. She blogs about all things online dating, with a focus on dating photography, for example, what makes a good/bad dating profile picture, how to be interesting in messages, and more.
Founded in 2009, The Urban Dater is a blog that features real dating stories, imparting dating wisdom along the way to its many readers. It began as a single-author blog and grew into a community dating portal with over three hundred contributors. They cover a wide range of topics around online dating, intimacy, romance, attraction, and relationships.
How to Get the Guy is a blog by Matthew Hussey, probably the world's most famous dating coach. Matthew has helped millions of women to find loving, committed, and authentic relationships through his bestselling book, workshops, articles, and coaching videos. On his blog, you'll find bite-sized articles and videos where Matthew imparts his wisdom on things like how to know if he's right for you, how to approach guys for real, and how to get over a heartbreak.
Global Dating Insights (GDI) is an independent online publication offering news and analysis reports on the online dating industry. It's run by only a small team of professional journalists who write for over 30,000 readers from over 100 countries. They cover things like dating events, news, app launches, and industry updates.
Cora Boyd is a dating consultant and love expert on a mission to "decode matters of the heart and set the stage for all of us to thrive in love and life." Having worked as a matchmaker for a Stanford StartX matchmaking company, Cora knows the secret sauce behind a successful match. That's exactly what she teaches her readers on her blog, offering matchmaking tips and general advice on matters of the heart.
Baggage Reclaim is a one-person blog run by dating coach Natalie. Having been through a series of failed relationships, Natalie decided to break her habit of going for emotionally unavailable men. Natalie's life changed dramatically over just a year. She created Baggage Reclaim to help women avoid what she went through and overcome self-sabotaging tendencies such as people-pleasing, emotional unavailability, and feeling "not good enough."
Founded in 2019, My Dating Adviser has been helping singles all over the globe to find love and fine-tune their dating skills through thorough expert advice and dating website reviews. Whether you're looking for a serious partner or a casual fling, My Dating Adviser has you covered! 
Modern Love Long Distance is a one-person blog dedicated to the unique dynamics of long-distance relationships. What's the key to making an LDR (long-distance relationship) work? How can you keep things interesting and not let the romance fade because of a lack of proximity? Modern Love Long Distance has all the answers.
Best Relationship and Dating Podcasts
Listening to podcasts is great if you like consuming content on the go (e.g. during your morning run or while driving to work). What are the best dating and relationship podcasts to listen to? Here is our round-up of the best dating podcasts to follow in 2022:
The Art of Charm is a company of Johnny and AJ whose mission is to help people "gain skills at life, love, and work." On their podcast, they demystify the psychology behind human dynamics to help people become better spouses, friends, and coworkers.
On Foreplay Radio, two couples and sex therapists Laurie Watson and George Faller discuss all things sex, marriage, eroticism, and committed partnership. The podcast has had over 6 million downloads, helping couples from all over the world to "fall in love again, rebuild trust, and rediscover desire."
What makes a relationship last? What do people who manage to stick with it through the long haul do differently? On Committed, bestselling author and journalist Jo Piazza sits down with real couples who have been through it all and still want to wake up next to each other every single day.
Where Should We Begin with psychotherapist Esther Perel is a "podcast for anyone who has ever loved." In each episode, Esther Perel talks to real couples about the trials and tribulations of their relationships. From infidelity to sexlessness, they share the most private and intimate details of their lives, with Esther Perel guiding the discussion.
Breakup Boost is hosted by Trina Leckie, a certified breakup coach. On the podcast, she discusses (you guessed it!) all things breakup, helping people get perspective, heal from heartbreak, and get back in the dating saddle equipped with newfound confidence and higher standards.
On Talking It Out, hosts Mike Johnson and Dr. Bryan Abasolo interview contestants of the Bachelor franchise series about their backgrounds and experiences on the show. Leaving nothing on the table, they dive deep into all the drama that went down between contestants and the lessons they learned from it.
In the Relationship Advice podcast (produced by Sarah Kosterlitz), host Chase Kosterlitz interviews dating and relationship experts, counselors, and therapists about their insights on what makes a happy, loving, and lasting relationship. Join in for expert advice and daily tips on how to find love, rekindle the spark, and stick with it through the long haul.
Modern Love with Anna Martin is a podcast based on the weekly New York Times column where real people come to share their love stories. From the heartbreak of infidelity to open marriage drama, she dives deep into all the various permutations of love, sex, and relationship dynamics.
Final Words
The realm of love can be a scary one. From navigating a first date to resolving conflict in marriage, we all need relationship advice from time to time.
The problem is that there are so many relationship books, blogs, experts, and gurus out there, that it's easy to get overwhelmed. That's why we've put together this list of the best dating blogs and podcasts to help you navigate the trials and tribulations of romantic relationships.
Did we miss your favorite dating blog or podcast? Let us know in the comments!
Best Dating Blogs, Apps, Podcasts to Follow in 2022