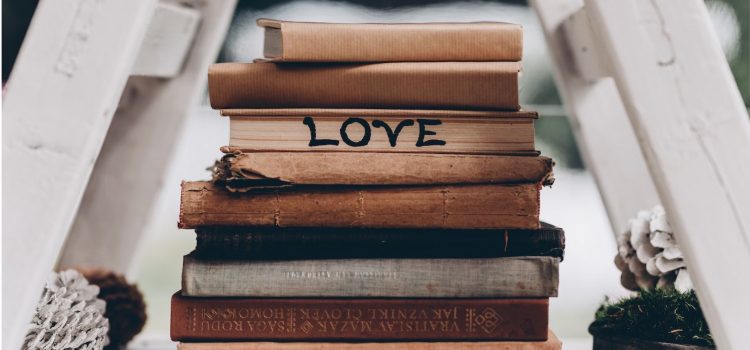 What are some of the best poems about love from Rupi Kaur? What does Kaur say about falling in and out of love?
In The Sun and Her Flowers, Rupi Kaur's poems about love explore both the celebration of new love and the heartache of loss and abuse. Her poetry demonstrates a journey toward self-love, realizing she is deserving of safe, healthy relationships.
Keep reading for an overview of Rupi Kaur's poems about love in The Sun and Her Flowers.
Rupi Kaur on Falling In Love
In the "Rising" and "Blooming" sections of The Sun and Her Flowers, Rupi Kaur's poems about love describe falling for someone and entering a new and positive relationship. She often describes how novel or unusual this feels—it's her first time in a healthy relationship, and she's not used to positive romantic and sexual experiences.
Despite her unease, Kaur feels hopeful about the future and appreciates her partner's kindness and love. Most of all, though, Kaur is able to push past her insecurities and recognize that this is the kind of relationship that she deserves. In Rupi Kaur's poems about love, she shows how she learned how to love and appreciate herself—a challenging and often inconsistent process that helps her truly feel like she belongs in her own skin.
(Shortform note: Experts suggest that after experiencing abuse, survivors can help improve their future relationships by taking things slowly and working to communicate clearly with their partners. This is often a matter of recognizing when a feeling or behavior comes from an experience with abuse—for example, if a certain action triggers an intense emotional response, or reminds the victim of their abuser. Through these methods, survivors can heal and love again—their abuser doesn't have to define their entire romantic life.)
Rupi Kaur on Falling Out of Love
In the "Wilting" section of The Sun and Her Flowers, Rupi Kaur's poems about love recount the days, weeks, and months following the end of a long-term relationship. These initial pages express her rage, love, and sorrow, as well as her conflicted feelings toward her abusive ex-partner. Over the course of the first section, Kaur shows that leaving her relationship was the right choice—even though it wasn't an easy one.
Many of the poems in "Wilting" talk about the attraction and love Kaur felt toward her partner when they were together. They express the insecurities and desires that kept her in the relationship despite her partner's abuse. Kaur expresses how she was attracted to the idea of a relationship, rather than being attracted to her partner. She expresses two feelings in particular:
1) Fearing loneliness: In addition, Kaur talks about her fear of being alone. This put her in a position where she wanted to be in any relationship at all—a want that kept her with her ex despite his abusive behavior.
(Shortform note: Fear is a major reason why many victims stay in abusive relationships—this can mean emotional fears like Kaur's fear of loneliness, but it can also mean fear of physical violence or financial insecurity. However, while a victim's fear can keep them in an abusive relationship, experts suggest that a friend or family member expressing fear can help them leave it—they recommend telling a victimized friend or family member that you fear for their safety or well-being without judging their choices.)
2) Desiring affection: Rupi Kaur's poems about love describe how much she needed to feel wanted in her relationship, both romantically and sexually. When her ex cheated on her or seemed uninterested in her, Kaur wondered how she could change her appearance or behavior so he'd show her affection again.
(Shortform note: Melodie Beattie (Codependent No More) suggests that if a desire for affection comes from low self-esteem, then it can often form a cycle of unhealthy dependency in a relationship. Low self-esteem makes someone feel like they can't function and take care of themselves, so they become desperate to find others to validate and take care of them. This desperation makes them more likely to settle for unhealthy relationships. Unhealthy relationships don't satisfy emotional needs and can even cause the dependent partner additional distress—this lowers their self-esteem further, which makes them more dependent, which makes them more desperate to stay in the unhealthy relationship that's lowering their self-esteem.)
Rupi Kaur's Poems About Love in The Sun and Her Flowers