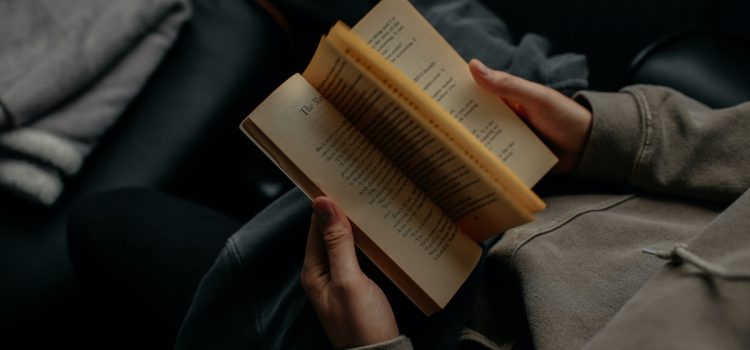 Does Poverty, by America offer an accurate view of poverty in the US? What criticism has it received?
There's a growing canon of recent social science works exploring the phenomenon of poverty in America. One of these books is Matthew Desmond's Poverty, by America. Upon its release, critics hailed it as an important and timely contribution to the conversation.
Read more to see several top Poverty, by America reviews as well as some general information about the book.
A Quick Introduction to Poverty, by America
Before we dive into the Poverty, by America reviews, let's get a quick introduction to the book and its author. In the book, Matthew Desmond writes that the United States, despite its vast wealth and prosperity, suffers from a level of poverty and inequality unseen anywhere else in the developed world. According to Desmond, one in nine Americans and one in eight children live in poverty (defined by the US federal government in 2023 as an individual earning less than $14,580 per year or less than $30,000 for a family of four). He writes that a smaller—but still shockingly high—number of Americans live in deep poverty, on par with the poverty of the poorest people in developing nations like India or Bangladesh.
(Shortform note: When it comes to some key measures of well-being highly correlated with poverty, US statistics do often resemble those of less economically developed nations. For example, life expectancy for some disadvantaged groups in the US appears to be comparable to or even worse than that of certain countries with lower GDPs, such as Bahrain or Mongolia. Similarly, the infant mortality rate for African Americans is similar to rates in countries like Tonga and Grenada. Finally, the US has the highest incarceration rate in the world, with African American males facing rates of incarceration unmatched internationally.)
How can this level of abject misery and deprivation exist in a country as wealthy as the United States, with a GDP higher than the combined total of the next five largest economies? This is the core question that Desmond seeks to answer. According to him, poverty in America persists because it benefits many Americans to keep a share of their fellow Americans in a state of want—and he issues a moral call to arms to readers to examine their role and responsibility in benefiting from and perpetuating the cycle of poverty.
Desmond is a professor at Princeton University, and he's written a number of books, including the Pulitzer Prize-winning Evicted: Poverty and Profit in the American City. His research centers on inequality and public policy, fueled by his own experience of poverty. Poverty, by America was published in 2023.
Poverty, by America is just one of the several recent books that address the issue of poverty in the US. Others include Desmond's own Evicted(2016), The Sum of Us: What Racism Costs Everyone and How We Can Prosper Together (2021) by Heather McGhee, and $2.00 a Day: Living on Almost Nothing in America (2016) by H. Luke Shaefer and Kathryn J. Edin.
Poverty, by America Reviews
Let's take a look at what some of the major book critics had to say in their Poverty, by America reviews.
The New York Times
The New York Times praised Desmond for the book's unyielding emphasis that poverty isn't solely a result of larger systemic forces—but, rather, is often perpetuated by the choices and actions of more fortunate Americans who, with varying degrees of self-awareness, benefit from its persistence. The review commended the book's novel approach to the topic. In particular, it noted that while some of Desmond's arguments do align with the progressive ideologies one might expect, the book strikes an intriguing note when it delves into the complicity of upper-middle-class Americans (very much including progressives) in sustaining poverty through policies like exclusionary zoning.
NPR
NPR likewise lauded the book for its thought-provoking and unapologetic exploration of poverty in the United States and its thorough dissection of public policies, laws, and tax incentives, shedding light on how social programs in the US allocate the most aid to those who need it the least. The review also applauded Desmond's wealth of examples and statistics, which effectively challenge preconceived notions and shift readers' perspectives on the issue of poverty—even while noting that the book's extensive data and examples can be overwhelming for readers.
The Wall Street Journal
Meanwhile, The Wall Street Journal, in an otherwise favorable review, suggested that Desmond's analysis oversimplified the complex issues related to poverty, criticizing him for not delving into the feasibility and potential complications of his proposed solutions. The review also pointed out that the book failed to adequately address factors such as school failure or drug use in poor communities, which are critical components of the poverty problem.
Poverty, by America Reviews: Reactions From NYT, NPR, & WSJ