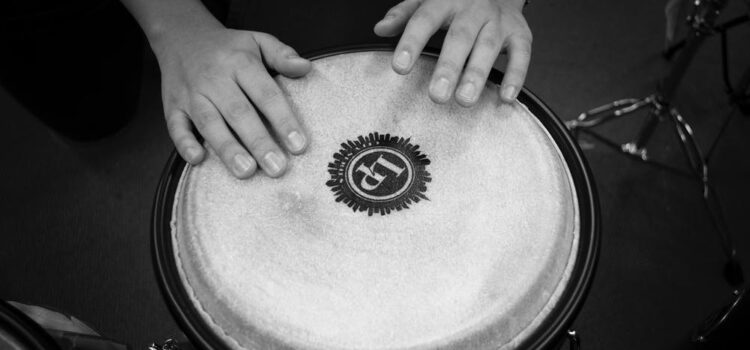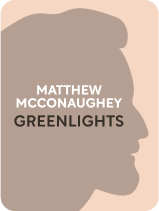 This article is an excerpt from the Shortform book guide to "Greenlights" by Matthew McConaughey. Shortform has the world's best summaries and analyses of books you should be reading.
Like this article? Sign up for a free trial here.
Why did Matthew McConaughey strip naked and play the bongo drums? What happened after this incident?
For Matthew McConaughey, the "naked bongos" incident was just another part of the journey. It helped create an easygoing, hard-partying image of him in the media, and for McConaughey, let him see the greenlights as he moved into the world of rom-coms.
Read more about Matthew McConaughey, the bongo drum, and how the incident lead to more greenlights.
Naked Bongo Drums Incident
Matthew ended his RV-days by renting a two-bedroom house in Tarrytown, a sleepy neighborhood in Austin. It was there that one of the most famous (or notorious) incidents in his life-after-fame took place.
One night after partying for 32 hours straight in sheer exuberance over a major win by his beloved football team, the Texas Longhorns, he decided to strip naked, smoke some weed, and play the bongo—an instrument that he cherishes, along with the conga and djembe, as one of the "purest" musical instruments. While he was thus engaged, two Austin police officers barged into his house and wrestled him to the ground. After some preliminary banter, during which he screamed at them for violating his rights, they arrested him for marijuana possession, disturbing the peace, and resisting arrest. When one of them tried to cover him with a blanket, Matthew insisted he would be taken outside naked as proof of his innocence, since a naked man in his own home had clearly been minding his own business.
He spent the night in jail and got out the next morning when the judge proved sympathetic toward him. She said she found it inconceivable that what should have been a police call for disturbing the peace had resulted in Matthew facing two misdemeanor felony charges after two officers forced their way into his home without warning. She dismissed all charges when Matthew agreed to plead guilty to violating a sound ordinance.
He had to fight off an incipient feeling of gloom for the next several hours, because his outlaw logic told him that getting caught was the worst possible outcome. He hadn't been raised to go to jail. For consolation, he called his mother, who helped his mood with her outrage at what had been done to him. He received her consolation as a greenlight.
Choosing to make the best of the inevitable, Matthew decided to claim the incident as part of his valid life journey. He framed his ticket for violating the sound ordinance, and his attorney got his criminal record expunged. Then he watched with amusement as "Bongo Naked" tee shirts became the rage in Austin.
But when the local newspaper published a report about the bongoing incident that contained Matthew's full address, it brought an influx of attention and visitors that began to ruin the atmosphere of Tarrytown that he had cherished. In what he felt was fairness to the other residents, he decided to move out.
Hollywood Hedonism
In 2000, Matthew felt it was time to return to the Hollywood hustle anyway, since his last few films—The Newton Boys, Contact, Amistad, and U-571—had underperformed, leaving him with fewer first-class acting offers. He worried that his career might be fading. But when he accepted a high-paying offer to star opposite Jennifer Lopez in The Wedding Planner, this ushered him into the world of romantic comedies and an extended period of white-hot Hollywood excess.
He moved into the legendary Chateau Marmont on Sunset Boulevard, home to a revolving gallery of rising and falling stars, and quickly learned that life at the Chateau and life in the fictional world of romantic comedies are both built around the same principle: all greenlights. They're all about a sustained string of affirmations as you skip weightlessly through the world. For 18 months, he enjoyed a time of hedonistic indulgence. It was a time filled with late nights, suntanning, the best food and drink, endless parties, and endless friends (many of them female).
Matthew McConaughey: Bongo Drums and Arrest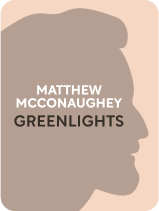 ———End of Preview———
Here's what you'll find in our full Greenlights summary:
How "greenlights" help you confirm if you're on the right path
How McConaughey switched college choices because of family finances
Why family is at the center of everything for McConaughey, no matter what's happening in his career