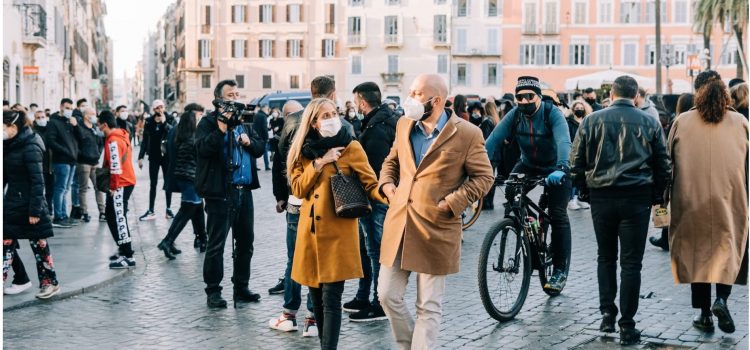 How are jobs after the pandemic different? How has the workforce changed? What can companies do to accommodate these changes?
Acknowledging how the pandemic has fundamentally changed the workforce will lead to both happier workers and a more adaptable team. To retain current workers or hire new ones, companies should allow for more autonomy, acknowledging that less supervision doesn't mean less productivity.
Keep reading to learn more about how jobs, hiring, and the entire workforce are changing post-pandemic.
Jobs & Workers After the Pandemic
As pandemic fears ease and people return to the workplace, companies will face a workforce fundamentally different from the one that vacated buildings a year ago. To ensure a smooth transition, jobs after the pandemic should focus on acknowledging and accommodating these changes.
Allow for Autonomy
A year of remote work ended the debate about whether workers can be productive without close supervision. Jobs after the pandemic are focused more on working from home than ever before. Remote work caused productivity to go up and workers gained confidence in their ability to manage their own time. As a result, they may flinch if managers expect them to take a step back into a less autonomous role.
To avoid conflict, jobs after the pandemic should allow for flexibility, and managers should adjust the way they gauge worker output. For example, instead of mandating employees' butts in chairs between the hours of 9 and 5, they might track progress toward specific objectives, and allow workers to clock their hours when they can.
Upskill Your Employees
The pandemic exacerbated the need for companies to have a flexible, skilled workforce that can adjust quickly to new challenges in their jobs. At the same time, workers are eager to accumulate new skills after the pandemic—97% report wanting to develop their job skills but struggling to find the time.
To solve both these challenges, companies should provide learning opportunities on company time and should allow employees to participate in cross-functional projects and meetings. In this way, employees can develop new skills and explore different career paths, while companies can cultivate a team that can quickly pivot to new responsibilities (which may come in handy during the next crisis).
Use Face Time Productively
Jobs after the pandemic should use in-office time efficiently to schedule meetings that are best conducted face-to-face rather than virtually. This can make meetings more effective and lessen the need for meetings when employees are working remotely, which has been one of the lesser-liked aspects of the work-from-home experience.
Hiring for Jobs Post-Pandemic
The hardest part of being a manager has always been recognizing the different needs of different employees. It will be even harder in the post-Covid work world. However, companies that can adjust the jobs they offer and their hiring practices after the pandemic will stand out from their competitors and will benefit from a stronger, more loyal workforce.
Jobs After the Pandemic: Acknowledging a Changed Workforce