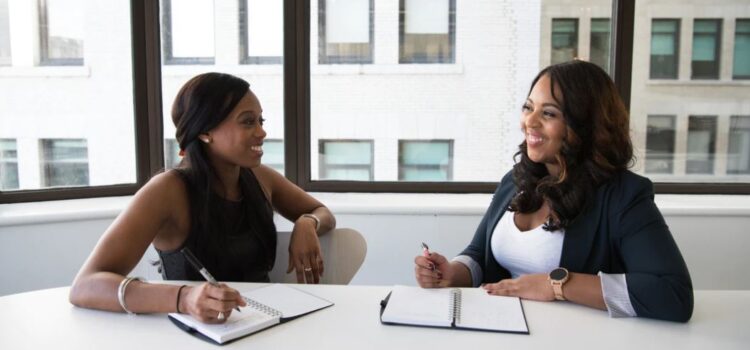 What are the best strategies for understanding customer needs? When thinking about how to understand customer needs, what should you consider?
Whether entering a new market or adapting to a changing one, knowing how to understand customer needs is critical for business success. The better you know the needs of your customers, the better your product or service will be.
Learn more about how to get to know your customers better with these insights from entrepreneurial expert Ash Maurya, author of Running Lean.
Learning How to Understand Customer Needs: Where to Start
Understanding customer needs starts with hypothesizing the customer groups that will want your product. Maurya suggests that you narrow your selection of customer groups by distinguishing between paying customers and non-paying customers and then focusing on early adopters rather than mainstream users.
Example: You're offering a free productivity app. Advertisers and professional teams are your paying customers, while those using the app for free are your non-paying customers. Within these groups, early adopters demonstrate a strong interest in exploring new advertising opportunities or engaging with novel app features.
The Technology Adoption Life Cycle: How to Understand Customer Needs Based on Evidence

While it's logical to differentiate between paying customers and non-paying customers (it helps identify your revenue sources), you might be curious about why you should focus on early adopters. Research sheds light on how early adopters play a pivotal role in shaping a new offer's development and mainstream adoption.

When a new product or service emerges, it's categorized as an innovation. Innovations generally undergo an adoption process before they're embraced by the mainstream market. Geoffrey Moore (Crossing the Chasm) developed the "Technology Adoption Life Cycle" to illustrate this process. According to him, the market for any innovation is made up of five groups of people who become interested in the offer at different stages of its development:

1. "Techies" or "Innovators" love new technology for its own sake. They buy new products just to try them out and are happy to tinker with things to make them work.
2. "Early Adopters" or "Visionaries" see emerging technologies as opportunities to gain revolutionary capabilities before anyone else does. Crucially, they act as pioneers, offering invaluable feedback for innovation refinement. As the innovation gains traction among them, it garners credibility and attracts subsequent customer segments.
3. The "Early Majority" or "Pragmatists" hope to benefit by keeping up with the state of the art, but they only buy proven products from reputable companies.
4. The "Late Majority" or "Conservatives" don't care about keeping up with the latest developments, but they don't want to be left behind either. They tend to value simplicity, convenience, and affordability over performance.
5. The "Laggards" or "Skeptics" are innately skeptical of anything new. They avoid new technology whenever possible.

In essence, early adopters serve as catalysts, propelling innovations toward mainstream acceptance. By strategically targeting them, you leverage their influence to pave the way for broader adoption.
Understanding customer needs with a focus on early adopters is a great way to get started. During early stages, your objective is to thoroughly understand your target customer group's problems to determine whether you're developing an offer that addresses their genuine needs.
Maurya suggests that you complete this testing stage by conducting customer interviews, focusing on the following four areas:
1) What Specific Problems They Encounter
According to Maurya, researching what specific problems customers encounter helps clarify whether your initial hypothesis regarding customer problems was correct, or if there are more promising problems to address. It prevents you from investing resources in a solution that's ultimately not what customers need.
(Shortform note: In addition to interviewing customers to identify problems, interview professionals who frequently interact with your target customers, such as sales associates or customer service representatives. These professionals have a deep understanding of their customers' challenges because their jobs depend on this knowledge and they know how to understand customer needs.)
2) Who Is Experiencing the Problems
Maurya suggests that identifying who experiences the problems will provide valuable insights into the demographics of your early adopters. This, in turn, helps you refine your target market and tailor a solution that aligns with their needs.
(Shortform note: An additional way to pinpoint early adopter demographics is to consider where they might go looking for a solution to their problem, such as industry-specific forums or product review websites. These platforms often host discussions where users actively seek tried-and-true solutions for specific problems. Next, sign up for social listening tools that track online conversations and use analytical reports to segment these customers into relevant groups. For example, listen in on forums like Quora, identify threads where people seek solutions to the problem you've identified, and use analytical reports to extract demographic information, such as common age ranges, geographic locations, or shared interests. These tools can show you how to understand customer needs based on relevant data.)
3) How They're Currently Addressing Their Problems
According to Maurya, investigating how customers currently address their problems increases your awareness of existing alternatives in the market (potential competition), and helps you identify opportunities for differentiation.
4) Their Level of Satisfaction With These Existing Alternatives
Maurya explains that exploring customer satisfaction levels with existing alternatives helps you assess the pros and cons of competitive products. This, in turn, opens up opportunities for developing a more effective solution.
(Shortform note: Business experts suggest that, in addition to asking customers what they think of existing alternatives, you should specifically seek out potential competitors' strengths and weaknesses to assess the pros and cons of these alternatives. Some ways to learn more about your competitors include attending professional conferences and trade shows to see what they offer and how they interact with customers, analyzing their website and SEO strategy, examining their social media presence and how responsive they are to customer queries and concerns, and signing up for their newsletter to assess what kind of content they send and how often. Knowing how your competitors have solved customer problems will show you how to understand customer needs.)
Once you've identified the problem to address and have developed a potential solution, your next objective is to validate this solution with your early adopters. Maurya explains that this validation process ensures that your offer effectively solves your customer group's problems while aligning with their preferences—which, in turn, guarantees demand for your product or service.
Maurya suggests that you create a prototype that showcases your solution's features to help early adopters visualize its functionality. For example, to help early adopters grasp how your productivity app would work, create an interactive video or wireframes to demonstrate its user interface.
(Shortform note: While various prototype tools are available to generate interest and demonstrate functionality, Maurya recommends designing a minimum viable product (MVP). Eric Ries (The Lean Startup) explains that MVPs are not fully functional offers, but rather simplified versions intended to elicit feedback from potential customers. While they can help validate solutions, one potential disadvantage of MVPs is that their streamlined and feature-limited nature may not provide a comprehensive user experience or fully represent your idea. This limitation could lead early adopters to form judgments based on an incomplete or potentially underwhelming representation of your final product, undermining their perception of your brand. In thinking about how to understand customer needs, you should consider not just how useful your product is, but how your customer will perceive the usefulness of your product.)
Next, Maurya recommends that you present your prototype to early adopters and gather feedback. This feedback should include their overall impression of your solution, its effectiveness in addressing their problems, and their willingness to pay the price you set for it.
It's important that the feedback you gather from your interviewees is honest and speaks candidly about your products' flaws. In your conversation, repeat your interviewee's responses back to them to demonstrate that you care about what they're saying—this helps earn their trust and respect.
How to Understand Customer Needs Using Interviews & Testing