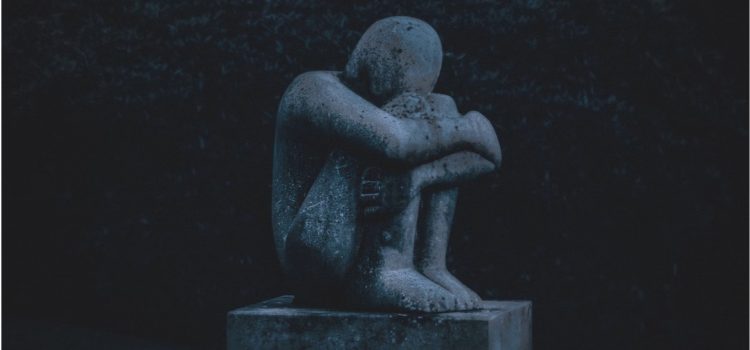 Want to learn how to overcome depression without medication? What methods do psychologists recommend for treating mild depression?
Martin Seligman's work in psychology has unearthed new findings about potential causes of depression, linking it to learned helplessness. Seligman says, if you've learned helplessness, you can also unlearn it to become mentally healthier and more confident.
Read on to learn why following Seligman's advice could be a way to overcome depression without medication.
How to Unlearn Helplessness
Martin Seligman says that depression is the feeling that nothing is worth doing, or that your actions don't matter. Seligman claims that learned helplessness can lead to depression, therefore, learning positive thought patterns is one way you can try to overcome depression without medication.
In psychology, learned helplessness is the belief that you can't change things and that your efforts won't make a difference. It's called learned helplessness because it comes from experience: You go through important situations in which you can't change the outcome, so you come to believe that you can't affect the outcome of any important situation.
Seligman adds that many people learn helplessness as children, especially from their parents and teachers. Every time an adult dismisses a child's contributions and ignores his or her efforts, it ingrains helplessness into that child's psyche.
Seligman's Learned Helplessness Experiment
To illustrate this point, Seligman discusses an experiment he performed where people were subjected to a loud, unpleasant noise and presented with a panel of buttons. They were told that they could use the buttons to stop the noise, and they just had to figure out the right combination to press.
However, for some subjects, the experiment was rigged—the buttons didn't do anything, and there was nothing they could do to make the noise stop. In other words, they were helpless. After the experiment, the subjects who couldn't stop the noise showed symptoms of depression: resignation, lethargy, and feelings of powerlessness.
Seligman adds that genetic and environmental factors do affect how likely you are to develop clinical depression, but they aren't enough by themselves to explain why some people become depressed and others don't.
(Shortform note: Learned helplessness, depression, and PTSD are closely related conditions, so much so that having any of them increases your risk of having the others. Furthermore, the three conditions have similar symptoms and, in some cases, similar causes. Typically, all three are caused by some kind of past trauma. In the case of Seligman's button-pushing experiment, that trauma was relatively mild and very recent (the loud noise); in chronic cases, the trauma may have been a long time ago but much more severe, such as physical, verbal, or sexual abuse.)
Cognitive Behavioral Therapy (CBT) for Depression
By changing your thought pattern, you may be able to overcome depression without medication. The first step is figuring out how you currently think. According to Seligman, you can find out which thought pattern you have using a simple system:
First, identify a problem you've faced recently—perhaps an argument with a friend, a car accident, or an issue at work or school. Next, examine your thoughts about that event; in other words, what story are you telling yourself about why the problem happened? For example, do you believe that you made a mistake at work because you're stupid or bad at your job? Or did you make that mistake because something distracted you, or because you didn't have the right information on hand?
Finally, consider the results of the problem and your own thoughts about it. Some questions you might ask yourself here are: How do you feel? Is the problem still weighing on you? Have you learned something from the experience? Do you think you'll be able to avoid that problem in the future?
(Shortform note: What Seligman describes here is a Cognitive Behavioral Therapy (CBT) technique called guided discovery, which can help you to possibly overcome depression without medication. How does guided discovery work? This technique aims to disrupt your thoughts; to break up the automatic patterns you fall into so you can examine and correct them. However, it's worth noting that guided discovery is usually done with the help of a trained therapist—someone who knows how to recognize harmful thought patterns and guide you toward more helpful ones. Though Seligman is a psychologist, and his method of changing your thoughts by questioning them is similar to guided discovery in a professional setting, following his advice alone may not succeed in helping you to overcome depression. While it could possibly be a treatment for depression without medication, this technique will be more effective with the help of a therapist or counselor.)
How to Overcome Depression Without Medication