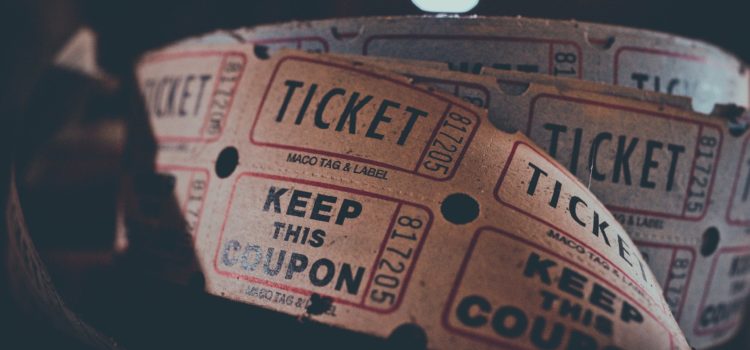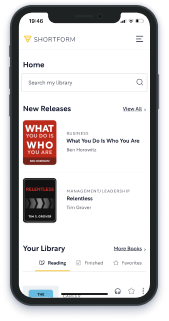 This article gives you a glimpse of what you can learn with Shortform. Shortform has the world's best guides to 1000+ nonfiction books, plus other resources to help you accelerate your learning.
Want to learn faster and get smarter? Sign up for a free trial here .
Are movie theaters going out of business? What does the future of movie theaters look like?
In 2020, the COVID-19 pandemic caused mass panic and greatly impacted the entertainment business because of movie theater closings. As a result, streaming services saw an increase in popularity that permanently affected how film companies would distribute their films moving forward.
Let's break down what's causing people to wonder about the future of movie theaters, and if theaters are actually dying.
How COVID Affected Movie Theaters
When COVID-19 hit the United States at the beginning of 2020, almost all businesses were forced to close their public spaces that weren't considered a "necessity." As a result, movie theaters saw a dark time ahead of them. The Hollywood Reporter published back in March of 2020 that the three biggest cinema chains in the United States (AMC Theatres, Regal Cinemas, and Cinemark) closed all of their theaters indefinitely due to the pandemic. For reference, AMC has roughly 950 locations, Regal has 505, and Cinemark has 345.
Many films scheduled for the spring and summer of 2020 were forced to postpone their theatrical releases. Most notably, the first in the U.S. were No Time to Die, Black Widow, and A Quiet Place Part II. Most films turned to streaming distribution during these unprecedented times.
Financially, AMC Theatres reportedly took a hit by losing $4.6 billion in 2020, a staggering representation of how heavily the pandemic affected the entertainment industry. Even worse, global theatrical revenue dropped by $30.3 billion in 2020. This makes sense considering Forbes detailed that only 338 movies were released in theaters, as compared to 987 in 2019.
AMC and Regal began soft re-openings with social distancing regulations in August 2020 and fully opened most of their theaters in March 2021, but small-town theaters have never recovered from the pandemic. With major films becoming available on streaming services faster than ever, theaters in small towns don't have enough attendance to stay open. One example is Rutland, Vermont's sole theater Flagship Cinemas.
The movie theater industry is slowly making a comeback, but COVID hit so hard that there are long-lasting effects:
Theatrical release windows are smaller
Older audiences are staying home
Insider broke down these two effects, and how theaters will struggle to rebound because of them. Here's a quick overview.
Theatrical Release Windows Are Smaller
Traditionally, the window between theatrical releases and home media was 75 to 90 days, depending on how well the movie did in theaters. Now that many distribution companies such as Warner Bros. and Marvel Studios have partnered with streaming services to send films to streaming early, the window has shrunk to 45 days.
That's not to say 45 days will be the standard moving forward, but it means studios don't rely on theaters anymore to make money, which is sending the future of movie theaters down an unknown path
Older Audiences Are Staying Home
Another concern is that older audiences aren't driven to go to the theaters anymore. Cinemark CEO says the older demographic of 50-plus audiences is still uncomfortable with the idea of social distancing rules being lifted.
However, the future of movie theaters doesn't lie in the hands of older audiences anyway. The biggest movies of the past few years cater to younger audiences, and the idea that the West Side Story remake would've ever beat out superhero movies pre-pandemic is a little exaggerated. Also, seeing that West Side Story is on both Disney+ and HBO Max to stream, it's easy to determine that streaming is the true future of cinema for the older generations.
The Rise of Streaming During and After COVID
If you really want to know what the future of movie theaters looks like, you have to look at how well streaming is doing for the entertainment business.
With everyone forced to stay at home during the pandemic, online video subscriptions saw a positive change that's scaring the business people in the movie theater industry. Here's what Forbes found:
Across multiple streaming platforms in 2020, there were 308.6 million subscribers, which was a 32% increase from the previous year.
Online video revenue increased by 35% in 2020.
Several studios released movies on digital platforms while theaters were closed in 2020, which defied all the traditions of movie theater releases. To see just how much streaming services have benefited from the pandemic—while also contributing to the downfall of movie theaters—we'll look at how HBO Max and Disney+ have benefited from movie theater closings.
HBO Max and Warner Bros.
In December of 2020, entertainment studio Warner Bros. announced that all of their 2021 movies would be simultaneously released on HBO Max the day they're released in theaters.
The decision catapulted HBO Max subscriber ratings, while also sending movie theater businesses into a fiery frenzy. Popular franchise installments such as Wonder Woman 1984 and The Suicide Squad failed to break even (when the film doesn't gross more than the production budget) because everyone turned to HBO Max to watch the films.
Regardless of WarnerMedia CEO Jason Kilar stating that blockbuster films would still do well performance-wise in theaters, he emphasized that Warner Bros. would begin creating exclusive movies for HBO Max. Kilar has also taken on the 45-day window approach, stating that the industry can't go "back to the way the world was in 2015, 2016 or 2017 where windows were quite lengthy between theatrical and home exhibition."
If Warner Bros. continues to follow this revamped outlook on film distribution, movie theaters could lose a lot of their revenue to HBO Max. Warner Bros. properties as of 2022 include DC, Harry Potter, LEGO, Godzilla, and The Matrix, so it's expected that movie theaters won't see a large flux of income coming from them as they once did.
Disney+'s Rise to Dominance & Controversy
Another factor in the theater-streaming competition is Disney+. Launched in November 2019, Disney+ saw a surge in popularity because of the pandemic With many parents working from home, Disney+ became a lifesaver because of the endless amount of children's content available that kept kids occupied while the parents worked. While many Disney businesses were struggling during closings, such as its theme parks, Disney+ became the knight in shining armor for The Walt Disney Company.
Following this, The Walt Disney Company announced in October 2020 that it would mainly focus on producing original content for its streaming service moving forward. From there, Star Wars and Marvel began producing original television series for the platform, and Pixar released original hit films Soul, Luca, and Turning Red straight to Disney+.
With children's movies now being released on Disney+, will children want to go to the movies anymore? There are still non-Disney films being released in theaters, but Disney is a staple of many childhoods. If parents don't have to drive to the theater and keep their children quiet in a full theater for two hours, it's worth it to pay $7.99 a month to do it from home.
Scarlett Johansson's Lawsuit Against Disney+
However, there's some controversy that's risen from Disney+'s rights to stream Marvel, arguably its most popular brand. As stated before, the Black Widow movie suffered the brunt of the pandemic, having been pushed back for months because of closed theaters. Disney eventually released the movie in theaters in the summer of 2021, but also released it on Disney+ the same day.
Executive producer and star of the film, Scarlett Johansson, filed a lawsuit against Disney, alleging that the early release on Disney+ was a breach of her contract. Her contract entitled her to a percentage share of Black Widow's box office revenue, and putting Black Widow on Disney+ affects this revenue. Johansson felt as though Disney "lured" viewers away from theaters to attract more subscribers and increase the value of Disney+.
Given all this, if a company as big as Disney doesn't seem to care about the future of movie theaters anymore, why should anyone else bother with sticking to tradition?
Are Movie Theaters Going Out of Style?
Now that you have a better understanding of why streaming has a hand in the future of movie theaters, it's time to determine if movie theaters are truly suffering as much as people say they are.
The answer to this isn't as simple as "yes" or "no," but it's easier to recognize what movie theaters will look like in the future based on a few elements: Marvel movies, independent movies, and the Academy Awards.
The Case With Marvel
For Marvel (or any superhero franchise) fans, movie theaters will always be their go-to. Among the top 10 highest-grossing films of all time, Marvel has four films included:
Avengers: Endgame ($2.8 billion)
Avengers: Infinity War ($2.0 billion)
Spider-Man: No Way Home ($1.9 billion)
The Avengers ($1.5 billion)
Three of the above films were released in the past five years. This year alone, Doctor Strange in the Multiverse of Madness and Spider-Man: No Way Home fall just behind DC's The Batman on the domestic box office top list.
Although almost every Marvel movie is available to stream on Disney+ soon after its theatrical release, watching superhero films in theaters has proven to be the preferred viewing experience. The Avengers films, Spider-Man: No Way Home, and Doctor Strange in the Multiverse of Madness were particularly special cases because people were afraid of having character deaths and cameos spoiled on social media. For Spider-Man: No Way Home, theaters saw a glimpse of hope for the future with packed houses after 22 months of slow business.
Seeing how superhero blockbuster films are catering to the survival of movie theaters, AMC CEO Adam Aron talked to Variety about increasing AMC's ticket prices for The Batman by $1, which he claims was a big success for both AMC and customers. Doctor Strange in the Multiverse of Madness recently saw a spike in AMC prices, so Marvel movie-goers should expect a price bump moving forward, considering they're the only reason movie theaters are still in business.
The Case With Indie Films
For independent ("indie") films, the movie-going experience is an entirely different story. Even before the pandemic in 2017, only 29% of independent films played in theaters, with the rest going straight to streaming. Popular "indie" production company A24 picked the luck of the draw when it came to competing against blockbuster films by attaching big names to its projects. But even its most blockbuster-friendly film, Everything Everywhere All at Once, struggled against Marvel's Morbius and Sonic the Hedgehog 2 in theaters.
Most independent films do secure theatrical releases (that is if they want to get nominated for an Academy Award), but only for a limited time in select theaters. These movies don't typically gain interest because of their low-budget promotional campaigns compared to that of Marvel or DC but have found a lifeline in the world of streaming.
Many old-school and traditional filmmakers complain about the new era of streaming killing the future of movie theaters, but streaming services are financing hundreds of indie films a year. The independent film industry is also utilizing advertising-supported video on demand, which offers catalogs of indie films. Indie films might not be a hit at the box office anymore, but nobody at the theater really misses them when the new Spider-Man is playing next door and they can watch the indie film at home.
How the Academy Responded to Streaming
During the height of the pandemic, the Academy of Motion Picture Arts and Sciences hit the panic button when it came to its rules and regulations. The Academy Awards already struggled with televised ratings every award season, and now COVID-19 made it impossible to have an actual ceremony with social distancing regulations and theaters being shut down.
Many films were planning to hit theaters for award-season purposes but found a home in streaming to get recognized. The Academy had no choice but to issue new regulations that allowed straight-to-streaming films to qualify for nominations if they already had a previously planned theatrical release.
However, movie theaters have since opened back up and things are relatively going back to normal in the filmmaking industry. The Academy has recently returned to its pre-pandemic rules of eligibility in response, meaning feature films must have a seven-day theatrical run to qualify for nominations.
So what does this mean for the future of movie theaters? Theaters will continue to thrive off the Marvel and DC phenomenon, and independent movies will continue to thrive on streaming platforms. Returning to the theatrical qualifying requirement might encourage filmmakers to return to tradition, but streaming services will also find loopholes to release their Academy Award-hopeful films in theaters before hitting their respective platforms. At the end of the day, it doesn't make that big of a difference, seeing Apple TV+'s CODA made landmarks by being the first film distributed by a streaming service to win Best Picture.
Who's to Blame for Movie Theaters Dying?
Despite all the evidence that suggests otherwise, it's hard to blame COVID for the future of movie theaters being up in the air. COVID did make it hard for theaters to stay in business after the height of the pandemic, but it really only made the competition between streaming and movie theaters more transparent.
In essence, COVID just "sped up" what streaming would've ultimately done anyway. Netflix and other online video platforms were already making headway as the default choice for viewing movies and TV shows. After COVID swooped in, it became abundantly clear that movie theaters will one day be a thing of the past.
Movie theaters aren't going away anytime soon, just as long as Marvel and DC keep pumping out three to four movies every year. Theaters will be in deep trouble if superhero movies ever go out of style, but maybe there's another genre just around the corner to fill in the popularity slot.
The Future of Movie Theaters After COVID-19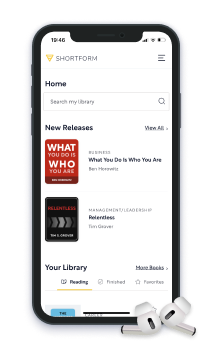 Here's what you'll get when you sign up for Shortform :
Complicated ideas explained in simple and concise ways
Smart analysis that connects what you're reading to other key concepts
Writing with zero fluff because we know how important your time is