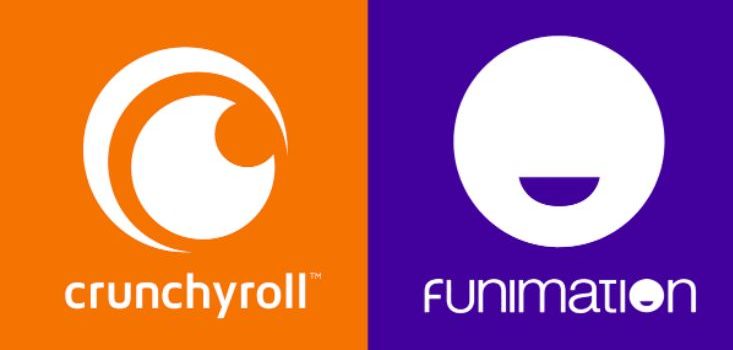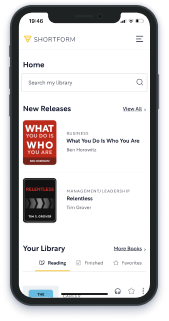 This article gives you a glimpse of what you can learn with Shortform. Shortform has the world's best guides to 1000+ nonfiction books, plus other resources to help you accelerate your learning.
Want to learn faster and get smarter? Sign up for a free trial here .
What does the Crunchyroll and Funimation merger mean for the two streaming services? Should you be worried or excited about the future of anime streaming?
Over the past few years, Sony managed to acquire two of the top anime streaming services: Crunchyroll and Funimation. Inevitably, Sony has finally begun to merge the two competing services into one platform.
Here's what you need to know about the Crunchyroll and Funimation merger.
Company Backgrounds
If you know the names Crunchyroll and Funimation well, then odds are, you're an anime fan and you've had to choose between these two subscription services at one point in your life. But, did you know that Funimation is actually part of the reason that kids run around using Kamehameha Waves and doing Fusion Dances at recess? Here's a bit about each company's background.
Funimation
The Sony deal wasn't Funimation's first acquisition rodeo. Funimation Entertainment has changed ownership a lot over the years.
Funimation Productions was first started in 1994. After a slow start, Funimation started to find success when it brought some of its series to Cartoon Network's Toonami. This led to the growth of Japanese anime in the United States, particularly the Dragon Ball series.
Funimation Productions was bought by the Navarre Corporation in 2005 and was eventually renamed Funimation Entertainment. During this time, Funimation got its logo that's still used to this day.
In 2011, Funimation became independent and then formed a partnership with Niconico, forming the FuNico brand. However, this partnership didn't last long and Niconico was removed from their website in 2012.
The most difficult relationship Funimation had was with ADV (A D Vision Inc.). ADV, among other things, ran Anime Network, and carried a lot of debt. Funimation tried to acquire ADV's titles but ADV wanted Funimation to pay off its debts as well. It turned into a long and complicated legal battle that we won't get into here. But if you're interested, here's an article describing the situation.
In 2016, Funimation rebranded its streaming service to "FunimationNow" and expanded to new countries. Then, in 2017, Sony purchased a 95% stake in the company, thus controlling Funimation's future.
Crunchyroll
Crunchyroll was founded in 2006 as an anime streaming website. While its history doesn't go as far back as Funimation's, Crunchyroll ownership has also changed hands a few times.
In 2013, The Chernin Group bought a controlling interest in Crunchyroll. And in 2014, The Chernin Group teamed up with AT&T to create Otter Media, which created a home for subscription-based streaming services such as Crunchyroll and VRV. Their streaming platforms found huge success—Crunchyroll reached a million subscribers by 2017.
Due to an AT&T acquisition that took place in 2018, Crunchyroll was moved to WarnerMedia Entertainment in 2019.
And, finally, Sony bought Crunchyroll from AT&T in August 2021 for $1.175 billion. At the time it was acquired, Crunchyroll was available in over 200 countries and had over 5 million customers.
The Crunchyroll and Funimation Merger
When Sony acquired Crunchyroll, they stated, "The alignment of Crunchyroll and Funimation will enable us to get even closer to the creators and fans who are the heart of the anime community. We look forward to delivering even more outstanding entertainment that fills the world with emotion through anime." So, it was clear from the beginning that they planned on merging the two competing anime services. However, big mergers like this take time.
Finally, on March 1st of this year, Crunchyroll announced that all Funimation content will be unified under the Crunchyroll brand. Additionally, Funimation's European subsidiary Wakanim and VRV will also be moved over to Crunchyroll, giving Crunchyroll the world's largest anime library.
Crunchyroll released a list of all the new shows and it's being actively updated.. Hundreds of shows have already been added, including popular shows such as Mushoku Tensei, Log Horizon, Nichijou, Samurai Champloo, Sk8 the Infinity, and Wonder Egg Priority. In addition to new series, they're also adding English Dubbed versions of shows that were already available on Crunchyroll in Japanese. It's like Christmas for anime fans!
What Will Happen to Funimation and Wakanim?
Crunchyroll released an FAQ to address all the questions that Funimation and Wakanim customers may have. The biggest question being: What do I do now?
To answer simply, you should subscribe to Crunchyroll and cancel your other subscriptions. Crunchyroll said that all new series will be streaming exclusively on Crunchyroll, thus making your previous subscriptions obsolete.
It seems like their plan is to slowly phase out Funimation and Wakanim until they can replace them completely.
Is the Crunchyroll and Funimation Merger a Good Thing?
Oftentimes, acquisitions and mergers can be complicated and confusing times for customers. However, it's looking like the Crunchyroll and Funimation merger will actually be a positive change.
Previously, anime fans had to either subscribe to multiple different subscriptions (which can get quite expensive), or choose one platform and sacrifice watching certain titles. Additionally, Funimation subscribers have been frustrated by its bad user interface for years and others complain that their English Dubs are disappointing. So, being able to access Funimation's shows on Crunchyroll's user-friendly streaming service is a huge plus!
Additionally, as of now, Crunchyroll isn't changing its rates and it's giving out 60-day free trials to new users. How can you get upset over a streaming service adding more titles without upping the price? There also seems to be changes in Crunchyroll's future, including updates to its closed-captioning system and audio options.
The only potential downside for Funimation subscribers is that a Funimation subscription was $5.99 per month, and a Crunchyroll subscription is $7.99 a month. So, Funimation users will have a slightly higher fee than they're used to—but the 60-day free trial and an expanded selection of shows should more than make up for that $2 price increase.
As of now, if you're a Funimation subscriber then you should sign up for Crunchyroll and cancel your Funimation subscription. If you're a Crunchyroll subscriber, then you just need to sit back and enjoy all the new shows being added to the platform.
Crunchyroll and Funimation: Is the Merger a Mistake?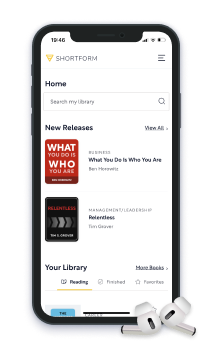 Here's what you'll get when you sign up for Shortform :
Complicated ideas explained in simple and concise ways
Smart analysis that connects what you're reading to other key concepts
Writing with zero fluff because we know how important your time is