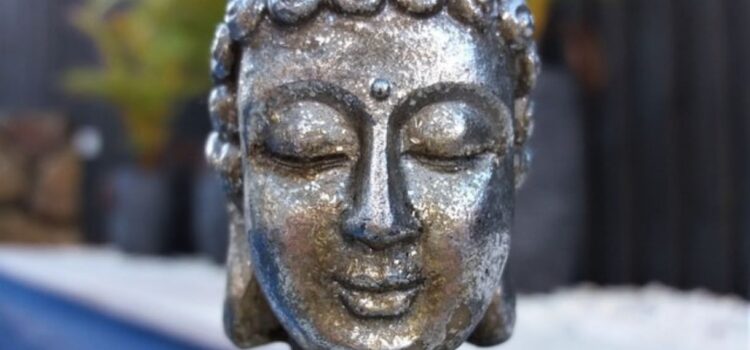 What exactly is the inner self? How do you connect to your inner self?
According to Eckhart Tolle, your inner self is pure conscious energy. Connecting with your inner self, rather than the false self-image created by the ego, is the key to achieving a state of perpetual mindfulness. When we're connected with our inner self, we're always in a state of mindfulness.
Here's how spiritual teacher Eckhart Tolle explains the elusive concept of the inner self and why realizing it is the ultimate purpose of human life.
The Inner Self
In his book A New Earth, Eckhart Tolle explains that our inner self is the same sophisticated energy that created the functional universe we live in. It's the force that directs planets to rotate around stars and galaxies to rotate around a center mass—an order that allows for life to exist.
This energy lives inside all things and guides their survival—plants that photosynthesize to live; animals that survive by their instincts; and humans, who are conscious of their own consciousness. He argues that this sophisticated energy specifically created humans to have this heightened consciousness so that it can experience itself through the human form—so consciousness itself could experience consciousness. Becoming one with this consciousness, or our inner self, is the purpose of human life, Tolle argues.
The Purpose of Life is "Oneness"
Tolle's philosophy about connecting with your inner self, the universal energy, and the purpose of human life very closely aligns with the teachings of the Advaita Vedanta, a branch of Hinduism. According to the Advaita Vedanta, the purpose of life is "oneness"—to realize that our consciousness is made of the same universal energy within all things and to become one with this energy rather than continue seeing ourselves as "other."
The Advaita Vedanta calls this universal energy "Brahman," and is similar to what many religions would refer to as "God." The philosophy asserts, like Tolle, that the purpose of human life is to realize that the soul of all living things, called "Atman," is one with Brahman and all creation. However, the Hindu philosophy splits from Tolle's argument in A New Earth by explaining that until we reach this state of oneness, we will be reincarnated in a cycle of life, death, and rebirth, called the cycle of samsara.
Eckhart Tolle: Connecting With Your Inner Self