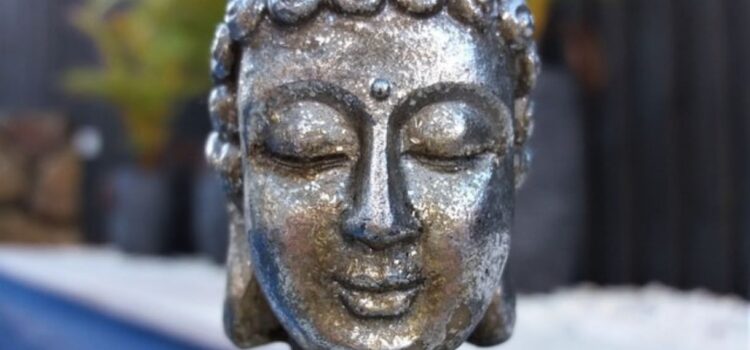 Do you want to learn about spirituality but aren't sure where to start? What are the best spirituality resources to learn from?
Finding tools and inspiration to look inward and discover your life's purpose is a lifelong journey. If you're feeling unfulfilled, apathetic, and lack purpose, learning spirituality can be an untapped solution to these struggles. Luckily, there are many spirituality resources available to guide you on this journey. 
In this article, we've compiled a roundup of the best resources to learn spirituality, including books, blogs, and podcasts.
The Benefits of Practicing Spirituality
Research shows a strong positive correlation between spirituality and happiness in that spiritual people—that is, people who spend time considering various spiritual states—are happier with their lives overall. In turn, this elevated happiness grants them better mental and physical health, greater longevity, and an increased ability to deal with stressors.
Whether you're religious or not, it's important to explore various "spiritual states" to augment your happiness—these states include awe, mindfulness, gratitude, and even reflection on death. But where do you even start when there are so many "brands" of spirituality to explore?
Start here! We've scoured the web for the best spirituality resources, including blogs, podcasts, and books to help you find the voices that resonate with you.
Best Spirituality Blogs
There are hundreds of spirituality blogs on the web. No matter what "brand" of spirituality you are into—whether it's Buddhism, Christianity, New Age Movement, or something else—there is no shortage of spirituality blogs that talk about it.
We picked the best spirituality blogs based on popularity and the breadth of topics covered. Here is our collection of the best spirituality blogs, in no particular order, to inspire and guide you, no matter where you are on your spiritual journey. 
With over 6 million readers, Tiny Buddha is a leading spirituality blog with hundreds of contributors. While its main focus seems to be Buddhism, it's not a religious blog at all. It publishes content on a variety of topics such as mindfulness, minimalism, finding meaning, and more.
The Mindful Word is a community of individuals on a mission to inspire people to embrace "engaged living"—practicing sustainability, speaking up against oppression and injustices, and creating a space for open, compassionate dialogue.
High Existence is a huge portal whose focus is on New Age spirituality (psychics, reincarnation, the universal consciousness) and Stoic philosophy. They also write about things like mindfulness, psychedelic exploration, altered states, psychology, and personal development.
The Daily Meditation writes about all things meditation and mindfulness. They don't believe in guided meditation and claim to teach "authentic meditation" through traditional techniques.
The Ignatian Spirituality blog talks about decision-making through the lens of Ignatian or Jesuit Spirituality based on the teachings of Saint Ignatius of Loyola. The purpose of Ignatian Spirituality is to help one "conquer oneself and to regulate one's life in such a way that no decision is made under the influence of any inordinate attachment."
Zen Habits is a one-person blog run by simplicity coach Leo Babauta. He writes about mindfulness, minimalism, and finding meaning and happiness in the everyday. His posts are always insightful and thought-provoking, written from personal experience and deep reflection.
Purpose Fairy is a one-person blog run by Liminita Saviuc. Luminita is a spiritual teacher and public speaker whose mission is to empower people from all over the world to break free from their past trauma and start living on their own terms.
Deepak Chopra is a well-known New Age guru and author. His blog is about alternative medicine, mindfulness, healing, yoga, and self-care. He also has a meditation app called Chopra App where you can create a personalized meditation practice.
Eckhart Tolle is a well-known spiritual teacher and the author of bestsellers The Power of Now and A New Earth. He teaches the modern seeker how to disidentify from the ego and start living in the Here and Now.
Named after a saying of the Chinese Buddhist sage Lin Chi, Killing the Buddha explores a wide range of things, from interpretations of religious teachings on love and sex to spirituality in art and culture.
Erin Pavlina is an intuitive counselor and psychic who offers private readings to clients worldwide. On her blog, she answers questions about things like connecting with deceased significant others, finding your soulmate, and discovering who you were in your past life.
As the name suggests, Collective Evolution is a blog about all things pertaining to the evolution of our collective spirituality. It publishes content on a variety of topics, including mindfulness, enlightenment, the future of humanity, and relationships.
Best Spirituality Podcasts
The beauty of podcasts is that you can entertain yourself on the go or while you are doing activities that don't require much brainpower. And you can get things done while learning something useful.
Here is our roundup of the best spirituality podcasts to nourish your soul and mind.
The High Existence podcast shares "perspectives that transcend the ordinary." Dive down the rabbit hole of psychedelic adventures, and hear mind-bending insights and first-hand stories of spiritual transformation.
The One You Feed is a podcast based on the parable of two wolves within us that are in constant battle with each other. The good wolf embodies all the good qualities, while the bad wolf represents things like jealousy, greed, and fear. Host Eric Zimmer talks with experts and public figures about practical ways to infuse your life with happiness and meaning.
The On Being podcast explores the big questions of meaning as well as wider topics at the intersection of science and spirituality. The host Krista Tippet sometimes invites special guests to answer questions from the audience in the extra Living Questions edition.
The Science of Happiness discusses science-based strategies for a happier life. The podcast host Dacher Keltner, an award-winning psychologist, invites experts to offer their perspectives on things like How to Enjoy Life More and How Not to Take People for Granted.
The Synchronicity podcast explores "subtle realities that connect us all." Host Noah Lampert invites guests to speak about the nature of reality and what lies beyond.
In Oh No, Ross and Carrie!, former evangelical Christians Ross Blocher and Carrie Poppy investigate religious groups, cults, and fringe science (e.g. Scientology) and report their findings in the podcast.
Life, Death and the Space Between
In Life, Death and the Space Between, psychologist and medium Amy Robbins explores things like death, consciousness, existential angst, and ways to live in harmony with yourself and others. Her podcast consistently holds up in the top 25 Religion and Spirituality chart.
On the Spirituality & Heath podcast, host Rabbi Rami Shapiro interviews spiritual teachers, experts, and authors about the issues discussed in the latest issues of Spirituality & Health magazine.
On The Spiritual Forum Podcast, Rev Carol Saunders discusses stories of spiritual transformation and healing as well as the deeper, spiritual meaning of world events.
Tara Brach's teachings are a blend of Western psychology and Eastern spirituality. In her podcast, she guides her audience through a meditation session and discusses ways to imbue our lives with more mindfulness and compassion.
TruthSeekah is a Christian mystic and a visionary hip-hop artist. In his weekly podcast, he discusses all things spirituality, mystical, and esoteric, such as synchronicity, psychics, the Law of Attraction, psychedelics, and much more.
On Enthusiastically Spiritual, Teresa Shantz discusses spirituality from a practical perspective. She hosts conversations on topics such as connecting with your intuition, discovering your life purpose, finding a soulmate, and more.
The Spiritual Awakener is a podcast about remembering who we are at our core—a soul that is having a human experience. In this podcast, host Susan Kennard interviews everyday people about their spiritual journeys and how they help others to live in accordance with their soul's mission.
Best Spirituality Books
Reading spirituality books can help guide you along the path of self-discovery and spiritual fulfillment. The best spirituality books address things like finding meaning, identifying your values, developing positive thinking habits, healing from trauma, living authentically, and more.
Here are some of the best spirituality books to check out. Some are based on timeless teachings from ancient traditions, whereas others profess advice from non-religious themes.
The Power of Now proposes that the only way to reach true peace and fulfillment is through being completely present in each moment you experience. There is a part of our mind, called the ego, that derails us by ruminating on the past, speculating about the future, clinging to our painful experiences, and insisting that we will be happy and fulfilled if we can just achieve this goal.
The Bhagavad Gita is a conversation between Prince Arjuna and Krishna, a mortal incarnation of the god Vishnu. Arjuna is worried about an upcoming battle for succession, since he will be fighting against his kinsmen. In explaining why Arjuna should fight, Krishna goes over a wide variety of spiritual and religious topics relating to dharma, karma, spirituality, and the cycle of reincarnation.
The Tao Te Ching, one of the foundational texts of Taoism, breaks down the nature of the Tao, the power of non-action, and the interconnection between the energies of the universe. The Tao encourages harmonious living through objectivity, observation, and balance.
In The Untethered Soul, spiritual teacher Michael A. Singer, founder of the Temple of the Universe meditation center and a pioneering figure in the world of medical software, teaches you how to use your direct self-knowledge as an intuitive tool for spiritual awakening. Combining powerful principles with practical techniques, he shows you how to free yourself from false identities and live an enlightened life of peace, joy, creativity, and divine love.
In Ikigai, author and blogger Héctor García and novelist and self-help writer Francesc Miralles teach you to apply the Japanese concept of ikigai, or life purpose, to your own life. Drawing on lessons from the people of Okinawa, who live longer than anybody else on Earth, as well as on insights from art, science, and psychology, they show you how to find and follow your own ikigai and cultivate a happy, healthy lifestyle to sustain it.
The world today is full of suffering and cruelty. From birth, we are trained to accept society's rules as "the way it is," but agreeing to these rules stops us from becoming our true selves. But there's a different way to live. If we replace the old agreements with four simple new agreements, we can break free from the old rules and find peace and happiness. These agreements are 1) Use your words impeccably. 2) Don't take anything personally. 3) Don't make assumptions. 4) Always do your best.
What is the meaning of life? This question has both plagued and motivated humans for centuries, and it's probably crossed your mind once or twice. But how do we answer this question, and how can we ensure our lives have meaning? Man's Search for Meaning recounts Viktor Frankl's experiences in the concentration camps of WWII and the school of therapy he invented to help us confront this very question.
Mindfulness in Plain English is an approachable introduction to mindfulness and meditation. These are practical tips and truly written in plain English with little spiritual "mumbo-jumbo." Inside are practical tips on how to start meditating and deal with common problems.
The Power of Positive Thinking
In The Power of Positive Thinking, Norman Vincent Peale says there is no problem or obstacle you can't overcome with faith and a positive mindset. This self-help classic outlines the practical techniques of applied Christianity to help you take control of the events in your life rather than be directed by them.
The Monk Who Sold His Ferrari is a parable centered on Julian, a hotshot-lawyer-turned-monk, and his former colleague John. Julian shares with John what he's learned from studying with a near-mythological group of monks in India who know the secrets to enlightenment. His lessons teach how to live a simple, fulfilling, and happy life.
In The Purpose-Driven Life, Pastor Rick Warren reveals the meaning of life from a Christian perspective—five purposes that you were created by God to fulfill: worship, unselfish fellowship, spiritual maturity, your ministry, and your mission. In living for your purposes, you'll start to find meaning in every moment of your life.
Everyone has something they want to either change or improve in their life. Maybe it's a better job. Maybe it's more security. Maybe it's love. Changing your life may feel impossible. Where would you even start? With the principles of The Secret, you will learn to use the power of your mind to make what you want a reality.
In Think Like a Monk, former Vedic monk and award-winning content creator Jay Shetty claims that the route to happiness and fulfillment is to think like a monk. According to him, monks are the calmest and happiest people in the world because they live with a sense of purpose that aligns with their true, inner selves.
In the Tao of Pooh, Benjamin Hoff reveals how the simple-minded character of Winnie the Pooh perfectly emulates the teachings of the ancient Chinese philosophy of Taoism. While all the other creatures living in Pooh's world get into all sorts of antics by overthinking or overacting, Pooh simply meanders as he is without question. The Way of Pooh is the Way of Taoism.
In Who Will Cry When You Die?, self-help guru Robin Sharma wants to know if you'll feel happy with the life you've led when you're on your deathbed. If you think you might have end-of-life regrets, Sharma provides a collection of pithy life lessons and advice to help you seize control of your life and turn it into one you'll look back on fondly.
The Five People You Meet in Heaven
The Five People You Meet in Heaven is a poignant novel about a man named Eddie's journey after death. In heaven, he meets five people who teach him about the meaning and value of his own life. Through their stories and lessons, Eddie learns about connection, forgiveness, sacrifice, and love.
Final Words
We are all, in one way or another, on a spiritual journey. Whatever helps you connect with the Higher Power (whatever it means for you) is the expression of your spirituality. There is no right or wrong way to practice spirituality—it's all about what resonates with you. That's why it's so important to find resources on spirituality that inspire you and that make sense to you.
If you are still looking for your "brand of spirituality," start by exploring various spirituality resources and see which teachings and perspectives strike a chord with you. Spirituality blogs and podcasts are great for that, and if you want to dive deeper, spirituality books will help you explore these teachings further.
We've got you covered with the best spirituality resources, including blogs, podcasts, and books listed above! As a side note, we also have our own spirituality corner here at Shortform. We feature little snippets of spiritual insight discussed in Shortform book guides for the best spirituality books in our library.
We hope these spirituality resources will inspire and motivate you to embark on your spiritual journey.
Did we miss your favorite spirituality blog, book, or podcast? Let us know in the comments!
Best Spirituality Resources: Books, Blogs, & Podcasts