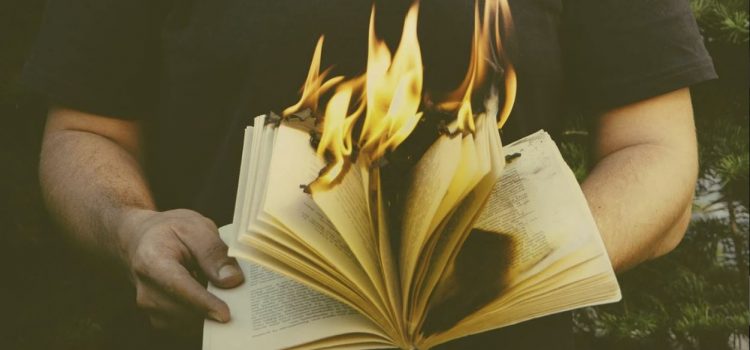 This is a free excerpt from one of Shortform's Articles. We give you all the important information you need to know about current events and more.
Don't miss out on the whole story. Sign up for a free trial here .
Why has book banning in the US spiked as of late? Are there specific themes being targeted?
The US has seen a record number of books banned in public schools and libraries this year. Although book banning isn't new, many question whether or not it's constitutional.
Below, we'll discuss what themes are being targeted for censorship, whether it's constitutional, and what kinds of pushback are happening.
A Record Number of Books Are Being Banned
According to the American Library Association, the US is experiencing a record number of requests to ban books in public schools and libraries. The nonprofit organization PEN America compiles an Index of School Book Bans, which lists 1,648 titles banned in 138 school districts across the country during the 2021-22 school year. The majority of these books are in the young adult category and contain LGBTQ+ themes (41%) or prominent characters of color (40%). 
Throughout history, governments and other social institutions have banned books for a variety of reasons, ranging from political and religious dissent to language and subject matter deemed offensive. This has always been a controversial issue, however, because banning books restricts everyone from accessing ideas that some people disagree with politically or ideologically.
In this article, we'll explore the history of book banning worldwide and book banning in the US. Then we'll discuss whether banning books is constitutional, and look at what some activists are doing to push back.
The History of Banning Books
As long as there have been books, there have been attempts to censor and ban them. During the Roman Empire, books were regularly banned for religious and political reasons, and in the 16th century, the Catholic Church instituted a list of prohibited books, known as the Index Librorum Prohibitorum. This list was maintained until 1966, and at various times included the works of nearly every prominent Western philosopher, such as Descartes, Hobbes, and Nietzsche—but never included Hitler's Mein Kampf.
In the modern era, book banning and burning have been practiced worldwide, from Nazi Germany to the Soviet Union, and more recently, in countries like China and Iran. Proponents argue that books that promote political or religious dissent can incite unrest and threaten national security. For example, in 1933, the Nazi regime in Germany began burning books deemed to be "un-German," including those written by Jewish authors or that contained communist or socialist ideologies. Similarly, in the 1800s, many southern states in the US outlawed anti-slavery sentiment, leading to the banning of books such as Harriet Beecher Stowe's Uncle Tom's Cabin. 
Current Bans in the US
While the US federal government can't impose book bans, institutions such as public libraries and schools have the power to decide what books to make available, and local individuals or groups can initiate "challenges" to have specific books removed from these spaces. Most public schools and libraries have boards made up of elected officials who can then decide on the basis of these challenges whether to pull the books from shelves.
A number of the most-banned books have been challenged on the premise that they contain "sexual content," which has always been a consideration for schools in terms of age appropriateness. However, PEN America notes that many of the recent books banned on this basis deal with puberty, sex education, and reproductive health—themes that are common in young adult books. And some simply include LGBTQ+ characters or themes, indicating the challenges may rest on stereotypical assumptions that any such representation is inherently sexual.
Is Book Banning Unconstitutional?
In the United States, book banning has been the subject of legal battles, with many arguing that it's unconstitutional. The First Amendment to the US Constitution protects the freedom of speech from government interference, including the right to access and distribute information. In 1982, the Supreme Court ruled in Board of Education v. Pico that school officials can remove books from schools for "pervasively vulgar" content but cannot remove books simply because they dislike the ideas contained in them. The court held that this would violate students' First Amendment rights by limiting their ability to receive information and ideas.
However, control over public education is largely given to state and local authorities, allowing them to decide what's appropriate for students in their districts. State governments and school boards have the power to determine school curricula, so leaving specific viewpoints out of the official curriculum tends to be easier than removing books from school libraries where access by students would be optional. Nevertheless, many of the recent challenges in the US have involved removing books from both public and school library circulation, opening up the possibility for challenges based on First Amendment rights.
Responses to the Surge in Book Banning
In response to the recent book-banning trend, some activists are pushing back with campaigns to raise awareness and to make these banned books available to those who want to access them.
The Let America Read campaign aims to raise awareness by encouraging people to choose books from the banned list and post reviews on social media discussing the meaningful impact the books had on them. A number of celebrities—including Shonda Rhimes, Julia Roberts, Chloë Grace Moretz, and Selma Blair—have contributed.
In Florida, where book-banning efforts have been widespread, a grassroots movement turned into a non-profit organization called Foundation 451. The organization created a free mobile library of challenged and banned books, to make them widely available. 
Finally, every year the American Library Association celebrates Banned Books Week. Libraries and bookstores across the country host events and public readings during this week. In 2023, Banned Books Week will fall on October 1-7.
Banning Books in the US—A Returning Practice?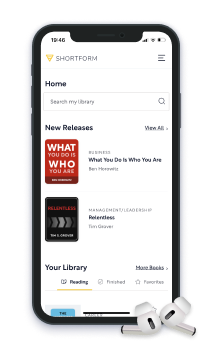 Here's what you'll get when you sign up for Shortform :
Complicated ideas explained in simple and concise ways
Smart analysis that connects what you're reading to other key concepts
Writing with zero fluff because we know how important your time is