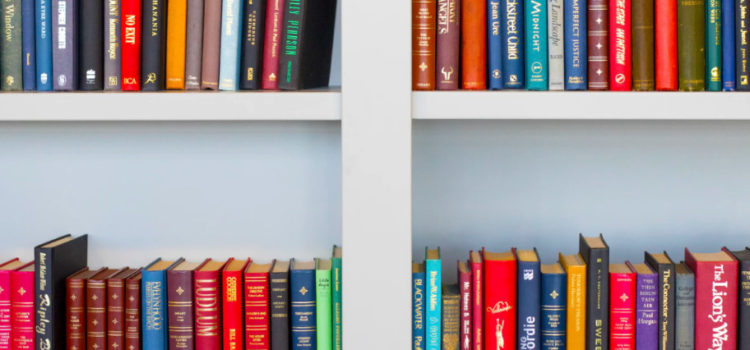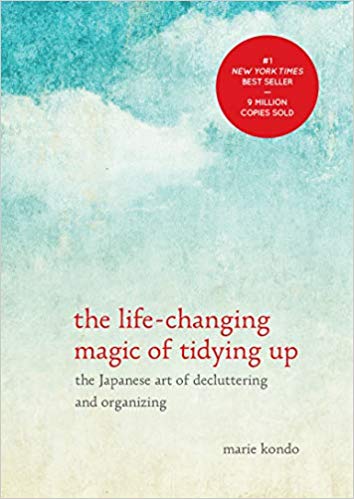 Have too many books? Can't bear to get rid of them? Try the Marie Kondo method of cleaning to remove all the books that you no longer need and might never read.
Review of the Marie Kondo Tidying Method
Tidying is really just the sum of two physical acts: 1) deciding whether you want to keep something, and then 2) deciding where to put it. If you do these two simple things the right way, you can actually achieve perfection in your home.
Here's the KonMari method, at the highest level:
Get all your belongings in a single category (eg clothing) across your entire home, and put them in one pile in the same room.
Pick up each individual item, and decide whether to keep or discard it.
For the items you keep, organize them effectively.
Move on to the next category (eg books).
KonMari goes through five categories in specific order: Clothing, Books, Papers, Miscellany, and Sentimental Items. As we'll explain later, this saves the hardest emotional items to discard for last.

Chapter 6: Books
Books are deceptively hard to discard in. Unless damaged, books are always functional. Even if we've read them, they always contain information. And many of us who own books have emotional attachments to them. If you remember, these are the 3 reasons we keep items, and 3 reasons we find it difficult to get rid of items–so you can see why this category gives people trouble.
This is also the only category without the discard/organize divide. This information is entirely about discarding. Organizing books is relatively straightforward: arrange them vertically on shelves. Some people put their books in horizontal piles–we've covered why that's a worse way to organize anything. Books may be the only category that people don't need help organizing.
The problem most people run into is that they have too many books to store, which is why discarding is the primary focus of this chapter.
As with clothes, take all your books off the shelves, and put them in a pile on the floor.
It might seem easier to pick what to discard if the books are neatly arranged on a shelf. But, if you do it this way, you're skipping one of the fundamental stages we already covered: holding each item in your hands, one by one.
Even if you have books in neat piles on the floor already, bring all the books into one place to sort through them. This lets you see your total number of objects in any given category, and this, as we've discussed, can be a wake up call about how many things you own.
Break the books down into categories if you have a lot:
General, books you read for pleasure
Practical, books you use for reference, like cookbooks
Visual, books such as photography collections or art books
Magazines
Do not read books as you sort them–simply hold the book in your hand and see if you feel a thrill of joy upon holding it. Reading will cloud your judgement and take your brain out of the tidying zone.
If you haven't read it yet, you're probably not going to. Discard it. This will be the true test of…
Tidying Books: Marie Kondo's Method
———End of Preview———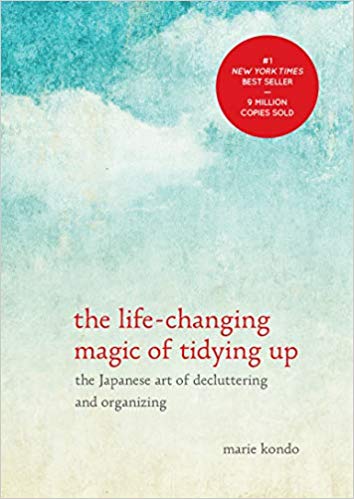 Here's what you'll find in our full Marie Kondo summary :
The psychological benefits of tidying
How to Tidy the Konmari method
How to deal with Clothing, Books, Papers, and Sentimental Items
...and much more