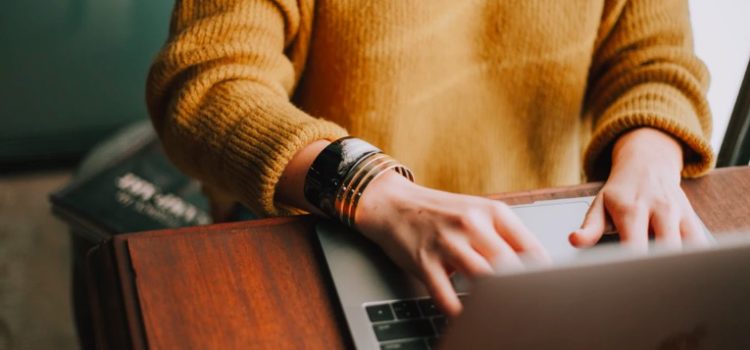 How do you validate a business idea? Once you've put together a business model, how do you make sure that it's going to work?
To validate your business idea, you need to perform tests and interviews with early adopters. If you use the right strategies in business validation, early adopters can indicate where your business idea will work and where you need to make adjustments.
Learn more about how to validate your business idea through discussions with early adopters.
Business Validation: Where to Start
Once you've identified the problem to address and have updated your potential solution, your next objective is to validate this solution with your early adopters. Maurya explains that this validation process ensures that your offer effectively solves your customer group's problems while aligning with their preferences—which, in turn, guarantees demand for your product or service.
He suggests the following four-step process for validating your solution:
1) Create a Prototype
Maurya suggests that you create a prototype that showcases your solution's features to help early adopters visualize its functionality. For example, to help early adopters grasp how your productivity app would work, create an interactive video or wireframes to demonstrate its user interface.
(Shortform note: While various prototype tools are available to generate interest and demonstrate functionality, Maurya recommends designing a minimum viable product (MVP). Eric Ries (The Lean Startup) explains that MVPs are not fully functional offers, but rather simplified versions intended to elicit feedback from potential customers, a key strategy in how to validate your business idea. While they can help validate solutions, one potential disadvantage of MVPs is that their streamlined and feature-limited nature may not provide a comprehensive user experience or fully represent your idea. This limitation could lead early adopters to form judgments based on an incomplete or potentially underwhelming representation of your final product, undermining their perception of your brand.)
2) Present Your Prototype to Early Adopters
Next, Maurya recommends that you present your prototype to early adopters and gather feedback. This feedback should include their overall impression of your solution, its effectiveness in addressing their problems, and their willingness to pay the price you set for it.
(Shortform note: It's important that the feedback you gather from your interviewees is honest and speaks candidly about your products' flaws. To achieve an environment of comfort and trust that prompts interviewee candor, try using active listening techniques. In your conversation, repeat your interviewee's responses back to them to demonstrate that you care about what they're saying—this helps earn their trust and respect. Additionally, repetition helps you clarify their intended meaning and stimulates further discussion: If your restatement accurately reflects their perspective, it can encourage customers to expand on their answers. Alternatively, if your reiteration is off the mark, it can prompt them to provide more insight. When thinking about how to validate your business idea, make sure that you prioritize good communication with potential customers.)
3) Refine Your Solution and Pricing Model
Refine your solution and pricing model to accommodate the feedback you receive. Maurya advises that you repeat the first two steps until you feel confident that your solution includes the essential features your early adopters want, and that your pricing aligns with their expectations and willingness to pay.
(Shortform note: In their feedback, customers will suggest multiple features. It will be tempting to meet every demand and capture every potential sale, but you can't please everyone without losing revenue or ending up with a generic offer. To avoid making unnecessary refinements and changes, Seth Godin (Purple Cow) shows how to validate your business idea keeping the specific problem you intend to solve in mind and aim just to serve your smallest viable audience. This will help you focus on the refinements that add value to your offer and accelerate the process of arriving at the final solution.)
4) Obtain Commitments From Your Early Adopters
Maurya suggests that you obtain commitments from your early adopters to confirm market demand for your offer. These commitments can take the form of pre-orders, signed letters of intent, or agreements to participate in beta testing.
Business Validation Pilot Tests
By this point, you've determined the essential features to include in an initial version of your offer, set the price, and generated demand among your early adopters. Now, your objective is to run pilot tests for your offer. This involves building and releasing the first version of your offer and making iterative improvements based on feedback loops with your early adopters. Maurya explains that this approach ensures that your offer aligns with the expectations of your early adopters, setting the stage for a successful launch to a larger customer base. When thinking about how to validate your business idea, you need to think about how you will test its success with early adopters first.
(Shortform note: If you're wondering about the distinction between this testing stage and the previous one, let's clarify. In the prototype stage, your objective is to create a representation of your offer for initial validation. During the pilot stage, your aim shifts to building and releasing a fully functional product or service that meets the expectations of your early adopters. This step is crucial as it precedes the launch to a larger customer base.)
He suggests the following five-step process for running pilot tests and improving your offer as you plan how to validate your business idea:
1) Develop a version of your offer that includes the essential features identified during the solution validation stage. (Shortform note: Be cautious about introducing unnecessary features at this stage, as it may deter customers. Loading your offer with excess features can result in a steep—and perplexing—learning curve that makes it difficult for users to smoothly navigate each feature. On the other hand, including only essential features ensures a clear and intuitive user experience that fosters engagement and satisfaction.)
2) Release the offer to your early adopters and gather their feedback. Additionally, identify any limitations in your business model that might hinder customer adoption, such as limited payment options or other usability issues. (Shortform note: W. Chan Kim and Renée Mauborgne (Blue Ocean Strategy) offer practical advice for gathering feedback and identifying limitations: Ask users to fill out a scorecard. This method provides a structured approach to assess various aspects of your product's life cycle and customer experience dimensions. By customizing the scorecard to prioritize attributes most relevant to your business, you can gain insights into how well your product aligns with customer expectations and pinpoint areas for improvement.)
3) Analyze the feedback received and identify ways to improve the overall viability of your offer. This may involve incorporating sought-after features, resolving usability issues, refining your sales process, or addressing specific concerns raised by your early adopters. (Shortform note: You may receive a diverse range of feedback, suggesting the need for many improvements. However, Hans Rosling (Factfulness) explains that in most datasets, 80% of the results come from 20% of the causes—meaning that a few key factors drive the majority of effects. So, it's likely that implementing just a few strategic changes will address numerous areas of feedback and enhance your offer's viability. For example, ten different criticisms about your offer may come from one underlying issue.)
4) Improve your offer based on the feedback and insights gathered. Repeat steps two and three, releasing updated versions of your offer and gathering feedback iteratively until you believe your offer is ready to market to a larger customer base. (Shortform note: If you get inundated with feedback and feel uncertain about what to address, use a prioritization matrix to assess and rank potential improvements. This business analysis tool helps you objectively rate and compare your options according to the criteria you choose, such as how easy they'll be to implement, how many other processes they'll affect, or which ones have the best chances of success.)
5) Request testimonials from satisfied early adopters to help build credibility and trust with potential customers. (Shortform note: Business experts echo this advice, explaining that the credibility and trust generated by testimonials can make it possible for you to charge higher prices for your offer. In one study, 71% of participants said they would prioritize buying from businesses they trusted, even if other businesses offered them cheaper deals.)
Exercise: Validate Your Hypotheses
According to Maurya, testing the hypotheses that underpin your business model is key to building a successful business. In this exercise, we'll walk you through how to validate your business idea step by step, by designing customer interviews, creating prototypes, and conducting pilot tests.
Step 1: Write down the nine key hypotheses underlying your business model: customer groups, customer problems, value offer, possible solutions, touchpoints, profit sources, expenses, key performance indicators, and competitive edge.
Step 2: What questions will you ask potential customers to validate your customer groups and their problems? (For example, for your orthopedic shoe business model, you might ask customers if they experience consistent foot pain or discomfort while wearing regular shoes, or if they're actively seeking footwear options that combine comfort with style.)
Step 3: What features will you include in the prototypes of your offer to validate your solution and price point? (For example, you might incorporate advanced cushioning technology for enhanced comfort, or use premium materials that provide support without sacrificing style.)
Step 4: Briefly describe how you intend to gather feedback and measure user responses during your pilot tests. (For example, you might conduct surveys to gauge overall satisfaction and comfort level, or monitor online reviews and social media conversations for user feedback.)
How to Validate Your Business Idea: The 4-Step Process (+ Tests)