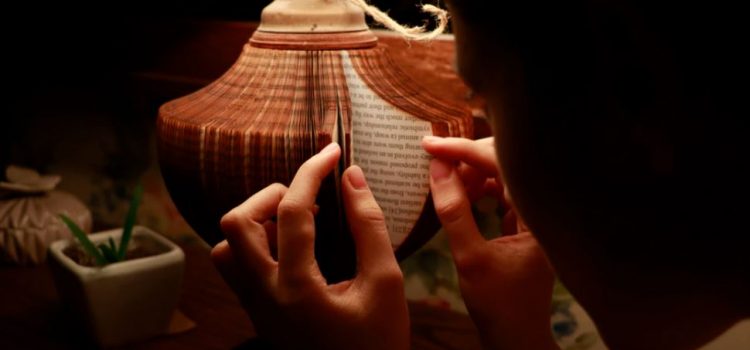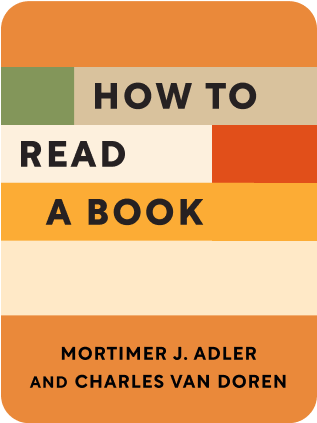 This article is an excerpt from the Shortform book guide to "How to Read a Book" by Mortimer J. Adler and Charles van Doren. Shortform has the world's best summaries and analyses of books you should be reading.
Like this article? Sign up for a free trial here .
Do you want to know how to read fiction with an analytical eye? How is reading fiction different than reading nonfiction?
In their book How to Read a Book, Adler and Van Doren discuss the differences between reading fiction and nonfiction. While most of the book focuses on how to read nonfiction, this section teaches how to actively read fiction with a critical eye and analyze quality.
Continue reading to learn Adler and Van Doren's method to reading fiction.
How to Read Fiction
Most of the principles in How to Read a Book apply to expository writing, where the aim is to convey information or lead to action. The authors, Adler and Van Doren, believe that the goal of fiction is different: to convey an experience. Thus, as a reader, you should open yourself to being emotionally affected. Allow the book to move you. Only then can you fairly judge the merit of the work. (Shortform note: Some writers may have a higher goal beyond simply conveying an experience—their purpose is to increase our empathy for others and show us that a better world is possible.)
When it comes to how to read fiction, the authors recommend judging works by how well they reflect reality: not necessarily in the details (as science fiction or fantasy violate this) but rather in whether what is being said rings true—characterization, how characters respond to events, whether themes are revealed that reflect your experiences. (Shortform note: Keep in mind that this is a highly subjective set of criteria. What rings true for you may be very different from what rings true for others. Instead of thinking about whether the book reflects your immediate experience, look for universal themes that everyone can relate to, like love, loss, and coming of age.)
According to Adler and Van Doren, reading fiction should still be active and critical. When you say you like or dislike a fictional work, you should articulate why, and what is good or bad about the book. (Shortform note: Again, the authors assume that you're reading for the purpose of understanding. However, if you're reading for pure entertainment, you should still articulate what you did and didn't like about the book, if only for the purpose of finding similar books to read for entertainment. For example, if you recognize that you enjoyed how the author wrote from a first-person point of view, you might deliberately seek out other books with that style of narration.)
The Four Questions:
How to Read Fiction Analytically
While Adler and Van Doren assert that their analytical reading approach works as well for fiction as it does for expository books, some reviewers disagree: They feel that applying this method to fiction is too big a stretch because it ignores the complexities of literary theory and criticism.
We can look to Thomas C. Foster's How to Read Literature Like a Professor for guidance on how to read fiction analytically, such as: Look for allusions to "sacred texts" such as the Bible, the works of Shakespeare, classic fairy tales, and myths. These references are common in great literature and usually mean the author is commenting on the source material in some way. You'll get more from the book if you can decode those comments than if you take the book at surface level. Remember that almost anything in a story can have symbolic meaning. For example, if the story takes place during winter, that can symbolize old age or death; if it takes place during spring, that can symbolize rebirth and new beginnings. Keep an eye out for archetypes. Archetypes are patterns that pop up repeatedly in fiction, such as trips or quests, shared meals, and sidekick characters. These archetypes tie diverse works together and highlight common meanings (for example, any time a character takes a trip, they're really going on a quest for self-knowledge).
Types of Imaginative Literature
When you think of imaginative literature, you most likely think of fiction books first, however, there are many different types of imaginative literature. Here's how Adler and Van Doren recommend reading novels, plays, and poetry.
Stories/Novels
Plays
Poetry
How to Read Fiction With an Analytical Eye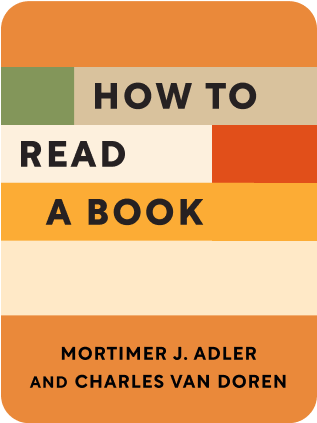 ———End of Preview———
Here's what you'll find in our full How to Read a Book summary :
How to be a better critic of what you read
Why you should read a novel differently from a nonfiction book
How to understand the crux of a book in just 15 minutes