This is a free excerpt from one of Shortform's Articles. We give you all the important information you need to know about current events and more.
Don't miss out on the whole story. Sign up for a free trial here .
Is Covid on the rise again? How bad was the summer wave? What precautions should you take for the colder seasons?
Many Americans have become accustomed to treating Covid-19 as a thing of the past—but cases are rising again. Many people have stopped taking precautions, leaving them unprepared for the current wave. But experts say the current uptick in cases is unsurprising.
We'll explore what the Covid-19 wave means, whether it's time to get a booster or start masking again, and how experts say people should handle this next phase of Covid-19.
Covid-19 Rates Are Rising
The Centers for Disease Control and Prevention (CDC) reports that after six or seven months of declines, Covid is on the rise again. Cases began to rise in early July, as indicated by several metrics that the CDC tracks. Each piece of evidence—including data from wastewater surveillance and reports on test positivity rates, hospital admissions, and emergency department visits—helps quantify Covid-19 levels across the US. 
How Bad Is the Summer Covid-19 Wave?
Though cases are rising, deaths from Covid-19 are still declining. Even if infections and hospitalizations continue to rise, the current wave appears unlikely to reach the proportions of the surges caused by the first Delta and Omicron variants. Because so many people already have immunity from past vaccinations or infections, most cases are expected to be mild.
The dominant variant of Covid-19 currently spreading in the US is EG.5, a subvariant of Omicron. EG.5 is now responsible for more than 17% of Covid-19 cases in the US. Though it doesn't seem to cause more severe illness than past variants, experts say that EG.5 is very transmissible. Some think that EG.5 might become the dominant strain of Covid-19 globally.
Is It Time to Get a Booster, or Start Masking Again?
The summer wave coincides with a period of waiting for the next Covid-19 vaccine. The new Covid-19 boosters will target XBB strains of Omicron, from which EG.5 descends. Though these versions of the vaccine weren't designed to target EG.5, they're expected to confer at least some protection against serious complications from the new Omicron subvariant.
What Precautions Does the CDC Recommend Taking?
The CDC doesn't currently plan to change its recommendations for preventative measures like masking. The agency recommends that people take precautions to prevent infection, regardless of community levels of the virus.
Additionally, the CDC currently characterizes actions that it once recommended as standard practice—such as wearing a mask or respirator in public spaces and maintaining social distance from others—as "prevention actions to add as needed."
How Should We Handle the Next Phase of Covid-19?
This may be what it looks like for the virus to become endemic: While infections have stopped growing at an exponential rate or overwhelming healthcare systems, the virus is still circulating.
Moving on from Covid hasn't been an option for millions of people who are immunocompromised, have a disability or chronic illness, or otherwise face a higher risk of a severe Covid-19 infection. Some have reported feeling forgotten as mitigation efforts like masking requirements and vaccine mandates end.
Some experts argue that a person's decision to travel unmasked on public transportation, for instance, has meaningful consequences for people at a higher risk of death, serious infection, or long-lasting damage from Covid-19. Even for healthy, vaccinated adults, the risks and consequences of long Covid remain uncertain. Doctors and scientists say that the damage of multiple infections is also unclear.
What Should We Expect This Fall and Winter?
Experts expect to see another Covid-19 wave in the fall and winter, accompanied by circulation of influenza and RSV.
It's currently unclear whether the CDC will recommend the new booster for everyone, or just those aged 60 or older. Some experts say that it would be a good idea for everyone to get vaccinated, since considerable time has passed since the most recent, bivalent boosters.
Some experts expect low rates of uptake for the new vaccines. That's because many people think the pandemic is over, and few are worried about contracting the virus. But to prepare the public for the winter respiratory virus season, experts are likely to recommend that everyone get an updated flu shot and Covid-19 booster, and that older adults get the new RSV vaccine.
Covid Is on the Rise Again—Precautions & What to Expect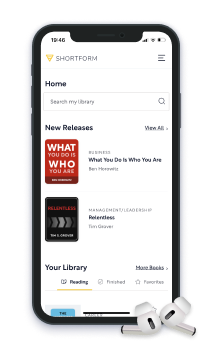 Here's what you'll get when you sign up for Shortform :
Complicated ideas explained in simple and concise ways
Smart analysis that connects what you're reading to other key concepts
Writing with zero fluff because we know how important your time is