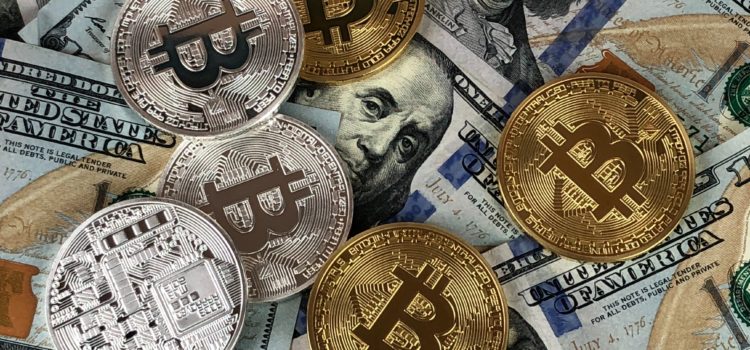 Do you want to learn about cryptocurrency but aren't sure where to start? Perhaps you're already a successful crypto trader looking to follow up on the latest trends and glean expert insights?
Cryptocurrency is a dynamic and fast-paced industry. Even experienced investors have a hard time keeping up with all the happenings. Thankfully, there are lots of resources available to help you make sense of the endless stream of crypto news and put them into a larger perspective.
In this article, we've compiled a list of the best cryptocurrency blogs and podcasts to help you navigate this fascinating and ever-changing space.
Best Cryptocurrency Blogs
With the rate at which crypto is moving, it can be hard to keep tabs on the industry. Not to mention, the complex jargon used in the crypto space. Whether you're new to the world of cryptocurrency or already cashing in on crypto investments, reading crypto blogs can prove useful.
Here are our picks of the best cryptocurrency blogs to bookmark right now.
Coinbase is one of the leading crypto exchanges to trade cryptocurrency, and the Coinbase Blog is a great resource for hardcore traders. They delve deep into blockchain technology, provide market analysis reports, and share company news as well as expert insights on the happenings in the crypto space. This blog is not for beginner traders though—you'll need to be quite well-versed in crypto and financial concepts to benefit from the content.
CoinDesk launched the original reference rate for Bitcoin that is still being quoted by major media worldwide. They also host the annual Consensus summit—the most recognized event in the crypto and blockchain space. Their team of subject matter experts covers crypto from diverse angles, spanning technology, policy, and finance. If you are just getting your feet wet in crypto, CryptoExplainer+ by CoinDesk will help you get to grips with basic concepts.
Established in 2016 by early crypto adopters, Crypto Potato is one of the leading information sources on all things crypto. They aim to write from the perspective of crypto investors, helping readers to make informed decisions about what assets to invest in. They publish daily updates of BTC, ETH, and XRP, as well as interviews with analysts and CEOs of crypto companies. They also run a CryptoPotato fund of top cryptocurrencies determined by public votes and reviewed by professional traders.
Launched in 2017 by Oliver Dale, Blockonomi aims to bring you unbiased news, reviews, and educational content about crypto, Fintech, and the blockchain economy. The editors of the Blockonomi blog adhere to strict editorial policies, fact-checking every piece of content for accuracy before publication. They also create their own graphics and illustrations to help readers make sense of the material.
Kraken is a leading digital asset exchange, trading over 90 digital assets and 7 major fiat currencies. On their blog, you'll find announcements of coin additions to the Kraken exchange and intelligence reports of the crypto market as well as individual coins. For crypto-beginners, the Kraken team has created in-depth resources aimed at helping readers get up to speed with how crypto works, breaking down the key concepts in a way that an average person can understand.
As the name suggests, Crypto News covers news from the cryptocurrency world. In addition to news articles and videos, they publish guides for major cryptocurrencies, altcoins, and NFTs. There are also dedicated pages where you check the best prices to buy/sell some of the top cryptocurrencies at the biggest crypto exchanges and keep up with the market cap prices and trading volumes, updated in real-time.
Daily Coin covers the latest trends, opinions, and analyses of the crypto space. Its mission is to provide its readers with unbiased perspectives by covering both sides of the topic so they can make more informed trading and investment decisions. If you're new to crypto, check out Cryptopedia for simple explanations of how the crypto world works.
Founded in 2013, Cointelegraph aims to bring you unbiased news, educational materials (check out the Explained page), in-depth analyses, and insightful opinions about crypto and fintech. They also offer Cointelegraph Market Pro, a crypto-monitoring AI platform that combs through all the relevant sources and alerts users of the noteworthy events in the crypto space.
Bitcoinist is a news portal covering the fintech space with a focus on blockchain. There's a whole section dedicated to Bitcoin, covering news, adoption, regulations, etc. They also publish visual reports (including candle charts, on-chain metrics, and value signals) of Bitcoin, Ethereum, Litecoin, Monero, Binance Coin, and MimbleWimble Coin, providing a rapid understanding of the current state of the corresponding assets.
Founded in 2018, AMBCrypto has quickly grown into one of the leading news sources in the space, reaching over a million readers worldwide. Given the sheer complexity and the fast dynamics of the industry, they aim to bring you the latest news and analyses of the recent industry developments in an uncomplicated, easy-to-digest manner.
Multicoin Capital is a thesis-driven investment firm that invests in crypto assets and blockchain companies across both public and private markets. They also manage portfolios of storied venture capital funds, institutions, and high-net-worth individuals. On their blog, they discuss the recent developments in the industry, with a focus on the technical aspects.
Founded in 2014, Coin Speaker is a leading financial news outlet, covering finance, stocks, crypto, FinTech, blockchain, and more. They publish a mix of the latest news, tech wraps, daily and weekly market updates, price forecasts, and expert analysis reports, aiming to distill the information in a simple and to-the-point manner.
Best Cryptocurrency Podcasts
Keeping up with the crypto industry could be a full-time job in itself. If you want to keep tabs on the key happenings and get intel on what they mean for investors and the world at large, podcasts are your best bet.
Here are Shortform's top picks of the best cryptocurrency podcasts to follow in 2022:
In What Bitcoin Did, host Peter McCormack sits down with experts on Bitcoin, economics, and politics to shed light on the world of Bitcoin and discuss the latest trends in cryptocurrency and economics.
The Pomp is hosted by Anthony Pompliano, an entrepreneur and a technology investor. Anthony is very well-versed in all things to do with crypto and generally investing. He has managed investment portfolios in many companies across the crypto industry. On the podcast, Anthony sits down with financial experts, entrepreneurs, and investors to bring you expert insights into the world of cryptocurrency and economics.
In Bad Crypto Podcast, technologists and crypto-enthusiasts Joel Comm and Travis Wright aim to demystify the complexities of cryptocurrencies for those who are new to the industry. Their discussions tend to revolve around Bitcoin, Ethereum, altcoins, token generation events, and ICOs. If you want to learn about crypto in a lighthearted and entertaining way, don't pass by this podcast.
CoinDesk Podcasts aim to bring you the latest news and expert insights into the crypto world. At the time of writing, there are six podcast series: The Breakdown With NLW (Nathaniel Whittemore's daily analysis of macroeconomics, bitcoin, and geopolitics), Markets Daily Crypto Roundup (a daily wrap-up of the industry developments), CoinDesk's Money Reimagined Opinionated, On Purpose With Tyrone Ross, and Coindesk Podcast Network.
Unchained is hosted by Laura Shin, an independent journalist and a "nocoiner." On Tuesdays, Laura sits down with crypto thinkers and doers to discuss the ways crypto is changing the world. On Fridays, she delivers the weekly news recap and hosts a Q&A with listeners. Plus, every other week, you can tune in for The Unchained Block—a conversation between four early crypto investors: Haseeb Qureshi, Robert Leshner, Tom Schmidt, and Tarun Chitra.
On The Decrypt Daily, Matthew Diemer brings you the latest news in the crypto world. So, if you want to keep a close eye on the developments in the industry, Matthew is your guy. The Decrypt Daily is one of the only daily news podcasts in the crypto space.
In Uncommon Core, hosts Su Zhu (the CEO and founder of crypto-trading firm Three Arrows Capital) and Hasu (a crypto researcher and writer) explore the big ideas in the crypto world. They break down the fundamental principles of cryptocurrency, discuss its wider implications, and interview crypto experts on their take on the recent developments in the space.
Final Words
Crypto is a fascinating and promising industry. It's revolutionizing the world as we know it, and it's doing so at an increasingly rapid pace. If you don't jump on the bandwagon of crypto investing, you risk missing out big time.
We hope these resources help you get started with learning about the exciting world of crypto and related industries.
Did we miss your favorite cryptocurrency blog or podcast? Let us know in the comments!
Best Cryptocurrency Blogs & Podcasts to Follow in 2022