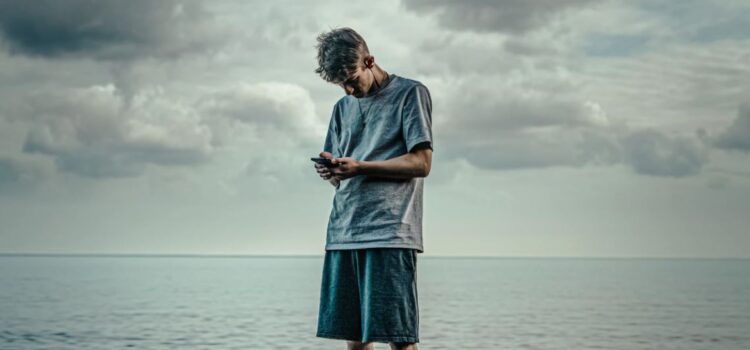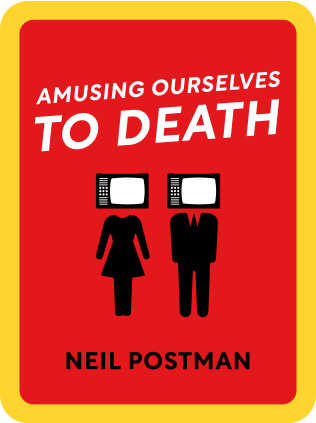 This article is an excerpt from the Shortform book guide to "Amusing Ourselves to Death" by Neil Postman. Shortform has the world's best summaries and analyses of books you should be reading.
Like this article? Sign up for a free trial here .
What is in the Amusing Ourselves to Death introduction? How does the 2005 introduction put the book into perspective?
Amusing Ourselves to Death was written in 1985 by Neil Postman. In the 2005 version of the book, Postman's son included an introduction that makes the book more relevant now than it was thirty-six years ago.
Here is an overview of the 2005 Amusing Ourselves to Death introduction and foreword to the book.
Amusing Ourselves to Death: 2005 Introduction
Thirty-six years ago, in Amusing Ourselves to Death, Neil Postman warned that television was reshaping our culture and trivializing public life—our news, politics, religion, education, and business—by turning everything into entertainment.
His concern was television's ability to so inundate us with irrelevant information that we'd lose sight of what was important and meaningful—even worse, we wouldn't care as long as we felt entertained.
Postman's central message resonates today because television has been joined by a host of even more distracting media. Devices like smartphones and tablets, plus numerous methods of communication, including email, texting, the internet, cable, gaming, and streaming, continue to enlarge the culture of entertainment he saw taking shape.
In the Amusing Ourselves to Death introduction to the 2005 edition of the book, Neil Postman's son Andrew argues that reading the book today is like turning on a light switch—we're shocked at the brightness or clarity, having not realized it had gotten so dark.
Between 1985 and 2005, our average time spent watching TV remained steady at about four and a half hours a day. (Shortform note: On top of that, we've since added at least three more hours a day of entertainment-based screen time viewing other kinds of screens.)
Postman warns that while transformative media technology dazzles and "amuses" us, it also powerfully influences us by dictating what we know and think and how we respond. We need to pay attention to and question what it's doing to us—for instance, by asking:
What happens to us when we become infatuated with technologies?
What are the trade-offs?
How do technologies free us and constrain us?
Do they build on or erode democracy: Do they make us better or worse citizens? Do they elevate political discourse? Do they make our leaders more or less accountable?
How can we control our technologies rather than being controlled by them?
Postman doesn't offer many solutions—he mostly leaves those up to future readers. He intends his book to be a wake-up call to first see what technology, particularly television, is doing to public life and discourse and how it's doing it. That, in itself, was a radical proposition in 1985 and remains so today.
Foreword
In 1985, when this book was first published, the Cold War with the Soviet Union was still on and an actor-turned-politician, Ronald Reagan, was president. The Mac computer was a year old and USA Today was three. Dan Rather, Tom Brokaw, and Peter Jennings were anchoring nightly newscasts, and the top-rated TV shows were Dallas, Cheers, and Dynasty.
As the year 1984 came and went, Americans were relieved that the totalitarian scenario depicted by George Orwell in the novel 1984 didn't materialize. However, in the Amusing Ourselves to Death foreward, Postman argued that Americans were instead moving toward the different dystopian scenario of Aldous Huxley's Brave New World.
Differences between the two writers' visions included:
On oppression: In 1949, Orwell warned against externally imposed oppression (Big Brother depriving people of rights). In Huxley's novel, published in 1932, people allowed themselves to be controlled by feel-good technologies that lulled them into a state of complacency.
On freedom of information: Orwell warned against those who would ban books and deprive people of information; Huxley feared no one would see any reason to read, and that a focus on feeling good and being happy would create a passive population.
On truth: Orwell warned about a government hiding the truth; Huxley worried about a society where truth wouldn't matter to people seeking only distraction.
This book argues that Huxley's version of the future—a population interested only in being satisfied and entertained—is the one we are moving toward. Part 1 looks at how media define information, truth, and public discourse, while Part 2 looks at how television has redefined those things by creating a culture of entertainment.
Amusing Ourselves to Death: Introduction and Foreword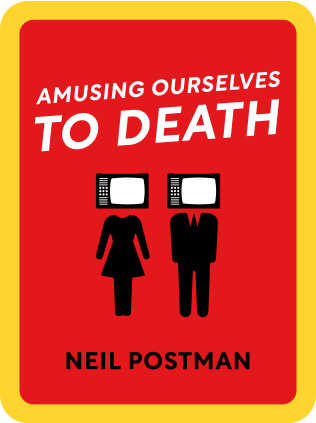 ———End of Preview———
Here's what you'll find in our full Amusing Ourselves to Death summary :
How television reshaped our culture and trivialized public life by turning it into entertainment
Why America is moving towards a dystopian, Huxleyan future
What you can do to gain control over the technology in your life