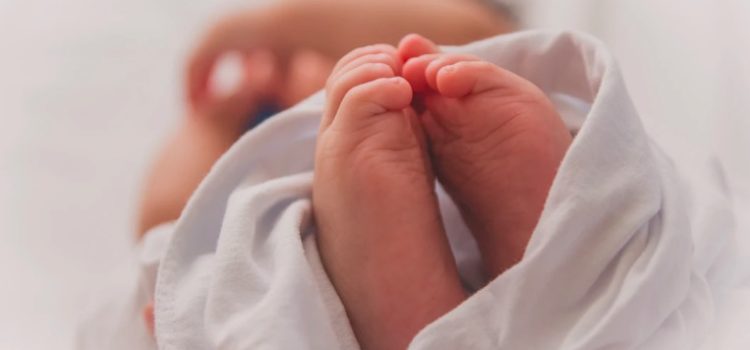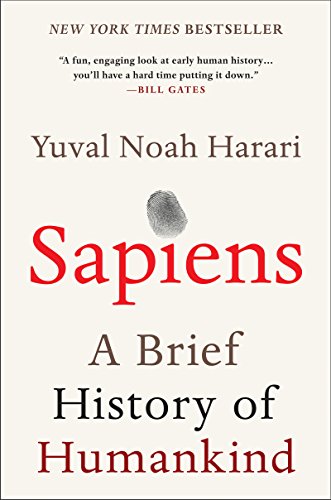 Why are human babies so helpless? Is there an advantage to their helplessness?
Human babies are so helpless because they're born prematurely, relative to other animals. Because they're born before they're fully developed, human babies are helpless, but this may provide a key to why humans are so successful as a species.
We'll cover why human babies are so helpless and why this could be an advantage in the animal kingdom.
Why are Human Babies so Helpless?
Human babies are so helpless because of the anatomy of the human body. Before we answer the question, Why are human babies so helpless? let's look at why we evolved the bodies we have.
Large Brains
One reason human babies are so helpless is that they're born with relatively big brains. We'll see how that affects helplessness in a moment.
Mammals that are 130 lbs typically have a brain that's an average of 12 cubic inches. In contrast, the brains of early humans were 36 cubic inches. Today, our average brain size is 73-85 cubic inches, and the brains of Neanderthals were even bigger than ours.

It seems like large brains would give us and our fellow humans an obvious advantage over other animals, but it wasn't necessarily an asset to early humans. Big brains take a lot of energy to fuel.
Walking Upright
In order to answer Why are human babies so helpless?, we also need to talk about how humans evolved to walk upright.
Like having a big brain, walking upright seems like an unequivocally positive trait to us today, in part because we still walk upright and can't imagine moving any other way. There were both advantages and disadvantages to walking upright.

Pros:
A better view: When you're standing, it's easier to see the lion hiding in the grass or the prey oblivious to you.
The ability to use tools: When you don't need your arms for moving around, they're freed up for other tasks, like signaling to others and using tools. As we evolved more nerve endings and agile muscles in our hands, our tools became more sophisticated.
Cons:

An unstable skeleton: Because we're built to walk on all fours like most mammals, our skeletal structure doesn't easily support our large heads. Consequently, we get back and neck aches.
Narrow hips: To walk upright, women (and men) evolved narrower hips, but this was bad news for childbirth. As women's hips were getting narrower, babies' heads were getting bigger.
Narrow hips especially had far-reaching consequences for humans, creating a domino effect that led to helpless babies. This was because the women who survived the dangerous activity of childbirth (and continued to pass on their genes through subsequent births) were the ones who gave birth early in the fetus's gestation, when the baby's head was smaller and undeveloped. This is why human babies are so helpless.

Consequently, women evolved to give birth earlier when the fetus is less developed. This means that human infants are undeveloped and helpless compared with other animal infants. For instance, a colt can start to run soon after birth, and a kitten finds food on its own after a few weeks. But human children are dependent on their parents for years.

The fact that human children were helpless for years after birth meant that human adults had to care for and protect them for years. Like having a big brain, this wasn't an obvious advantage for early humans. They needed their energy for activities like escaping the jaws of larger, stronger animals.

Advantages to Being Born Helpless?
Why are human babies so helpless? Because they're born prematurely. Is this in any way an advantage?
Despite the risks involved in caring for vulnerable infants, their existence created unique social situations for humans. These situations and the resulting societal bonds may have contributed to the rise of human dominance in the animal kingdom.

There were two unique results of human children being born prematurely:

Result #1: The "It Takes a Village" Mentality: Because children were so helpless, mothers relied on family members and neighbors to raise them. Many other animal genera (plural of "genus") didn't have the need to form these social bonds.

Result #2: The Potential for Socialization: Children born relatively helpless are (relative) blank slates. As such, their societies can shape them through education and socialization to be whatever they want them to be. Whereas other mammals are born like glazed earthenware coming out of the kiln (if you try to reshape them, they'll break), humans are born like molten glass, easily formed and reformed.
Why are human babies so helpless? They have big heads, and mothers evolved narrow hips. But this may have been an advantage in the end.
Why Are Human Babies So Helpless? (It's Actually a Good Thing)
———End of Preview———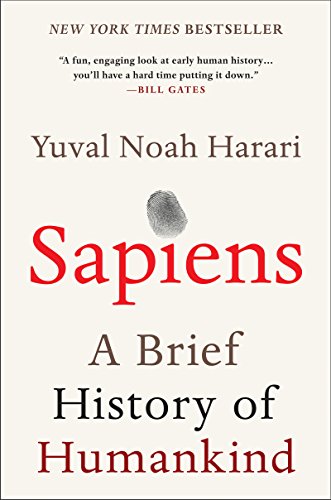 Here's what you'll find in our full Sapiens summary :
How Sapiens outlived and outlasted the 8+ other human-like species on Earth
The 3 critical revolutions in human existence that led to our domination of the planet
How much of what powers our world today is really just a shared mass delusion
What the future of humanity might look like