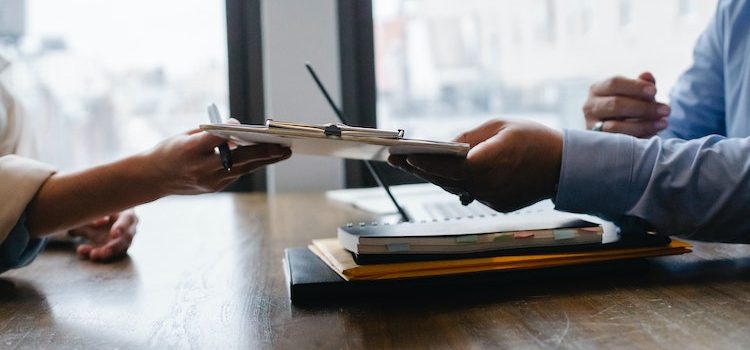 How much time does it take to get things done at work? If you don't have enough time, you'll likely be stressed out and frustrated.
Workplace stress is becoming a common problem. In fact, according to a recent survey conducted by Gallup, nearly half of all employees say they experience high levels of stress at work. This is why it's important to identify ways to reduce stress in the office and improve employer and employee productivity. 
Keep reading to see how HR tools can help you improve productivity, engagement, and satisfaction in the workplace.
What Are HR Tools?
HR tools are software programs designed to help manage your human resources. They can also help improve employee productivity, employee efficiency, and morale.
The use of HR tools became even more popular during the Covid-19 pandemic when most workers were experiencing remote work. HR tools aided in keeping team productivity levels, company culture, job satisfaction, and employee engagement at a high. 
The goal of HR software is to foster employer and employee development, improve internal communication within a company, simplify the hiring process, monitor employee relations, and provide project management tools that will cater to any business and its needs.
There are many different types of HR tools available today. Some are free while others require an annual or monthly subscription fee.
5 Reasons Why HR Tools Matter
Increases Productivity
One of the biggest problems with workplace stress is that it takes away from our ability to focus on what we're doing. When we feel overwhelmed or stressed, we become less productive.
HR tools can help increase productivity because they provide us with a clear view of how many hours we've worked each day. This helps us stay focused and avoid burnout.
Another benefit of using HR tools is that they allow managers to keep track of their staff's progress throughout the year.
This way, they know if any of their employees need more training or additional support. It also allows them to make sure that all of their employees receive equal opportunities for growth and development.
When workers are happy and healthy, they're more likely to perform well.
Managing people is one of the most difficult jobs there is. However, when managers use HR tools, they can better understand how to communicate effectively with their team members.
Less Room For Error
Another reason why HR tools matter is that they give us more control over our schedules. By using an online calendar, for example, we can easily see when we need to leave early or come in late.
This way, we won't make any mistakes or miss deadlines. It's easy to forget about leaving early if we don't plan for it.
The same goes for coming in late. We often find ourselves rushing through our tasks without stopping to think about whether we should complete them before or after our scheduled break times.
By using HR tools, we can ensure that we're always, or at least most of the time, making the right decisions.
HR platforms run off on artificial intelligence, therefore, the features provided by an HR platform are designed to combat human error.
Analytics And Metrics
The third benefit of HR tools is that they allow us to track data like attendance, performance reviews, and other metrics. These numbers will help us keep tabs on our progress.
For example, if we want to know how well we're performing, we can use this information to determine whether we should ask for a raise or promotion. This works the opposite way as well, employers can keep track of employees and determine their strengths and weaknesses.
With these insights, they can then adjust their expectations accordingly.
Help Develop Employees
HR tools can help develop employees. For example, a company could create a culture where people learn new skills through training courses.
By providing these opportunities, we can help employees grow personally and professionally.
We can also use HR tools to improve communication between management and employees by creating a feedback loop. It's important to remember that not everyone has the same goals. Therefore, it's essential to have open lines of communication so that both parties can work together to achieve success.
Higher Security
Security is another reason why HR tools matter. Some companies require all employees to use them. This means that everyone has access to the same information.
If someone leaves the company, for example, there's no chance of losing confidential documents.
These days, some companies even offer discounts to those who sign up for HR tools. This makes it easier to find solutions that meet your needs.
The 10 Best HR Tools Guaranteed To Increase Productivity
Image Source: BambooHR
BambooHR is a cloud-based human resources software solution. With BambooHR, you can easily add new employees, update existing ones, and handle benefits enrollment.
You can also automate processes such as payroll, leave management, and performance reviews.
In addition, BambooHR includes tools that help you perform compliance checks. These include EEO/Affirmative Action training, background checks, drug testing, and more.
BambooHR is available for iOS, Android, and Windows devices.
Pros
Organized layout
User friendly
Training is a breeze
Cons
Can be costly, depending on how many features you want to add
Image Source: Breezy HR
Breezy HR is an online employee scheduling tool. You can use Breezy HR to manage your team's schedules.
You can create individual schedules or group schedules. Individual schedules let you set start times and end times for each member of your team.
Group schedules let you set a single schedule for multiple people. Once you've created a schedule, you can assign tasks to specific days.
You can also block off certain chunks of time so that no one else can use those hours.
Pros
Good support
Easy-to-use
Customization options
Cons
Could have more integration features

Image Source: Flair.hr
flair.hr is an HR platform that helps businesses manage their workforce. Users can connect with coworkers, view their calendars, plan shifts, and share files.
This means that you don't have to waste time searching for documents or emails. Everything is organized in a central place.
flair.hr also has efficient communication tools that let you send messages to your team members. This makes it easy to communicate and collaborate in real time.
In addition to scheduling meetings, flair.hr allows you to create surveys and polls. This means you can gather valuable feedback from your employees and determine job satisfaction.
You can also use this tool to keep tabs on your team's progress. For instance, if you want to know whether your salespeople are hitting their quotas, you can ask them directly. flair. hr also gives you access to an extensive library of templates. These include forms, presentations, and spreadsheets.
You can customize these templates as needed. This saves you time because you won't have to start from scratch.
Pros
A good time-tracking feature
Affordable 
Easy-to-use
Cons
Could have more employee customization options
Image Source: Gusto
Gusto is a simple HR app that helps you organize your work life. It has a calendar feature that shows you where you're supposed to be at any given moment.
The app also includes a task manager that lets you prioritize your workload. As soon as you complete one project, you can move on to the next level.
If you need help completing a particular task, Gusto will notify you via email. You can then assign it to another person, and collaborate. Another useful feature is the "to-do" list. This lists everything that needs to get done in a given time. You can also add items to the list using voice commands.
Gusto also integrates with other popular services such as Gmail, Dropbox, Evernote, Trello, and Slack. You can sync your data across devices so that you can always have access to it.
For example, you can access your schedule while you're commuting. Or you can check your to-do list right before going to bed.
Gusto is available for iOS and Android.
Pros
Easy-to-use
Helpful features
Affordable, considering all the features and functions it promotes
Cons
Customer service can be improved
Image Source: Zenefits
Zenefits is a cloud-based human resources software solution that streamlines employee onboarding and payroll processes.
With Zenefits, you can automate many routine tasks. This frees up time for more important activities and increases personal productivity.
For example, instead of manually entering new hires into your database, you can import them automatically. The app also automates payroll processing. This means you don't have to worry about tax withholding issues.
Instead, Zenefits handles this process for you. You'll receive a monthly statement detailing how much money was withheld from your paycheck.
There's also a section that explains what deductions were made.
Zenefits is available for both iOS and Android.
Pros
Easy-to-use
Nice customization options
Great for onboarding
Cons
Customer service can be improved
Image Source: Bambee
Bambee is an online scheduling tool that allows you to manage your team's schedules. You can use the app to set up recurring events like weekly meetings or daily standups.
You can also share calendars with colleagues. They can view the shared calendar on their mobile device.
To make things even easier, Bambee provides a web interface. This makes it easier to see who's attending upcoming events.
You can also send reminders to attendees in advance. As long as everyone uses the same email address, they'll receive the reminder emails.
Bambee is available for iOS and Mac OS X.
Pros
Good onboarding process
Easy to navigate
Efficient onboarding process
Cons
User support slow at times
Image Source: Zoho People
Zoho People is a social collaboration platform designed specifically for small businesses. You can use Zoho People to communicate with clients, employees, and partners.
You can also use the app to track projects and keep tabs on deadlines. All communication software within Zoho People takes place through messages. These can be sent by email, SMS, or chat.
You can also collaborate with others using real-time video conferencing. Zoho People has several features that are unique to the service.
Pros
Easy-to-use
Integrates with other Zoho platforms
Great for time tracking
Cons
Performance can be improved
Image Source: Namely
Namely is a web-based collaboration platform that focuses on effective communication. The platform lets you share documents, spreadsheets, images, videos, and voice notes.
You can also send direct messages to colleagues. You can invite friends to join your Namely account.
And you can connect with clients via phone calls and video chats. Namely supports two-way conversations between participants. As well as this, it allows you to record audio and video clips.
You can also attach photos, PDFs, Word docs, Excel sheets, and PowerPoint slideshows.
Pros
Easy-to-use
Customization options
Great onboarding tools
Cons
The Basic plan does not offer advanced features
Image Source: Monday.com
Monday.com is one of the best HR tools available today. It provides users with everything they need to organize their schedules and keep track of work progress.
Users can set up recurring events like weekly meetings and monthly check-ins. You can also keep track of recruitment and onboarding processes.
Monday.com also allows you to create reports so you can analyze your teams' level of productivity. For example, you can compare employees' performance against each other to see who is meeting their work goals.
The platform focuses on employee performance, effective communication, as well as keeping track of employee wellbeing.
There are a variety of tracking systems within Monday.com, their recruitment, feedback, applicant, attendance, and vacation tracker, all come in handy when evaluating your entire team.
Pros
Feature-rich
Transparent
Efficient performance tracking
Cons
Requires some learning
Can be costly for smaller teams
Image Source: Folks
Folks is an HR solutions platform that assists SMBs in Canada with their particular HR needs. 
Folks' main goals are to provide customers with effective and efficient onboarding processes, accurate performance evaluations, training, and development, employee profiles, and absence management.
The platform also helps with keeping track of HR KPIs and the management of important employee data. There are timesheet and employee survey features that ensure a company has a complete and accurate representation of business tasks and employee engagement.
Pros
Simple to use
Fast and efficient
Good customer support
Cons
Could have better candidate communication options
Conclusion
HR tools help make workplace activities simpler. Whether you go into the office every day, work in a hybrid environment, or remotely from home, you can find unlimited benefits from using HR software. Depending on your business niche, there are tools to suit a variety of tasks, however, most HR software is created to be used by any company with a variety of needs, so business owners can rest easy knowing all the company's tasks, projects, and meetings can be observed from a central place.
10 HR Tools to Increase Productivity in the Workplace