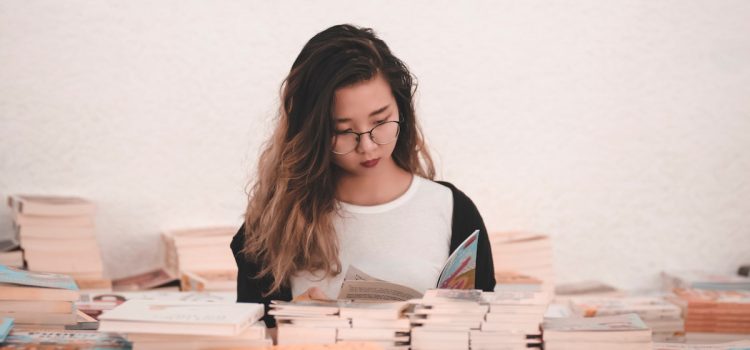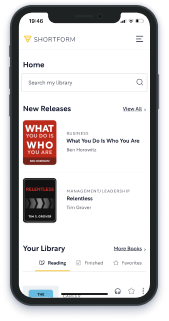 This article gives you a glimpse of what you can learn with Shortform. Shortform has the world's best guides to 1000+ nonfiction books, plus other resources to help you accelerate your learning.
Want to learn faster and get smarter? Sign up for a free trial here .
Are you a writer or an aspiring writer? What's on your reading list?
Writers are readers. It's beneficial for writers to read all sorts of books—fiction and nonfiction alike. But, for those who seriously seek to hone their craft and find encouragement from people who've been there, a few must-reads rise to the top.
Discover our list of the best books for writers to read.
The 6 Best Books for Writers to Read
Aspiring writers, seasoned wordsmiths, and anyone seeking to enhance their writing skills can greatly benefit from immersing themselves in the wisdom of literary experts. Books on writing offer invaluable guidance, inspiration, and practical techniques that can help writers unlock their potential and excel in their craft. We present a varied selection of the best books for writers, encompassing different aspects of writing, storytelling, and creativity. Whether you're an aspiring novelist, a nonfiction author, or a poet, these books are sure to ignite your creative fire and propel your writing to new heights.
#1: On Writing: A Memoir of the Craft by Stephen King
Stephen King, a master of storytelling, provides a captivating blend of memoir and writing advice in this seminal work. On Writing offers a glimpse into King's personal journey as a writer, coupled with practical tips on grammar, vocabulary, and the mechanics of storytelling. Through his engaging anecdotes and insightful guidance, King inspires writers to embrace their voice, conquer self-doubt, and craft compelling narratives.
#2: Bird by Bird: Some Instructions on Writing and Life by Anne Lamott
Anne Lamott's Bird by Bird makes our list of the best books for writers because it's a beloved guide that beautifully captures the essence of the writing process. This book encourages writers to tackle their work in small, manageable increments, emphasizing the importance of perseverance, self-compassion, and finding joy in the journey. Lamott's witty and compassionate style makes this a must-read for writers seeking both practical advice and emotional support.
#3: The Elements of Style by William Strunk, Jr., & E. B. White
The Elements of Style is a timeless classic that explores the fundamentals of good writing. This concise guide covers grammar, punctuation, style, and clarity, equipping writers with the tools to communicate effectively. The book emphasizes brevity, simplicity, and precision, making it an indispensable resource for anyone aiming to refine their writing skills.
#4: Steering the Craft: A 21st-Century Guide to Sailing the Sea of Story by Ursula K. Le Guin
Ursula K. Le Guin, renowned for her science fiction and fantasy works, imparts her expertise in this indispensable guide. Steering the Craft delves into the art of storytelling, exploring narrative techniques, character development, and the art of revision. Le Guin's thoughtful exercises and insightful analysis encourage writers to experiment, take risks, and refine their storytelling abilities.
#5: Big Magic: Creative Living Beyond Fear by Elizabeth Gilbert
We include Big Magic by Elizabeth Gilbert on our list of the best books for writers because it offers an inspiring manifesto for creative living. Gilbert explores the fears and obstacles that hinder artistic expression and provides strategies to overcome them. Through anecdotes, personal experiences, and a refreshing perspective on creativity, she encourages writers to embrace curiosity, find inspiration in everyday life, and cultivate a resilient creative spirit.
#6: The War of Art: Break Through the Blocks and Win Your Inner Creative Battles by Steven Pressfield
Steven Pressfield's The War of Art is a powerful guide that delves into the psychological barriers writers often face. Pressfield addresses resistance—the inner force that prevents creative endeavors—and offers strategies to overcome it. This book provides a rallying cry for writers to conquer self-doubt, develop discipline, and overcome creative obstacles to produce their best work.
Wrapping Up
Aspiring writers, take heart! The journey of writing can be a daunting one, but, with the guidance of these exceptional books, you can find inspiration, hone your skills, and unlock your creative potential. From Stephen King's practical wisdom to Anne Lamott's compassionate advice, from the technical insights of Strunk and White to the imaginative storytelling guidance of Ursula K. Le Guin and the transformative perspectives of Elizabeth Gilbert and Steven Pressfield, each book on this list offers unique insights and tools to help writers thrive.
Remember, the best books for writers don't just provide practical advice on grammar, style, and storytelling techniques. They nurture the creative spirit and provide emotional support. They also empower writers to overcome self-doubt, navigate challenges, and embrace the joy of writing.
So, grab a cup of coffee, find a cozy reading spot, and embark on a journey of inspiration and growth with these incredible books. Let their wisdom fuel your creative fire and propel you toward achieving your writing aspirations.
Happy writing!
Note: This post was created in partnership with artificial intelligence.
The 6 Best Books for Writers to Read: Fuel Your Creative Fire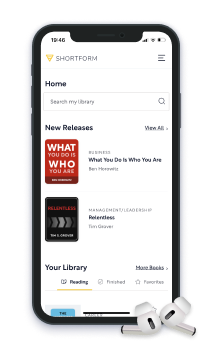 Here's what you'll get when you sign up for Shortform :
Complicated ideas explained in simple and concise ways
Smart analysis that connects what you're reading to other key concepts
Writing with zero fluff because we know how important your time is