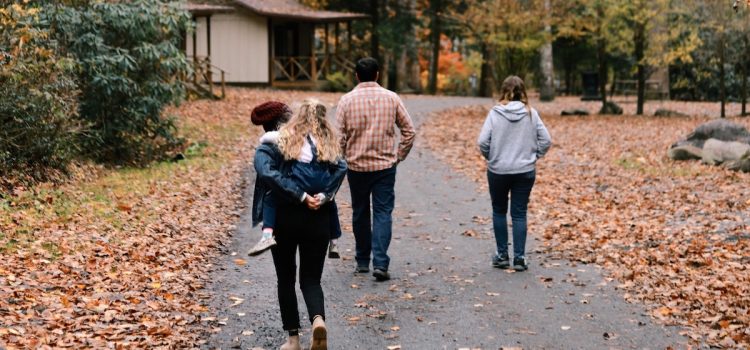 How much did your family get out and about last fall? Do you just need some inspiration and ideas to enjoy everything that autumn has to offer?
Fall offers a wealth of opportunities to engage in family activities that embrace the beauty of the season. From apple picking and nature hikes to pumpkin patches and cozy indoor crafts, there's something for everyone to enjoy.
Keep reading to discover ways to spend quality autumnal time with your loved ones with these 10 family activities for fall.
Family Activities for Fall
As the leaves change color and a crispness fills the air, fall presents the perfect opportunity to bond with your loved ones through exciting activities. Whether you're looking to embrace the beauty of nature, indulge in seasonal festivities, or simply enjoy quality time together, you'll find a diverse range of family activities for fall. From outdoor adventures to cozy indoor experiences, these ideas are sure to create lasting memories while celebrating the magic of autumn.
#1: Apple Picking at a Local Orchard
Venture out to a nearby orchard for a delightful day of apple picking. Engage your senses as you breathe in the sweet aroma of ripe apples and feel the soft crunch beneath your feet. Let the kids fill their baskets with a variety of apples and learn about the different types and flavors. Don't forget to savor some freshly baked apple treats afterward, such as apple pie or caramel apples. Find an orchard near you.
#2: Nature Hikes and Leaf Collecting
Explore the vibrant colors of fall foliage by embarking on nature hikes in local parks or forests. Encourage your children to collect leaves of various shapes, sizes, and hues. Later, you can press and preserve them as a beautiful autumn keepsake. Along the way, make it a game to identify different tree species and discuss the science behind the changing leaves.
#3: Pumpkin Patch Excursion
No fall season is complete without a trip to the pumpkin patch. Navigate through rows of pumpkins, searching for the perfect ones to carve, decorate, or turn into delicious homemade pumpkin soup. Many pumpkin patches also offer other attractions—such as corn mazes, hayrides, and petting zoos—providing endless fun for the entire family. Find a pumpkin patch near you.
#4: Arts and Crafts
When the weather turns chilly, engage in creative indoor activities with your family. Gather around a table, and unleash your artistic skills by making fall-themed crafts. Create leaf garlands, handprint turkeys, or paper jack-o'-lanterns. These crafts can serve as festive decorations for your home or thoughtful gifts for friends and family.
#5: Scenic Picnics
Pack a cozy blanket, warm beverages, and a basket filled with autumnal snacks, and head out to a scenic spot for a memorable fall picnic. Whether it's a local park, a lakeside area, or even your own backyard, enjoy the beauty of nature while savoring tasty treats. Encourage everyone to share stories or play games to make the picnic even more enjoyable.
#6: Corn Maze Adventures
Challenge your family's navigation skills by exploring a corn maze together. These intricate mazes offer a unique blend of excitement and mystery as you work together to find your way out. Some farms even have themed mazes that add an extra layer of fun. Remember to bring a camera to capture the smiles, laughter, and triumphs along the way. Find a maze near you.
#7: Family Movie Nights
Cozy up indoors with a family movie night, complete with fall-themed movies. From classics such as It's the Great Pumpkin, Charlie Brown and Arsenic and Old Lace to heartwarming family favorites such as Remember the Titans and Fantastic Mr. Fox, there are countless options for all ages. Prepare some popcorn, hot cocoa, or apple cider to enhance the cozy atmosphere. More fall movies
#8: Baking and Cooking Together
Embrace the flavors of fall by involving the whole family in baking or cooking sessions. Whip up delicious apple pies, pumpkin bread, or butternut squash soup, and let everyone contribute to the preparation process. Encourage creativity, and have fun experimenting with different seasonal ingredients and recipes. The joy of sharing a homemade meal will surely warm everyone's hearts.
#9: Fall Festivals and Fairs
Check out local fall festivals and fairs in your area, as they often offer a wide array of family-friendly activities. Enjoy live music, participate in hayrides, try your hand at pumpkin carving contests, and sample tasty treats from food vendors. These events provide an excellent opportunity to immerse yourselves in the autumn spirit and connect with your community.
#10: Outdoor Bonfires and S'mores
Gather around a crackling bonfire on a cool fall evening, and indulge in the classic tradition of making s'mores. Roast marshmallows to golden perfection, sandwich them between graham crackers and chocolate, and enjoy the gooey goodness together. Share stories, sing songs, or simply bask in the warmth and coziness of the fire. This simple yet nostalgic activity is perfect for creating lasting family memories. More campfire ideas
Wrapping Up
These family activities for fall not only provide quality bonding time but also allow you to appreciate the wonders of the season. So, gather your loved ones, embark on new adventures, and make this fall a time filled with cherished memories for your entire family.
Note: This post was created in partnership with artificial intelligence.
Beyond the Pumpkin Patch: 10 Fun Family Activities for Fall