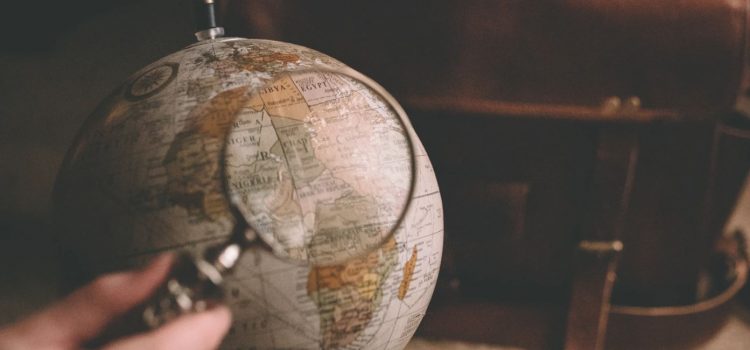 Are you interested in dual citizenship? Is an Irish passport a good option for a second passport?
The convenience gained from holding a second passport cannot be underestimated, especially a passport as strong as the Irish passport. As a member of the European Union (EU), Irish citizenship comes with robust benefits.
Stick around as we analyze the abundant number of benefits that the Irish passport offers to its holders.
Benefits of the Irish Passport
The overall strength of a passport is determined by the benefits it offers at home and abroad, and Irish citizenship ticks all boxes in that regard. As an Irish citizen, you have opportunities within the country that aren't available to non-citizens. At the same time, you are generally afforded a considerably high level of respect when you travel abroad because of your highly-ranked passport.
Let's now unpack some of the essential perks you obtain when you complete an Irish passport application successfully.
Visa-Free Travel
The complexities of geopolitics influence which passports are stronger than others. Depending on your citizenship status, you may have an easier time traveling abroad.
The Irish passport is, alongside the Portuguese passport, the fifth most powerful passport in the world, with visa-free entry to 187 countries (only five destinations less than the Japanese and Singaporean passports). Some visa-free destinations you can visit include all 27 member states of the EU and those in the European Economic Area (Iceland, Liechtenstein, and Norway).
Considering the strong ties that Ireland holds with the EU, Irish citizens not only have visa-free access to EU/EEA territory, but they can also study, live, and work there with no additional prerequisites to satisfy.
Beyond European borders, you can enter other preferred holiday locations, such as the Bahamas, Fiji, Brazil, Peru, South Africa, Cape Verde, Costa Rica, and the United States, albeit for a limited duration.
While not exempting Irish citizens from a visa requirement, some countries propose very lenient shortcuts. Examples of eVisa countries for holders of Irish passports are Australia, New Zealand, Saudi Arabia, Egypt, and Azerbaijan. Other states – such as Lebanon, Nepal, United Arab Emirates, Iran, Kuwait, and Maldives – accept applications upon arrival.
Interestingly enough, in the wake of Brexit, passport applications from British individuals in 2019 doubled those of 2016, to the point where even members of the House of Lords applied for Irish passports in part because of the freedom of travel they provided in contrast to British passports.
Dual Citizenship
Ireland recognizes the right of naturalized individuals to retain their nationality of origin (and, hence, their original country's passport) along with their newly-acquired Irish nationality, something that not all countries allow as of the time of writing. For example, both Japan and Singapore, issuers of arguably the strongest passports in the world, bar their citizens from holding another nationality.
The perks of being an Irish passport holder may not matter much if you already hold one of the top five passports—such as German, Spanish, or Italian. Nevertheless, if you hold a passport with fewer international benefits—e.g., Afghanistan, Iraq, or Pakistan—the differences in passport strength are exceedingly noticeable.
Easy to Renew
Irish passport holders don't need to personally go to a public passport office to have their passport renewed, as is the case in many other countries (including EU member states).
The Irish passport renewal process can be done online using the Passport Online service. You might need to send the former passport by post if you still have it with you, but only if it has a validity of more than six months; hence, it's optional for most situations.
To apply, you'd have to take a photo of yourself from the waist up. It must not be a selfie or a zoomed-in photo, but you can take it yourself anyways using your camera or smartphone.
If you prefer, you can also use the Post Passport (by post) service or go directly to the Passport Office and use its counter service if you want your renewed passport faster.
Admittedly, it's not the least expensive service. If you wish to go through the Passport Online service, you'd have to pay €75 (plus postage if you're outside Ireland) to have the new passport issued; meanwhile, the counter service charges a €95 fee. Regardless, you'd only have to pay once every ten years.
Free Entry into Ireland
Lastly, you will go through far fewer immigration control checks in Irish airports with an Irish passport. You'd only have to show your valid passport if you wish to enter or leave the country. Under a residence permit or visa, you're not guaranteed entry into the country even if your permit or visa is valid, for immigration officers are given extensive powers to deny "leave to land".
The Irish passport will undoubtedly be your best alternative for entering the country without having to endure uncomfortable situations at the port of entry.
Benefits of Irish Citizenship
You'd need to have citizen status before you're able to get an Irish passport. To attain citizen status by naturalization, you must have lived in Ireland for a certain amount of time under a valid permit and fulfill a list of conditions related to age and behavior.
Being a citizen makes you a full member of the State with the same rights and benefits as any other native Irish. These entitlements surpass, to a great degree, the ones conferred to visa and permit holders. You likewise enjoy diplomatic protection and assistance abroad.
Apart from the right to an Irish passport, you also obtain full voting rights in both Irish and European elections, as well as the possibility of holding public office,
In addition, you can access free higher education (including university education) through the Free Fees Initiative. Non-citizen residents are only offered free primary education for children.
Finally, save for extreme cases, citizen status cannot be revoked. Meanwhile, permanent or long-stay residence permits can be canceled for various reasons.
Olusegun Akinfenwa writes for Immigration Advice Service, a leading law firm that provides citizenship, immigration, and asylum guidance globally.
Why You Should Choose Irish Citizenship for a Second Passport