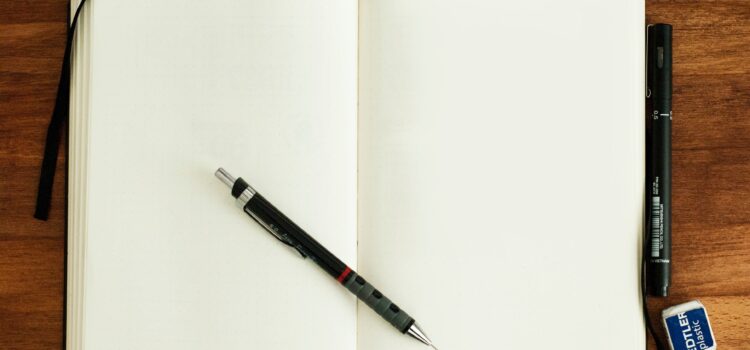 Are you a blogger or expert with an idea for content you're eager to share? Do you have knowledge or insights that can help people improve their daily lives? Are you excited about the prospect of reaching a new audience with your educational content?
The Shortform Blog is accepting contributions from guest bloggers. Here's what you need to know about being a guest author. We regularly update this page, so make sure you read the guidelines closely to avoid unnecessary rejections and/or revisions.
What We Want
We are looking for original, interesting, and high-quality content.
Original Content
That means 100% original writing that is exclusive to Shortform. We don't accept syndicated content. If we publish your work, you cannot republish any portion of it elsewhere, unless:
You're using short quotes when you're sharing the link to your article.
You wait at least 21 days from the date we publish the article and use a canonical tag.
Make sure your article is free of all plagiarism, including self-plagiarism. You can't use parts of your own previously published content, or use anyone else's content. Any use of someone else's thoughts/ideas/words must be properly cited.
We reserve the right to reject any post for lack of originality, and may refuse to accept any posts from you in the future.
Interesting Content
If you're not excited to write about it, our audience probably won't be excited to read it.
The Shortform Blog covers a wide range of topics, so you're not limited on the subject matter you need to cover. We're interested in sharing the best ideas and topics everyone should know about. We love to learn and enhance learning for others.
If you're looking for ideas, here are some topics we've written about in the past:
Productive tips and tricks
Real estate investing
Relationship psychology
Marketing strategies
Real people behind popular stories
How to understand statistics
Parenting challenges
We do not publish content that:
May violate content policies for Google Search
Promotes one of Shortform's direct competitors
Is overly promotional, or appears to be written for the sole purpose of selling/recommending a particular product or service
We reserve the right to reject any post that we deem unsuitable for our blog.
High-Quality Writing
We look for clear and authoritative, yet conversational writing. While we love that our readers come to our site to learn, we try to avoid academic tones. We aim for our blog to be easy to read because that makes it more enjoyable.
Submission Requirements
You should submit your full article for our consideration. These are the minimum requirements for any submitted post.
Article Length
At a minimum, your article should be at least 750 words. We've found that posts between 1,000 and 2,000 words usually do best. Submissions longer than 2,000 words may be broken up into multiple posts for publication.
Article Formatting
Draft your article in Google Docs and ensure that you turn sharing on to "Anyone with the link" using the blue button in the top-right corner of the window. You will give us the link in the submission form.
You should include within the Google Doc:
H1: Include an interesting title of no more than 60 characters that is clickable (for search and social media).
Paragraphs: We prefer short paragraphs with no more than 5 sentences.
Headings: Format the article with H2s, H3s, and H4s as appropriate. H2s are for subheadings, H3s are for sections within those subheadings, and H4s break out the content within those H3 sections.
Internal Link: Include at least one link to another article from the Shortform Blog. (Use "site:shortform/blog [search term]" in the URL bar of your browser if you need options.)
Disclosures: If you have a relationship with a person, company, product, or service that you mention in your article, you need to disclose that to the reader around the time you make the reference. For example, you can say "According to my mentor, John Smith" or add a parenthetical like "(Disclosure: This is my spouse's company.)"
References: Any words or thoughts that are not your own, or any facts/figures/statistics should be cited with a hyperlink on the appropriate anchor text.
Author Bio: Your byline and author bio will be at the bottom of the post. You can include one link to your site in the bio.
Submission Terms
We don't have any fine print, but we do have a few things you need to know. If you submit an article to us for consideration, you are accepting these terms.
When you submit a post, you are indicating that it is your original work that has not been published elsewhere. 
If accepted for publication, you will not republish any part of that content without using a canonical tag and waiting at least 21 days.
When you submit a post, you are giving us full control over the content. Our editors can make changes as needed for the Shortform Blog. No matter what the final state of the post is, you will always get the byline, author bio, and link in your author bio.
If your work is rejected, ownership of the content returns to you to publish anywhere else that you see fit.
We intend to give every submission a response, even if we're not accepting it. Our goal is to get back to you within 2 weeks or let you know if there are delays in reviewing submissions. If you haven't heard back after 6 weeks, you can assume the content has been rejected. 
We reserve the right to add rel="nofollow" to any link at any time, or to remove and/or replace any inappropriate link.
We do not require (or accept) payment in exchange for publishing a guest post. We're looking for high-quality, informative content that can benefit our audience.
How to Send a Post
If you agree to our terms and requirements, you can submit your guest post using this form. You can email any questions to submissions [at] shortform.com.
How to Contribute to the Shortform Blog